Saskatchewan Safety Council's CEO has safety in his blood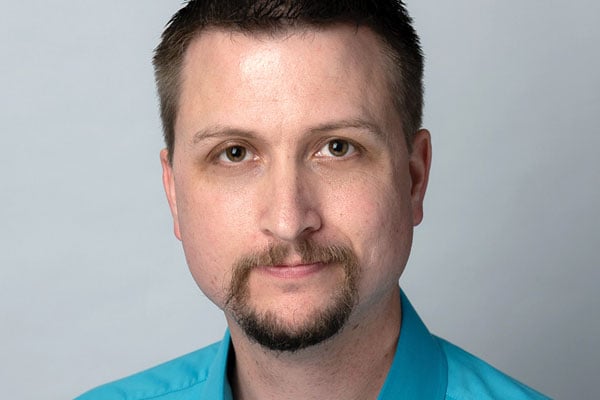 Ryan Jacobson is a second-generation safety professional. As he was growing up, his dad was a safety manager in the oil and gas services industry in Saskatchewan. Jacobson was not initially interested in following his father's footsteps, but that changed about five years into his career.
"I quickly realized a lot of the things that I learned inherently from being around my father as a safety professional, not everybody had learned," he says. "When you see unsafe behaviours or unsafe cultural activities within an organization, it didn't take me long to realize, 'You know what? Maybe I can do something about that.'"
Now, Jacobson is the CEO is the Saskatchewan Safety Council, a 64-year-old non-profit registered charity dedicated to the prevention of injuries at home, at play and at work.
Jacobson is particularly proud of the council's Career Safety Education, a program that provides universal access to safety training to all youth in Saskatchewan.
"Youth injuries in the workplace are a serious concern, a much higher frequency than they should be — as far as injury statistics go — and there's a commonality of where you can approach these youth, and that's really before they start their first job."
The program provides an opportunity for workplace safety to be part of the curriculum for high school students. Interested teachers can choose to weave it in as they see fit, such as making it a module in the Wellness 10 course. At press time, a total of 158 communities across the province had students enrolled in the program.
All students who are participating in the course must complete training on WHMIS, young worker readiness and mental health. Then, depending on the student's career interest, they choose an industry orientation in agriculture, heavy construction, construction and trades or health care.
"Often young workers don't have a benchmark to know what is normal and what is abnormal in a workplace… Now they have something to compare to," Jacobson says.
The Career Safety Education program gives youth a baseline understanding of industry-specific occupational health before entering the workforce — something that employers found was lacking.
"You're talking about safety policies, safety procedures within your own company, but if that person has no experience ever working in that industry before, there's an awful lot of that information that doesn't translate to them," Jacobson says. "They just are not aware of what they need to be aware of to understand that safety orientation correctly."
Safety Centre of Excellence
Another passionate initiative of the council is the Safety Centre of Excellence, a 30-acre development project that will bring together safety aspects for the home, community, traffic, workplace and agriculture.
Having it all under one roof aligns with the council's goal of ensuring workplace safety research and resources are shared with the community to further promote a culture of safety. For example, the council is taking its workplace training materials, documents and best practices and making them easily accessible and free to the public, Jacobson says.
"If you need information on ladder safety, is it any different in the workplace as it is for people hanging holiday decorations or cleaning their eavestroughs?"
The centre will include an experiential and tactile section specifically for youth to learn about health and safety, and a large road space for driver training and evaluations. Construction is planned to begin later this year.
The centralized facility will offer space for workplace safety training, which is difficult to come by, says Jacobson.
"If you want to do fire training, confined space rescue training, high angle rescue training or a trench excavation exercise, there's not a lot of areas around that you can go dig up or burn things on."
The new space will allow for this type of training so employers can have a safe and cost-efficient place to train their workers.
"They won't have to build something themselves for a one-off use," says Jacobson. "Having this type of space available, we are hoping it will lead people to be more innovative with the way they do practical and hands-on training."
The council brings safety training and subject matter experts to remote communities across the province. Whether it's driver education, fire safety, fall protection or confined space entry, the council will either deliver the course themselves or connect employers with a provider.
"Saskatchewan has a fairly large geography and small population areas. There's a lot of remote and rural communities, whether you get up north into Fond du Lac or Île-à-la-Crosse and even our southern areas, some of the smaller communities only have 200 or 300 people in them," says Jacobson. "We will go set up a course for them out in those communities, so their employees don't always have to travel to the big population hubs of Regina or Saskatoon."
All of Jacobson's hard work as CEO of the council is surely making his semi-retired father proud. Not only is he following in his father's safety footsteps, but he is doing so at the same high calibre — his father, Lyle, won the Saskatchewan Safety Professional of the Year award in 2009 and has been inducted into the Saskatchewan Safety Hall of Fame, while Jacobson won the Canadian Society of Safety Engineering's Safety Professional of the Year award last year.
"He apparently left (my sister and I) with an impression in our heads that we can't quite shake," says Jacobson, explaining that his sister is also an award-winning safety professional in the oil and gas industry. "When you're younger, you see a different viewpoint of it and when you start your career, you can see the bigger picture… He was a big influence on me."