Around 15,000 Atlantic Canadians suffer lost-time injuries at work annually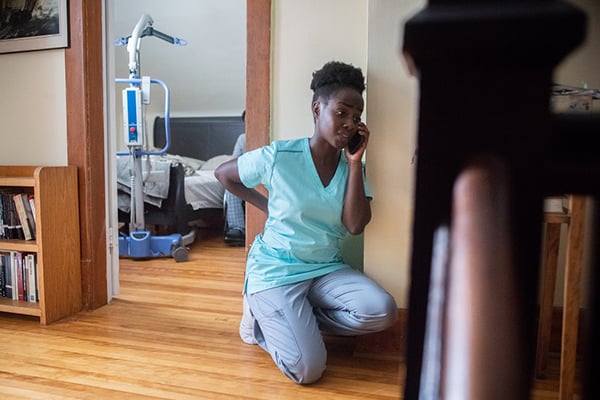 An awareness campaign spotlighting common stories of workplace injuries, and their impacts on the lives of workers and their families, has started airing across Atlantic Canada at the beginning of this month. It was developed in partnership by all four Atlantic Canada workers' compensation organizations and the Nova Scotia Department of Labour and Advanced Education.
Approximately 15,000 Atlantic Canadians suffer time-loss injuries at work every year, so the organizations have been working in partnership on awareness marketing for the past decade.
This new campaign aims to increase awareness about the impact of workplace injury and the importance of its prevention, via television, print, radio and social media ads.
"While we have seen significant progress over the last decade, the impact of workplace injury in Nova Scotia is still too high," says WCB Nova Scotia CEO Stuart MacLean. "Behind every statistic is a person and a family whose lives have been changed by a workplace injury. We're proud to be a part of this campaign with our Atlantic partners, and we hope it will get people to think and act differently when it comes to safety in the workplace."
MacLean says workplace injury, and the amount of time lost to it, has a direct impact on the economic progress of this region. He adds that this is why the work to prevent workplace injury, by both workers and employers, is so important.
"Everyone has a role to play when it comes to workplace safety, as we all have the right to return home at the end of the day," says Nova Scotia Labour and Advanced Education Minister Labi Kousoulis. "This new campaign speaks to the heart of workplace safety and reminds us why it's so important to make safety the number one priority when on the job."
Threads of Life, Canada's national organization for workplace family tragedy support, is also a partner in the campaign. Threads of Life exists to support people who have suffered a workplace tragedy and some of those family members provided input on the television commercials.
'We were grateful and appreciative to have been part of the development of these ads," said Shirley Hickman, Executive Director of Threads of Life. "Family members who took part in reviewing the advertisement had experienced similar tragedies, in real life. They embraced the concept in the hopes it might prevent what happened to their families from happening to someone else."