Their 'exposure can lead to serious, sometimes deadly, illnesses where prompt treatment is critical'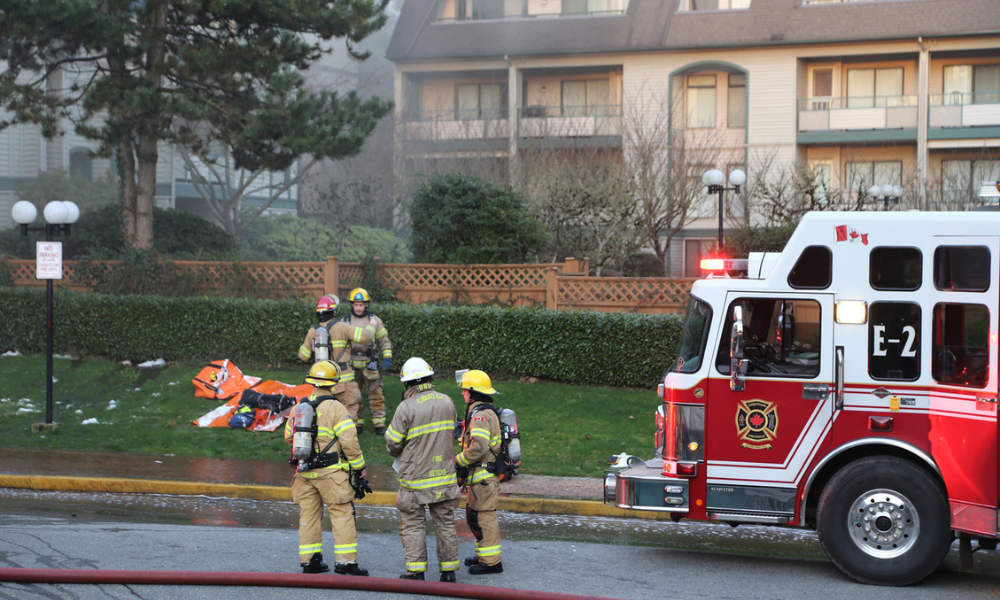 British Columbia expanding the coverage of the Firefighters' Occupational Disease Regulation under the Workers Compensation Act (WCA).
Now, pancreatic and thyroid have been included in the list of cancers and heart diseases that firefighters are at increased risk of developing.
"Despite the safety equipment, firefighters are still exposed to dangerous substances from burning materials," says Harry Bains, minister of labour. "Over time, exposure can lead to serious, sometimes deadly, illnesses where prompt treatment is critical. I am proud to support these brave workers who selflessly put their health and lives on the line to keep British Columbians safe."
In March, BC also added cervical, ovarian and penile cancers to the list, following the addition of breast cancer, prostate cancer and multiple myeloma to the list of occupational diseases for firefighters in 2017. In 2014, the province tabled legislation under the Workers Compensation Act to restore heart disease in firefighters as a presumptive disease.
If a firefighter develops one of the listed cancers after a certain period of employment, it is presumed the cancer arose from their employment. The firefighter will be eligible for workers' compensation benefits without having to prove the cancer is work-related.
Some stakeholders welcome the development.
"Recognizing the health challenges that firefighters face is extremely important to our membership as they put their lives on the line every day in communities across this province," says Gord Ditchburn, president, BC Professional Fire Fighters' Association. "I am very grateful to this government for listening to us, expanding the list of work-related cancers, and better supporting B.C.'s firefighters."
"We are extremely appreciative of today's announcement that further improves fire fighters' access to increased presumptive cancer coverage," says Vancouver Fire Fighters IAFF Local #18 via Twitter.
In 2021, Yukon introduced the new Workers' Safety and Compensation Act to cover a broad array of presumptive cancers --- including thyroid and pancreatic cancer --- for full-time, part-time and volunteer firefighters.
Here's the full list of illnesses covered under the BC presumptive legislation:
| | |
| --- | --- |
| Occupational Disease/Injury | Min. period of cumulative employment |
| Primary Site Leukemia | 5 years |
| Primary Site Non-Hodgkin's Lymphoma | 20 years |
| Primary Site Bladder Cancer | 15 years |
| Primary Site Brain Cancer | 10 years |
| Primary Site Colorectal Cancer | 10 years |
| Primary Site Kidney Cancer | 20 years |
| Primary Site Ureter Cancer | 15 years |
| Primary Site Testicular Cancer | 10 years |
| Primary Site Non-smoker's Lung Cancer | 15 years |
| Primary Site Esophageal Cancer | 20 years |
| Heart Disease & Heart Injury | N/A |
| Primary Site Breast Cancer | 10 years |
| Primary Site Prostate Cancer | 15 years |
| Multiple Myeloma Cancer | 15 years |
| Operational Stress Injury | N/A |
| Primary Site Cervical Cancer | 10 years |
| Primary Site Ovarian Cancer | 10 years |
| Primary Site Penile Cancer | 10 years |
| Primary Site Pancreatic Cancer | 10 years |
| Primary Site Thyroid Cancer | 10 years |