Prestigious awards recognize excellence among health and safety professionals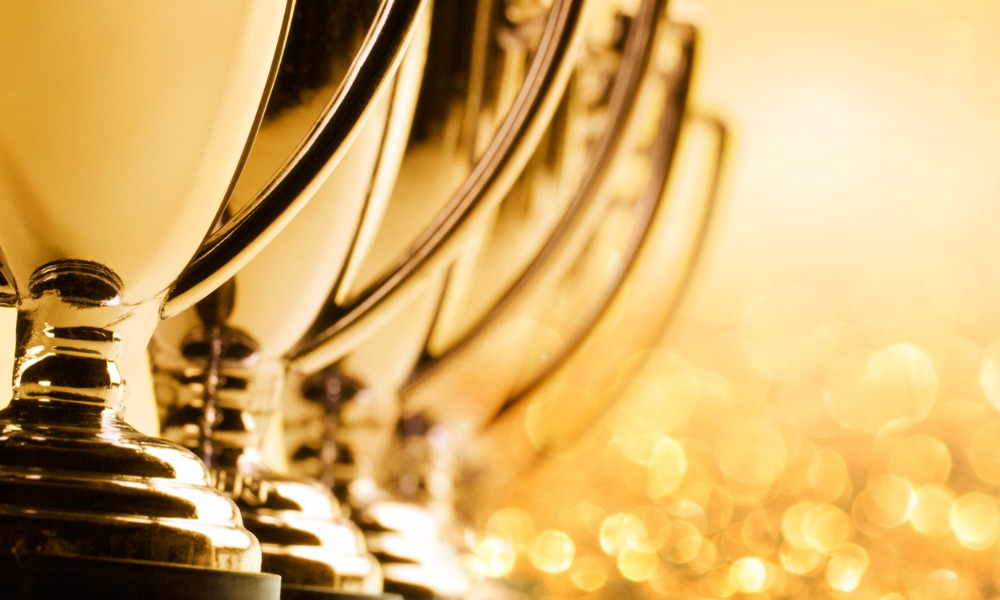 The most prestigious awards in Canadian occupational health and safety were revealed during a virtual ceremony on Thursday. Canada's Safest Employers Awards (CSEAs) recognize the outstanding health and safety professionals and companies for leadership, innovation and achievements.
More than 500 attendees logged on for the 12th annual event to celebrate the winners in 20 different categories. It also included seven in-depth panel discussions about the current state of the health and safety industry and where it's going in the future.
The incredible event featured an equally remarkable host in Brodie Lawson, who Canadian sports fans know well for her coverage of the Canadian Football League. Lawson is a former host of CFL Digital and a regular TSN contributor.
Read more: All you need to know about the 2022 Canada's Safest Employers Awards
Some of the highlights from the event included The BGIS Award for Safety Leader of the Year which went to Lee-Anne Lyon Bartley, executive vice president of health, safety, environment and quality at Dexterra Group. Lyon Bartley's colleagues created a short video describing her commitment to safety as "passionate", "unwavering", and "inspiring".
Drone Delivery Canada received the award for Canada's Safest New Employer. Michels Canada received the WSIB Award for Canada's Best Health & Safety Culture, and the highly coveted WSPS Award for CEO of the Year was given to Phil Verster with Metrolinx.
Verster accepted the award on behalf of all Metrolinx employees, its contractors, and the teams it works with every day. "The work is far from done," says Verster, "we will continue our part to ensure that safety never stops in everything we do."
A panel of 43 judges determined the winners after the awardees were announced in August, following a nomination process which began in February.
Here's a full rundown of the winners:
Canada's Safest New Employer: Drone Delivery Canada
The Chemistry Industry Association of Canada Award for Canada's Safest Chemistry Employer: Methanex
Canada's Safest Mining & Natural Resources Employer: Klohn Crippen Berger Ltd.
Best Environment Management Program: Siemens Canada Limited
The MSA Safety Award for Canada's Safest Oil & Gas Employer: Flomax Compression Ltd
The WSPS Award for CEO of the Year: Phil Verster – Metrolinx
Canada's Safest Utilities & Electrical Employer: Black & McDonald Limited
Canada's Safest Employer for Young Workers: City of Surrey
Canada's Safest Construction Employer: Borger Group of Companies
The Minerva Award for Rising Star of the Year: Caroline Steinborn - Canada Post
Canada's Safest Employer in Services Sector: JLL, Inc.
Canada's Safest Logistics and Supply Chain Employer: Wolseley Canada Ltd.
Canada's Safest Manufacturing Employer: Kawartha Dairy
The Avetta Award for Best Safety Industry Provider: Alberta Construction Safety Association
Canada's Safest Public Sector/Non-Profit Employer: Calgary West Central Primary Care Network
Canada's Safest Public Transportation Employer: Jazz Aviation
The BGIS Award for Safety Leader of the Year: Lee-Anne Lyon-Bartley - Dexterra Group Inc.
Best Wellness and Psychological Safety Program: BGIS Global Integrated Solutions Canada LP
Most Innovative Use of Safety Technology: CEDA, Western Pressure & Vacuum Team
The WSIB Award for Canada's Best Health & Safety Culture: Michels Canada