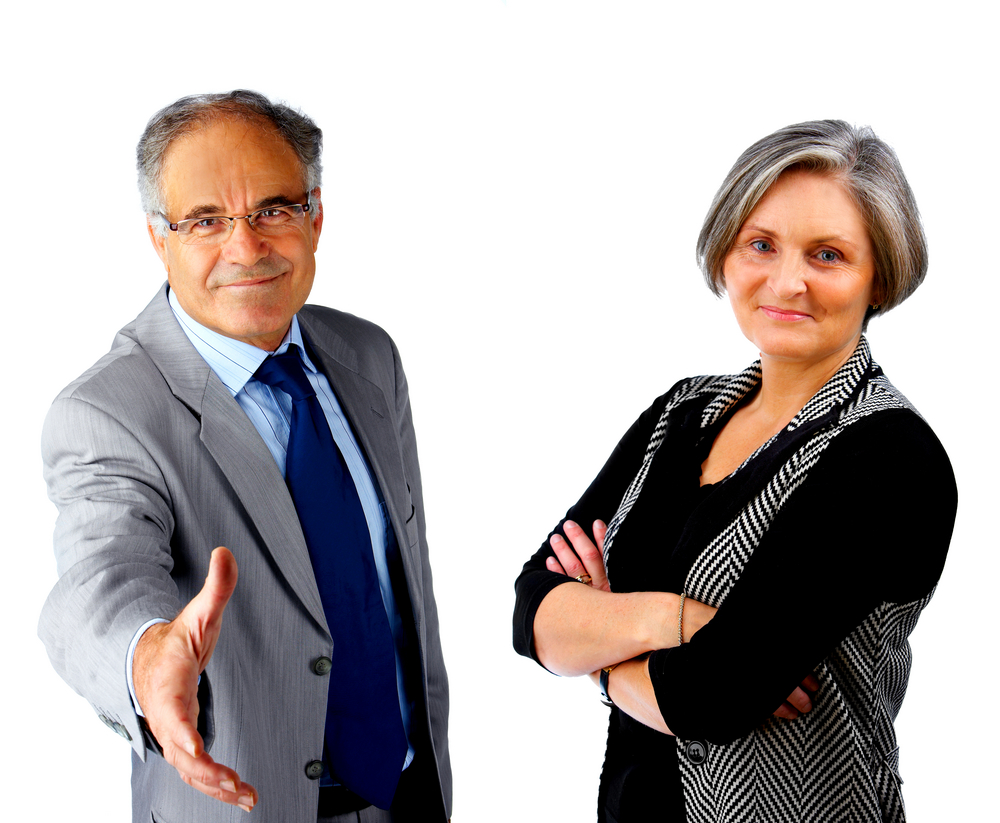 As a senior human resources practitioner, through your career you've demonstrated the qualities of leadership, been a trusted advisor, and provided strategic orientation with a breadth of knowledge (not just in HR, but management generally), the ability to build business-aligning HR strategy, and most importantly, and have had a significant impact and influence on their organization and the profession. Now, there's a designation for you.
Several of Canada's provincial HR associations recently unveiled the Senior Human Resources Professional (SHRP) designation – a new HR designation reserved for senior HR executives that have made significant impact on their organizations and the profession.
Over the past year, the Canadian Council of Human Resources Associations (CCHRA) and representatives from provincial HR associations across the country participated in a taskforce to review the need for a senior designation, and possible parameters leading to granting such a designation. The inter-provincial taskforce developed the criteria by which candidates for the SHRP will be evaluated. Ontario, Saskatchewan, Nova Scotia and Prince Edward Island will be the first provincial HR associations to make the designation available to their members.
"While we developed the criteria as a group, it will be up to each individual provincial HR association to decide whether or not to make the designation available to its membership," says Human Resources Professionals Association (HRPA) CEO Bill Greenhalgh.
"In Ontario, we have long recognized the need for a senior designation and our members have told us so in surveys and forums," says HRPA chair, Antoinette Blunt. "This designation will be valued by the recipients as well as organizations and CEOs searching for the most experienced and capable people to lead them through these challenging times."
Saskatchewan Association of Human Resources Professionals (SAHRP) president-elect, Bob Bayles, says, "We intuitively know what we mean when we refer to a 'senior HR professional.' The challenge for the taskforce was to define that meaning."
Patrick Hartling, president of the Human Resources Association of Nova Scotia (HRANS), which serves Nova Scotia and Prince Edward Island, says, "In the end we all agreed that the individuals who will hold this designation will share six attributes in common: leadership, trusted advisor, strategic orientation, breadth of knowledge – not just in HR, but management generally, the ability to build HR strategy that aligns to business, and finally and most importantly, the ability to have significant impact and influence across their organizations."
A new designation
"The SHRP is not to be confused with the Certified Human Resources Professional (CHRP) designation," says Greenhalgh. "The CHRP is the gold standard for HR competence. It certifies attainment of the academic foundation, the currency and completeness of HR knowledge based on an ongoing commitment to professional development, and demonstration of the judgment and experience required for a professional practice based on excellence. The senior HR designation will be awarded for exceptional achievement of high-impact HR leadership. It's not intended to be a senior CHRP."
Each provincial association will be able to adapt the qualification criteria to meet their own membership requirements, but in Ontario, which has already established its application process, eligibility is determined in two phases. The initial phase of the SHRP application process is a simple self-assessment using an online survey tool that asks potential applicants about their HR function: experience, job scope, size and complexity of organization, education, etc.
The self-assessment tool is available at
www.shrpdesignation.ca
.
Individuals who pass the self-assessment will be invited to apply for the SHRP and will be sent a detailed questionnaire which will then be evaluated by a specially trained assessment committee. Initially, these evaluations will be performed by existing certification committee panels. In time, this role will be assumed by SHRP volunteers.
Saskatchewan expects to adopt this process. Nova Scotia will make its decision pending the outcome of its member consultations.
With SHRP recognition come certain leadership responsibilities. The SHRP is an ambassador of their provincial HR association and should encourage association membership for themselves and for others. As recognized leaders they should welcome the opportunity to mentor up-and-coming, high-impact managers; and they should consider donating some of their time to participate in an SHRP assessment panel in their province.
Visit
www.shrpdesignation.ca
for more information about the designation.