Company wins gold in mining and natural resources category of Canada's Safest Employers awards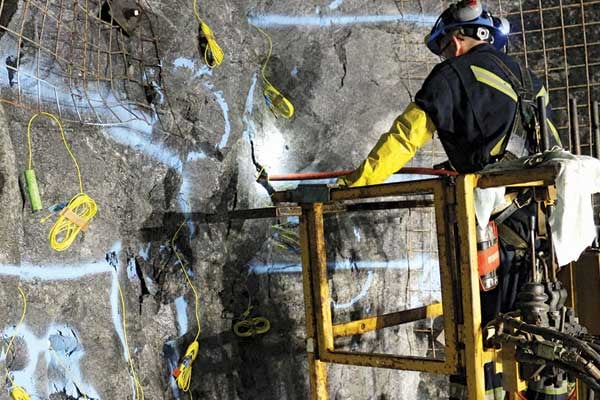 While mining is generally a safe industry, the possible outcome of an incident can be severe. For that reason, Cementation Canada has put a real emphasis on the high-energy sources that can cause serious injuries, if not fatalities, in order to protect its 800 employees across the country. Instead of relying on administrative controls and promoting safety procedures, it decided a more effective way to improve safety was to separate employees from the energy sources.
"Our focus is to remove the human element from some of the work we do. People make mistakes. So, if we can design-out a lot of the hazards in the work that we face and keep people away from these potentially hazardous areas, then we will have a better chance of reducing our injury frequency," says Steve Wrixon, general manager, health and safety, at Cementation Canada, which designs and constructs underground mines, most commonly for salt, gold, diamond and nickel. The company is headquartered in North Bay, Ont.
The re-design starts with engineering risk reviews. People from engineering, operations, maintenance and the safety team identify hazards in a current layout and look for ways to design out these hazards. They also get ideas from the workforce on how to improve safety in these areas. The best ideas come from the people who work at the site and with the equipment every day, says Larry Zuccherato, executive vice-president of Canadian operations.
"Innovations and engineering designs from the desk and at the start of a project are critical in the work we do. But, ultimately, it's the people who are in the workplace day to day who have the greatest input affecting the safety of our sites," he says.
Cementation has also recently put a bigger focus on supervisors. The company's supervisory development program covers topics ranging from drug and alcohol awareness to new safety legislation to soft-skill development.
"It's about making sure that, through the internal responsibility system, our front-line supervisors have accountability for the health and safety of everybody on their crew," Wrixon says. "We understand that supervisors are really the key driver in our safety performance as a company."
Cementation believes a big part of its safety culture is ensuring employees take home the lessons they learn at work.
"With serious injuries, we've seen over the years more of our people get hurt off the job than on the job. We take that personally because we want to make sure good attitudes and practices follow employees home," he says.
To that end, the safety team introduced an off-the-job safety video contest. Employees are encouraged to make short videos of themselves, their families and friends doing off-the-job activities safely.
"If we can establish the type of culture where our people are taking safety home and getting their families and friends involved, then we've done a good job of establishing that same culture at work," he says.
Cementation's near-miss reporting program is a no-fault program: The purpose is to fix a problem, not place blame. Workers are encouraged to report near-misses, which are evaluated by management who determines further actions and ensures followup for each report. All project personnel, including subcontractors, suppliers and service providers, are educated on the near-miss reporting program during orientation.
Cementation also conducts preparedness audits at all its new projects to ensure that all documented controls are in place and functioning before beginning work, Wrixon says.
"We double check to make sure all of our systems and workforce qualifications are in place before we proceed with work," he says. "Sometimes, there's a real sense of urgency to get a project underway, but we want to make sure that crews are not rushing into anything and are always in a good position to execute the work safely."