Winners were celebrated at gala event in Toronto on Tuesday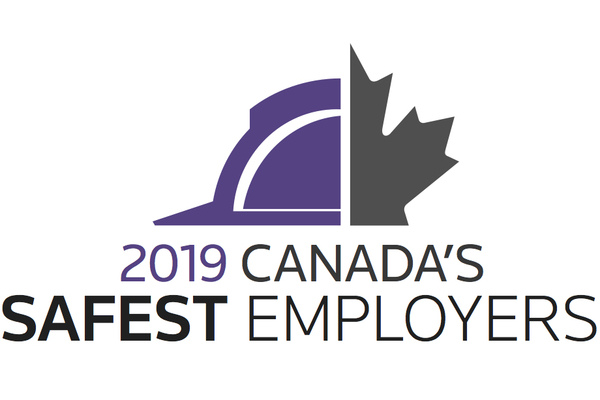 Canadian Occupational Safety is pleased to announce the winners of the ninth annual Canada's Safest Employers awards, recognizing health and safety excellence from coast to coast. Thirty companies were recognized at a gala event in Toronto on Tuesday.
Canada's Safest Employers awards boast 10 industry-specific categories, ranging from services and health care to mining and manufacturing. Companies are judged on a wide range of occupational health and safety elements including leadership commitment, employee training, OHS management systems, incident investigation, emergency preparedness and innovative health and safety initiatives.
Three special awards were also handed out: the Wellness Award (for employee overall well-being); the Psychological Safety Award (for employee mental health); and the Young Worker Safety Award (for an employer with exceptional safety programming for workers under age 25).
The top prize of the evening is Canada's Best Health + Safety Culture Award, which recognizes a company that not only has everyone in its organization committed to safety (from C-suite executives to workers in the field), but also extends this passion for safety into the broader community.
Watch for the October/November 2019 issue of COS for complete coverage on the winners. Learn more about the awards at www.safestemployers.com, including details on the nomination and judging process as well as listings of past winners.
2019 CANADA'S SAFEST EMPLOYERS AWARD WINNERS
Canada's Best Health + Safety Culture
Oil and Gas
Gold: Primoris Canada
Silvers: Birchcliff Energy; Pronghorn Controls; Weatherford
Public Sector/Non-Profit
Silvers: Port Saint John; Saskatchewan Government Insurance
Services
Gold: Morguard
Silvers: Niagara Casinos; Western Camp Services
Transportation