Safety association raising awareness about preventable injuries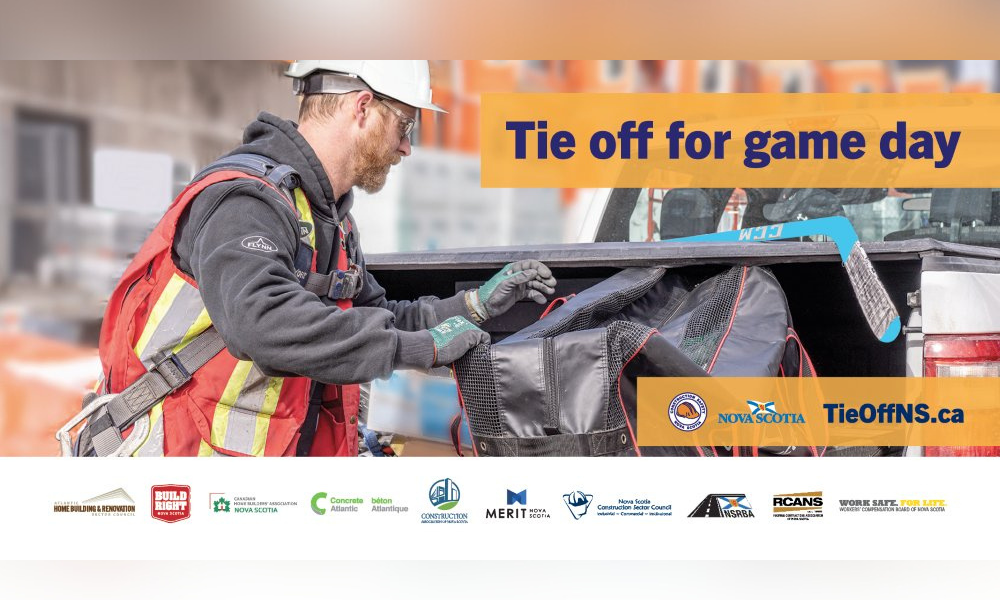 Construction Safety Nova Scotia has launched a new fall prevention awareness campaign.
"We're involved in too many tragedies, where we know something was preventable, to not get out and implore people to work safely and to provide safe workplaces so that people can go home safely every night," says CSNS CEO MJ MacDonald.
She spoke with Global News about the safety association's effort to shine a light on an issue that's been around for a long time but isn't necessarily getting any better.
Did you know every year, #construction workers die on the job or are severely injured because of improper fall protection when working at heights across #NovaScotia?

⚠️Falls can happen from ladders, elevating work platforms, permanent structures like roofs, and temporary ... pic.twitter.com/DaomPRNnnU

— ConstructionSafetyNS (@ConstrSafetyNS) April 5, 2023
The news site refers to statistics that show in 2022, 26 percent of time-loss claims in construction stemmed from slips, trips and falls. It's a 50 percent jump from 2021 and equals more than 15,000 days lost to workplace injuries.
"We know that people often do wear their harnesses and they put them on," says MacDonald. "They might get busy, and they forget to tie off or it gets in the way. So, our message is: tie off. Please tie off."
There are many tips and strategies safety professionals can use to avoid slips, trips, and falls.
Recently, Nick Bixcul, strategic solutions manager with Kee Safety, told Canadian Occupational Safety that some fall hazards on construction sites are not always obvious.
"Not only are we looking and trying to protect people from falling off the edge of buildings, but it's also falling through buildings," explains Bixcul.
He says it is easy for workers to avoid the edges of buildings, but many of the accidents happening in the industry involve hazards in the middle of structures, away from the outer perimeters.
"I think a lot of people lack understanding and knowledge as to how dangerous building roof constructions are," says Bixcul, "you can potentially become disoriented, having snow on the building, you don't really know where maybe skylights are located, or other openings."
Bixcul says complacency can also be a problem, with some workers not fully respecting work at heights less than 20 or 30 feet.