LTC has been in crisis but holistic approach aims to ensure better, safer environment for staff and residents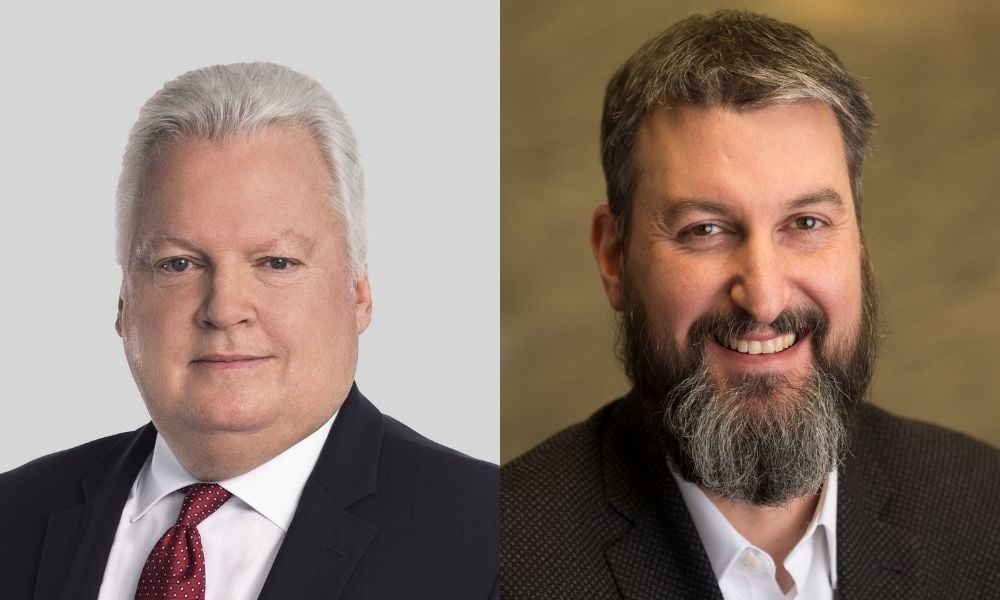 Over the last few years, long-term care (LTC) has been in crisis in Canada – an ongoing problem that has been exacerbated by the pandemic.
CSA Group is working collaboratively with the Health Standards Organization (HSO), each creating a standard for LTC that will be complementary.
"The two standards are looking at LTC across Canada in a holistic manner," says Alex Mihailidis, Chair of CSA Group's Technical Subcommittee on Long-Term Care Homes, and Scientific Director & CEO, AGE-WELL.
"CSA's standard is covering the infrastructure that is required to keep LTC residents, staff, and visitors safe with respect to infection prevention control.
More specifically, the National Standard of Canada for Operation and Infection Prevention and Control of Long-Term Care Homes (CSA Z8004) will cover a lot of the typical things: the engineering systems, ventilation, things like that, but we are also looking at design aspects as well that will support these operational requirements to keep all the residents and staff safe within these LTC homes," says Mihailidis.
"In terms of our standard, we deal with the nuts and bolts of what LTC facilities need to consider, such as infection prevention and control, PPE, etc.," says Doug Morton, Vice President, Government Relations, CSA Group.
Read more: Listen to us, pleads ICU nurse and activist
The HSO standard on the other hand is looking at the practice of care, and how care standards need to be recognized and implemented to ensure that the proper care workflow is there, to ultimately provide a safe environment for residents and for the staff.
"The HSO standard is really focusing on what they call 'resident and family-centered care.' They want to make sure they have a healthy and competent work force […] And overall again, since these are people's homes, HSO is looking at how to provide compassionate care to the residents," says Morton.
Mihailidis points out that another interesting thing that makes the CSA Group standard a bit different than a typical CSA standard, is that they have taken a resident-centered approach in the development of the standard itself:
"The message that we maintain throughout our standard, even though it is quite technical at times, is that these are people's homes, and because of that we need to be considerate in the way that we develop the standard."
This is a notion which came to life during CSA Group's public consultations, says Mihailidis.
CSA Group has recently released its final report summarizing information gathered during consultations and surveys with LTC residents, their families, caregivers, and frontline staff. The report, titled "What We Heard" will inform the development of CSA Group's standard.
"Because of that we place a very high value on listening to those on the frontline – not just staff but residents and their families," says Mihailidis.
And because of the interest from residents and their families, there was a conscious effort to develop a standard with language that is very easy to read, and which will hopefully become a resource for building a better future in LTC.
Based on what was heard during the consultation, the standard will also emphasize the importance of diversity, equity and inclusion and how essential it is to develop culturally appropriate operations which take into account the geographic and cultural differences across Canada.
"The main theme that we really heard across all of our consultations was the need to balance safety and quality of life," says Mihailidis. "The core goal of LTC needs to be quality of life, but obviously we need to include safety in terms of infection prevention control and the delivery of various health care practices."
Other key themes raised include the importance of training and education for staff (and residents and their families), the importance of proper heating, ventilation and cooling systems, the need to focus on effective infection control measures, the need for readily available and appropriate PPE in storage, and the importance of upcoming and current technology to support residents and staff.
"This standard is primarily aimed at making sure that residents are kept safe, but a large portion of it is looking at the personal support workers (PSWs) that work in these facilities.
I think both residents and staff had identified mental health issues that came up during the pandemic […] There's a real balance here in the standard between looking after resident care but also dealing with staff issues," says Morton.
"We're under no illusions that every element of our LTC standard can be implemented by all facilities," he says, "the benefit of the standard is that it can be scaled" to suit the needs of new builds and existing facilities.
The CSA Group standard will be available for public review in mid February, for a period of 60 days. CSA Group encourages COS readers to review the standard and offer comments. A series of information sessions will be hosted by CSA Group and HSO throughout the month of February. More information about the public review process and information sessions, can be found on the CSA Communities: Long term care homes page.
More information about HSO's standard and public review process, which is now open, can be found here: https://longtermcarestandards.ca/