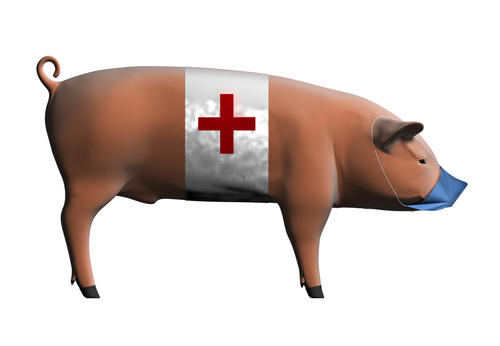 The recent outbreak of influenza A in Mexico and its spread to Canada has many employers wondering how they should prepare for a possible pandemic and what, if anything, they should be telling employees.
Even though Canadian cases are so far mild, organizations without a plan for dealing with serious health threats should act quickly to develop a strategy or face possible business interruption, advises Hewitt Associates, a global human resources consulting and outsourcing company.
"Outbreaks of SARS in 2003 and, more recently, Avian flu have prompted employers to develop pandemic preparedness plans," says Rochelle Morandini, national organizational health practice leader with Hewitt.
"We conducted a short survey in June 2007 that revealed 25 per cent of Canadian organizations had a complete plan in place, while 26 per cent had a plan they were working on. While those figures have likely increased, there are still many organizations that have no clear policy for addressing an influenza outbreak."
---
Watch CDC video about Influenza A (Swine Flu)
---
With no contingencies in place, organizations may find "business as usual" challenging if a large number of employees fall ill or stay home to care for sick family members. "In today's economy, most employers can't afford to lose business because they don't have the people they need on hand to do the work," states Brenda De Jong, a registered nurse and senior organizational health consultant in Hewitt's Vancouver office.
Most pandemic plans contain information regarding educating employees about preventing the spread of infectious diseases, providing advice on personal emergency preparedness, cross- training for essentials positions, and communicating potential business impacts to stakeholders.
"Developing such a plan takes time and is a process that is obviously better completed in a non-emergency situation," says Morandini.
Regardless of whether organizations have a pandemic preparedness plan in place, there are steps they should take now in case the influenza A outbreak escalates to a pandemic.
"Employers need to do some research. They should review their insurance contracts immediately and communicate any benefits limitations to their employees," says De Jong. "For example, some policies that provide out-of-Canada medical coverage will not reimburse expenses incurred if employees travel to Mexico right now."
In addition, employers need to ensure that any course of action they adopt is based on the latest information from reliable Canadian sources. "At times like this, a lot of misinformation is circulated and even reliable information may be frequently updated," De Jong says. "It's imperative to get up0to-the-minute news from Canadian sources like the Public Health Agency of Canada. The Center for Disease Control in the United States is also a tremendous resource, but the significance of its 'emergency' category levels may not be clear to Canadian businesses. Approaches for dealing with a pandemic may also vary from one country to the next, although the majority follows the World Health Organization's pandemic alert levels to develop their own national strategies."
The information received will help employers with pandemic preparedness plans know whether or not to trigger them. Even those without a plan should discuss the issue with their workforce.
"Effective employee communication is critical in order to ensure minimal business interruption," says De Jong. "Organizations will want to share information about influenza A with their workforce – what it is, how it's spread, and how to avoid spreading it. Employees will also want to know about travel restrictions, alternate work arrangements, how to meet customer needs if the office is closed, and so on. Employers with a pandemic preparedness plan in place will be at an advantage as they will have already developed a strategic approach for dealing with these concerns and other business continuity issues."
For more information, please visit
www.hewitt.com/canada
.
The Public Health Agency advises Canadians to:
Wash hands thoroughly with soap and warm water, or use hand sanitizer.
Cough and sneeze in your arm or sleeve.
Keep doing what you normally do, but stay home if sick.
Check the www.fightflu.ca for more information.
Check www.voyage.gc.ca for travel notices and advisories.
Talk to a health professional if you experience flu-like symptoms.
Other Resources:
Making a Business Case for Pandemic Planning
The importance of people-focused pandemic planning
Public Health Agency of Canada