The challenges ahead and tips to tackle them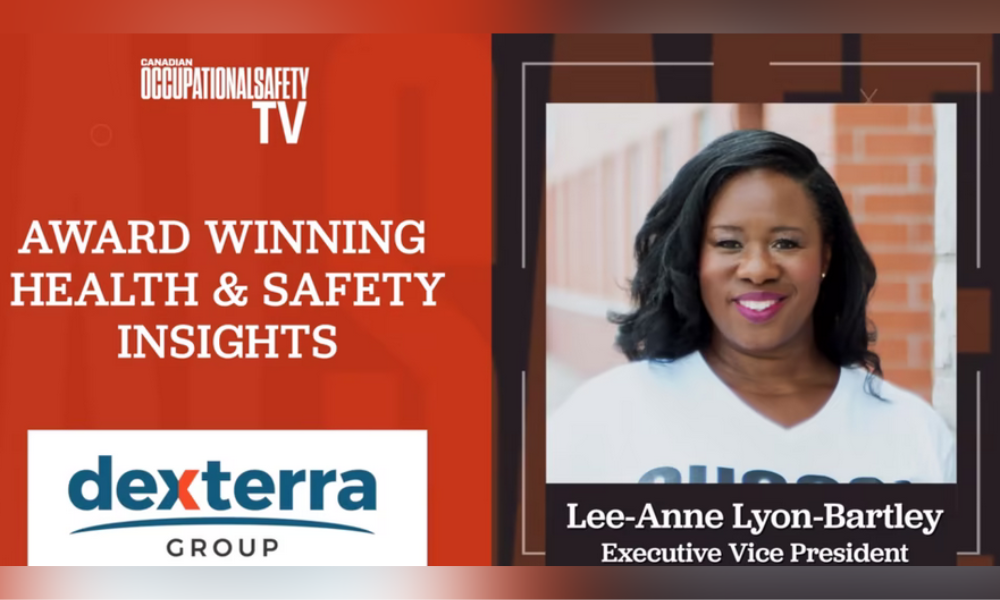 Health and safety professionals should be ready to take on more responsibilities this year, according to the 2022 CSEA Safety Leader of the Year. In a COS TV interview, Lee-Anne Lyon-Bartley says in 2023 her colleagues can expect to see more letters attached to their titles.
"I've seen colleagues that now have equity, diversity, and inclusion as part of their portfolio. I would also say a lot of us already had HSE and now I think it's going to become HSESG," says the executive vice president for health, safety, and environmental quality with the Dexterra Group.
ESG refers to environmental, social, and governance roles. "If your organization doesn't already have those people in house, they might be looking towards us, to you the health and safety professional, to help them as they go down that journey," says Lyon-Bartley.
Another responsibility that could be added to the workload is facility safety. Healthy buildings and the impact they have on the performance of workers could become a bigger conversation according to Lyon-Bartley.
"I think that's another key piece for us to make sure we're a bit more aware of, we learned a little bit more about sort of infection prevention and control. There's a lot more when it comes to the health and wellness of our facilities and buildings that our workers are in."
As health and safety professionals tackle the additional challenges, personal health should be a priority as well. "Stress is a real thing," says Lyon-Bartley, "find those coping strategies so that you can take care of yourself and take care of others."
Get more tips are strategies for success in the year ahead by checking out the COS TV interview.