Ways to prevent falls from trucks and protect drivers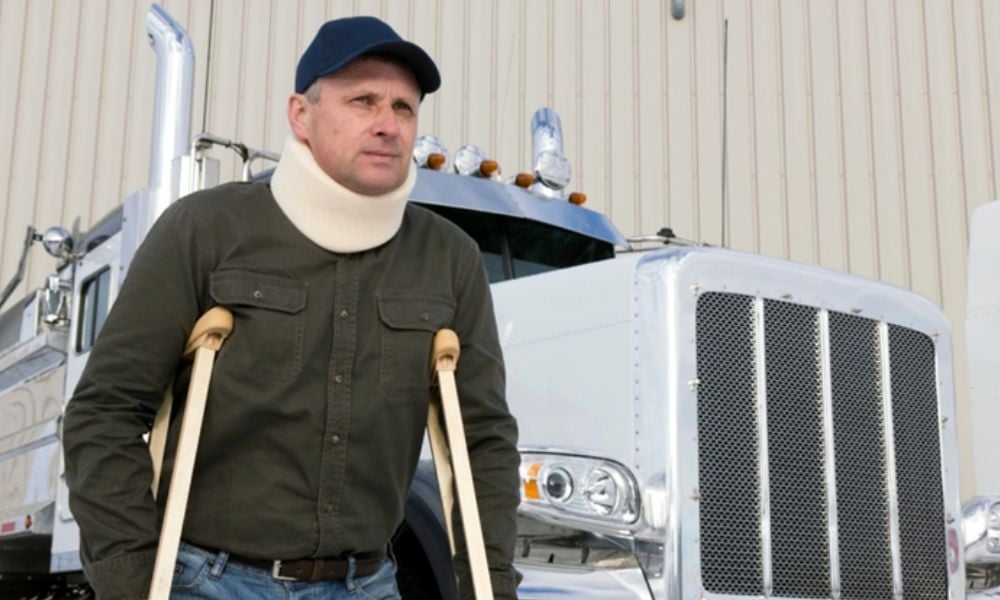 This article was provided by Truck Fall Prevention.
On-the-job falls are the leading injury for truck drivers. Here are five sure-fire ways to help your drivers – and your business – avoid fall injuries and stay healthy.
Everyone knows that truck driving is one of the most dangerous jobs in Canada today. But did you know that more drivers are injured on the job in falls – and not in accidents?

The National Safety Council (NSC) says that the top three leading causes of work-related injuries are: overexertion, bodily reaction and slips, trips, and falls. These account for a whopping 84% of all nonfatal injuries at work.
Falls are costly for fleets: from insurance premium increases, increased healthcare and worker compensation costs, lost productivity, potential lawsuits from injured employees as well as the emotional toll on the employee and the company. The sobering fact is that falls can often permanently disable drivers or even result in death. And that's something no fleet owner wants to experience.
Luckily, there are proactive moves that you, as a fleet owner or fleet safety director can do to raise fall awareness among your drivers.
Here are five ways you can immediately boost fall protection in your fleet and protect your drivers: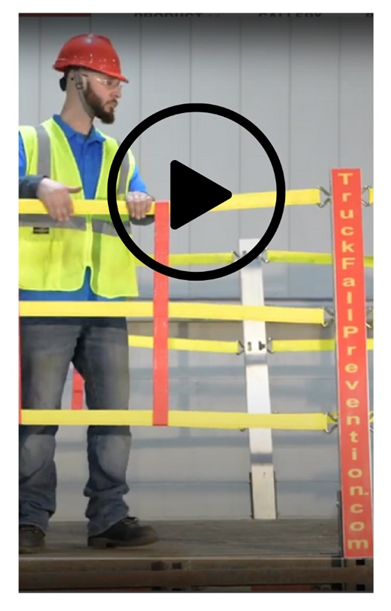 1. Invest in a proven fall protection system
Luckily, Invest in a proven fall protection system specifically designed for the trucking industry and flatbed trucks and trailers. Truck Fall Protection has an array of products that are easy to use while giving drivers safety, stability, and peace of mind when working on flatbeds. Check out the video and see for yourself just how simple, easy and effective Truck Fall Protection can be for your fleet.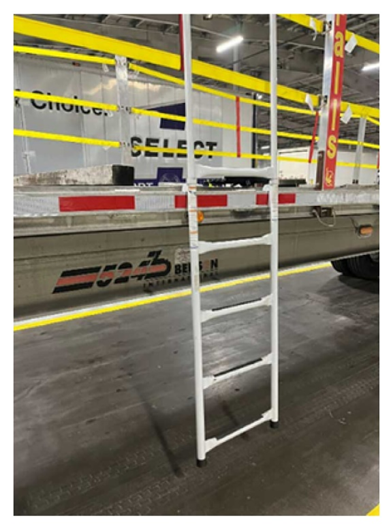 2. Utilize a Rub Rail Ladder
Make mounting and dismounting flatbed trailers safe and easy by adding this Rub Rail Ladder. This easy-to-store ladder weighs less than 18 lbs. and measures 17-1/4″ W x 6′ 8″ H with handles extended and with 17-1/4″ W x 4′ 5″ H with handles inverted.
4. Promote the Three- Points-of-Contact Rule
Train your drivers to always maintain three points of contact with their hands and feet when they're working on elevated vehicles or trailers.

5. Conduct a through safety review of your dock and shop
Be sure all areas are well-lit and consider issuing flashlights or LED headlamps to drivers and workers. Check railings, handholds and traction-enhancing surfaces are present and in good order in all areas where fall hazards exist. Document and save this review and conduct periodic safety follow-ups.

Find out for yourself just how affordable flatbed fall protection can be for your fleet.
Visit truckfallprevention.com and Request a Quote to see for yourself how quickly and affordable safety for flatbed fleets can be!