'They were told that Canada had no responsibility – known in policy terms as a 'duty of care' – to local employees in this situation'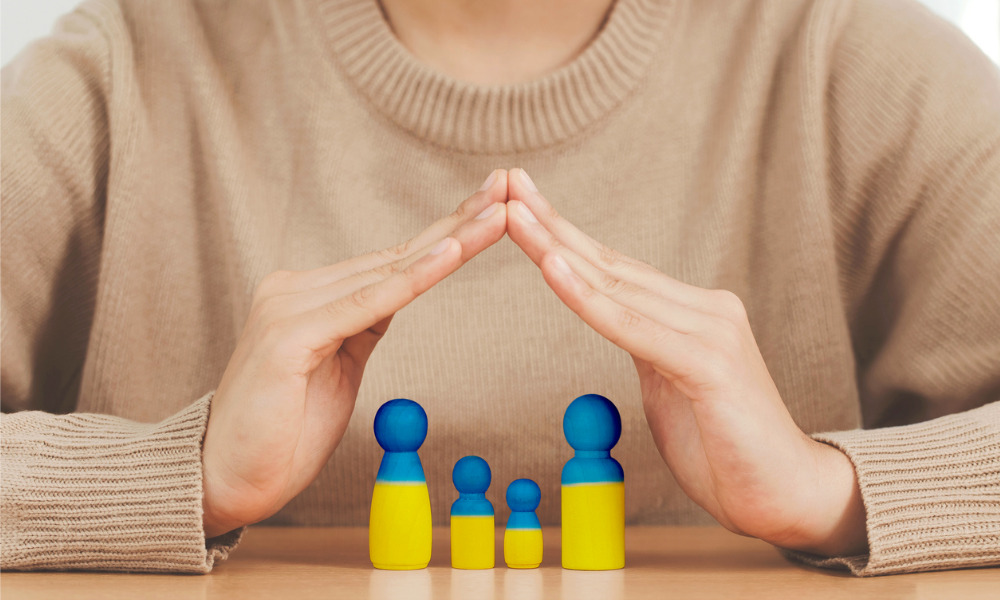 A new report from The Globe and Mail suggests that Canada's handling of Ukrainians who worked for the Canadian embassy following the Russian invasion was less than stellar.
The federal government pulled out Canadian diplomats out of Ukraine weeks ahead of the Russian invasion. This was after Global Affairs Canada received intelligence confirming that Russia intended to wage war against Ukraine, reported The Globe and Mail, citing three Canadian diplomats with direct knowledge of what happened.
Several senior diplomats were briefed in January that intelligence from the Five Eyes Group – Canada, the U.K., U.S, Australia and New Zealand – showed that Russia would launch an invasion of Ukraine. The intelligence report also described how Russia planned to hunt down those who had worked for Western embassies.
There was no list of names provided, according to the diplomats, but it was presumed that Ukrainian locals working for Canada would be on the list.
However, Ottawa told Canadian embassy leaders in Kyiv to withhold this information from those Ukrainian staff members and leave them behind, according to The Globe's report.
"They were told by two senior Global Affairs civil servants that Canada had no responsibility – known in policy terms as a 'duty of care' – to local employees in this situation, and that Ottawa did not want to set a precedent of protecting local embassy staff," The Globe reported.
The publication did not name the diplomats because they were not authorized to speak publicly on the matter, it said.
"The revelations highlight the inconsistency of Canada's treatment of local workers at its embassies, who have at times been offered federal assistance in crises, and at other times left to find their own escape routes," said Katharine Lake Berz and Mark Mackinnon in their report published on The Globe.
Following that report, the Canadian government said it is reviewing its duty to local staff members at missions abroad.
The government has launched a review process called the "Future of Diplomacy" to study the issues surrounding the duty of care for local employees in times of crises, said Mélanie Joly, foreign affairs minister, in a news conference on Wednesday, reported The Toronto Star.
"I know we have a specific duty of care," said Joly.
"I know this is in conversations within the department whether that duty of care applies to locally engaged staff. I would say that morally we have an obligation toward locally engaged staff."
Joly also claimed that never did she or the department "have any information targeting locally engaged Canadian staff".