'There's so much technology and in-depth information that you need to know for this job'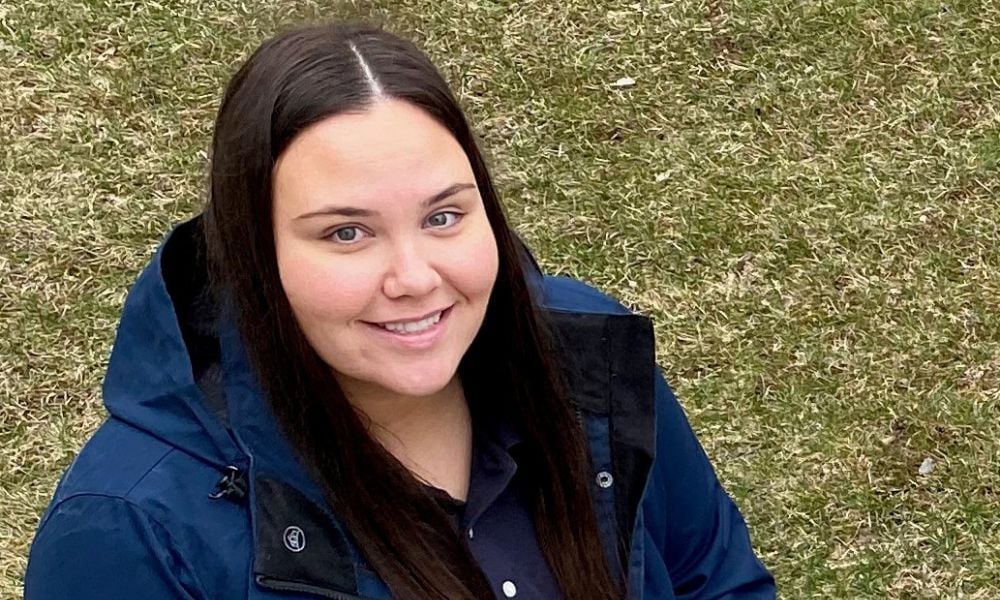 In the hot summer months, the risk of fire increases, reminding employers to make fire safety a top priority – which must include prevention. When it comes to fire, there are a number of career paths available for those wishing to make a difference. Firefighting may be the more well known profession, but fire prevention is equally as important.
There is so much to learn, it can be "super overwhelming" at first, says Chelcie Wallis, a fire alarm technician assistant/trainee at Classic Fire Life + Safety. "There's so much technology and in-depth information that you need to know for this job." But she says not to worry, because it will come with time and your confidence will grow.
Wallis took a program in college called fire inspection and fire safety education, which typically prepares you for the role of fire prevention officer within a fire department. She says the course gave her really good background knowledge for her current role at Classic Fire + Life Safety – where she has now been working for almost two years.
She says that the best thing about her role is the "never-ending learning." Every day is a new opportunity to learn something in the field. "You will never know everything, because everything is constantly changing – codes are changing, systems are changing and advancing every day." But learning this knowledge is "rewarding" because it will benefit her and her future career endeavours.
Despite the fact that fire prevention is still a relatively male-dominated sector, Wallis says that women shouldn't be discouraged from entering the profession. "It can be a little intimidating and discouraging, but you just need to remember that you're there to learn and everyone around you is there to help you."
"I still have a lot to learn, but my coworkers and the people [at Classic] are really good at ensuring I'm prepared for that."
And for employers wishing to learn more about the prevention side of fire safety, Wallis recommends researching or reaching out to someone who is up-to-date with fire codes, because this can be one of the more difficult thing for organizations to navigate – "they may not know how to read them or interpret them."
Codes can be different depending on what type of building the workplace is (hospitals, schools or office buildings may have different rules and regulations), so Wallis emphasizes that companies should always do their research or get in touch with someone who is educated on the topic.