Amandeep Beesla's career in safety was spurred by her family, and her need to keep them safe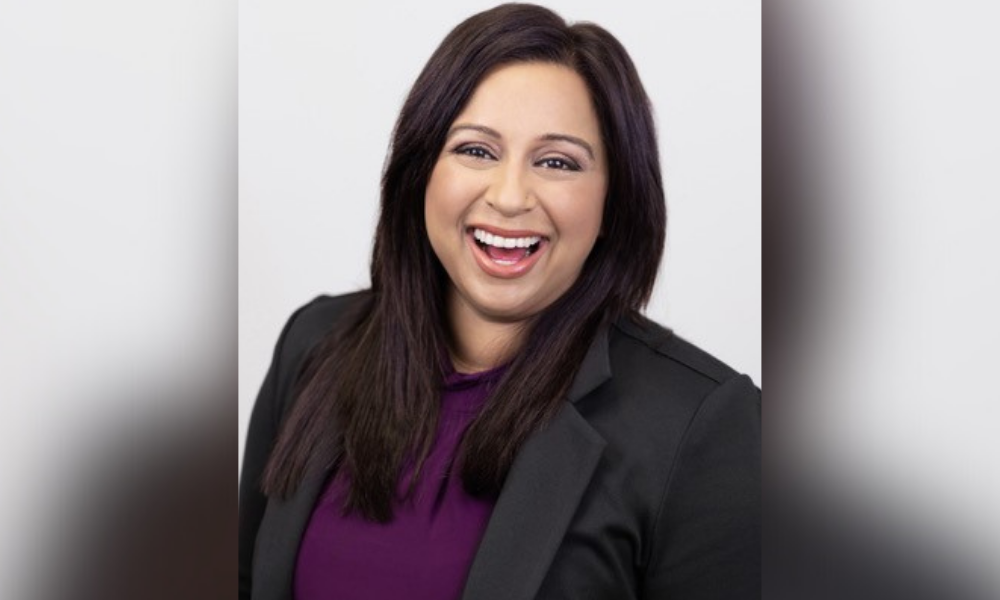 Amandeep Beesla has had a career in safety that is nothing short of unique – and her passion for safety started years ago.
Beesla's family has a trucking business; when she was younger, Beesla used to help her father out with operations and dispatching – and health and safety paperwork:
"I never learned English until I was six years old, so we spoke predominantly Punjabi. But then growing up in the school system here, I would help [my father] with communications and talking to the different government bodies and agencies like the WCB."
She would also help her father out with safety management systems and programs and ensuring that the business was complying with any sort of regulations or government standards.
"I realize now that it was almost like I was being molded into doing health and safety! Maybe I was destined for it," says Beesla.
When she was 18, Beesla found a job with Transport Canada. She had initially planned on becoming a lawyer but due to various personal reasons, went to work in a correctional facility:
"If you look around, health and safety is all around us – including prisons and jails."
She was then offered an opportunity in Fort McMurray thanks to her experience working for her family's business.
"So I left my cushy job […] and bought a one way ticket out to Fort McMurray," says Beesla. "I didn't know a soul; I had just got a job offer the day before!"
Beesla eventually started working on heavy equipment and discovered that she wanted to build a career in health and safety – or more so officialize her previous experience.
"So then I started taking classes at night, and I was living in camp," she says. "I've always been in male-dominated roles and industries – and it's obviously a choice I've made. I was a bit of a tomboy growing up and I have three brothers so maybe that has something to do with it!"
Staying in camp, Beesla says the conditions were difficult – "the elements are very harsh, there's social isolation."
Beesla got her National Construction Safety Officer (NCSO) designation and started looking for safety roles:
"I was lucky enough to have coaches and mentors that were much older, they had retired and had gone into consulting," and they helped set up her consulting business.
In 2014, Alberta had a recession and so in 2016 Beesla returned home. She decided to settle more permanently after spending six years "living out of a suitcase," she says. "You kind of get sick and tired of it. I just needed somewhere to park my boots, I felt like I was so transient, and it was taking a bit of a toll on me mentally."
In 2017, Beesla started working as the NCSO Coordinator at the BC Construction Safety Alliance (BCSA):
"They needed somebody who spoke multiple languages, who can connect with the industry out in Greater Vancouver where about 70 to 80 per cent residential developers and construction workers Punjabi is your first language," says Beesla. "I was the Punjabi-speaking Regional Safety Advisor. For them to recognize that they needed some diversity to help their members, it was huge."
Beesla is now Director of Safety Insight & Innovation at Salus Technologies.
In 2021, Beesla was also named as one of our Top Women in Safety – celebrating her stellar career.
"I feel like I grew up fast," says Beesla. "I was married, separated and divorced at age 20. At 19 I got a government job, which is unheard of. At 24 I bought my first house and at 28 I had incorporated myself. Life was just really fast!"
Her love for safety has helped her built a diverse and busy career. And safety is not only her job, but also something that is very personal.
Beesla says that she has a "vested interested [in safety] in the sense that my family is in high-risk careers," explaining that her siblings have careers in law enforcement. "It speaks to my very core and fundamental beliefs. I've always thought about how I protect and save the people around me."
"I look for the greater good, and how we can achieve that. How can we give people the tools, and how can we implement a system so that they're going home safe to their families."
"It's so rewarding the feeling that I get when I help people [and] provide safety solutions. The feeling that I get from helping people, money can't buy," says Beesla. "A lot of the time, it doesn't even feel like work because I love doing it. I feel very passionate about it."