Canada Icons: Safety manager explains why firm takes a holistic view of employee wellbeing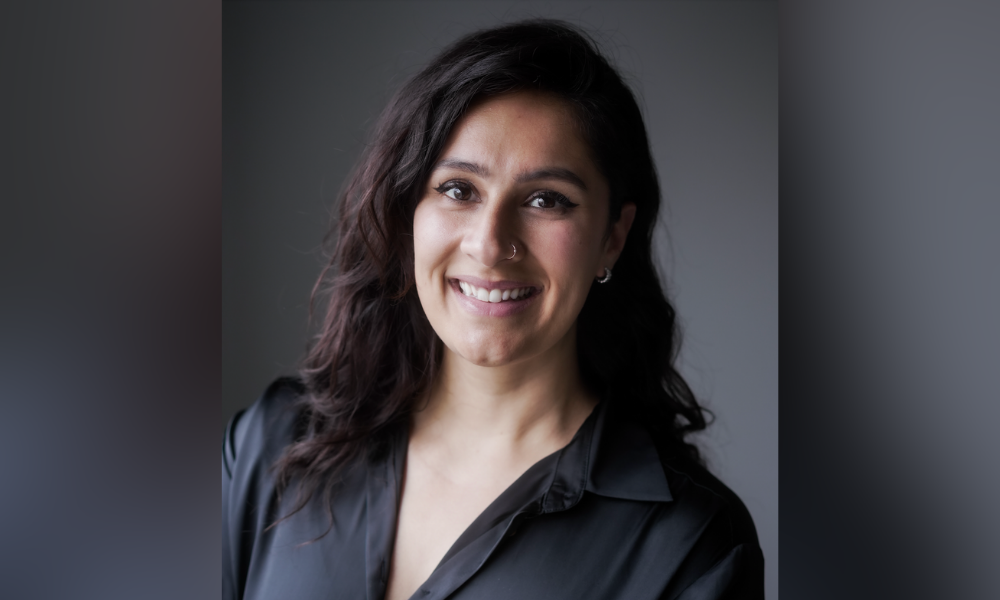 Employee wellness is a huge part of safety strategy – and if not, then it should be. More and more, employers are taking a holistic view of worker safety, which goes beyond just addressing physical hazards.
"An environment that focuses on both physical and mental health is an important part of ensuring employees have the resources they need to be their best selves at work," says Meenu Singh, Manager of Safety Operations at Canadian-based international financial services company, Sun Life. "For us, offering a healthy and safe workplace extends not just to physical health, but mental health too. And having resources and programs geared towards employees' wellbeing is critical to that."
Broadly, Sun Life takes a full view of employee health and safety, and is evolving its safety program to cover all aspects of life, whether it be physical safety or wellness.
Outside of work, Singh is a yoga teacher. "I quickly learned that everything that I am learning in my personal teachings, I incorporate that all into my professional career – because everything is intertwined." She says that she is not just passionate about keeping people physically safe, this also extends to mental health and the wellness space. "I'm incorporating everything that I learned, and making sure it's part of my objectives at Sun Life."
Singh started her career in the HR realm. Two years into her career, she found a passion for health and safety. "The more I dabbled into it, the more I understood that I wanted to further my career here."
She went back to school to further her health and safety education. 13 years later, she is still in the field and enjoying it. "I just love the aspect of helping people. And I continue to be challenged in the field, and it's ever evolving and growing. Just being part of it is extremely exciting to me still."
As with other safety professionals, Singh is extremely passionate about what she does. The OHS sector has greatly evolved over the last few years and safety professionals are doing their best to support their organizations moving forward. "For me, it's being able to use my creativity and ignite passion in organizations and people. Because [safety] isn't boring," she says. There are so many components to it.
"I strongly believe in engagement and communication," says Singh, which are a huge part of Sun Life's safety strategy. The evolution of remote and hybrid work has been very important for the organization, and will continue to be in future. "I want to continue to push those boundaries, and be industry leaders in the workplace safety space."
Effective safety is about being able to tap into people's needs to understand how to incorporate workplace safety on a daily basis. "And that's where communication comes into place, and that's what I continue to drive here at Sun Life," says Singh. "Being part of an organization where they're so open to change, that creativity allow my job to be so much easier."
Singh says that though this is far from the case at Sun Life, she understands that it can be a challenge when organizations don't believe in the value of health and safety, meaning that professionals have to continue fighting for their position. "As a health and safety professional coming into an organization, you're driving all these objectives. But if the company culture is not good, where are you getting buy in? I'm fortunate that Sun Life places such a high priority on employee wellbeing."
She says that there are certain things that she has learned to do to enhance health and safety, such as "getting the respect of employees and trying to understand employees' perspective." She says that when you work together and develop those relationships, that is where the magic happens. Safety professionals "are valuable, and we are an asset. We just have to show how we can be valuable."
"Corporate culture plays a huge role in the success of health and safety professionals," says Singh. Engagement is key to getting workers involved and building mutual respect. "I'm also a strong believer of ensuring that we add value in people's lives.."