'It's not easy, because pushing an innovation is not simple'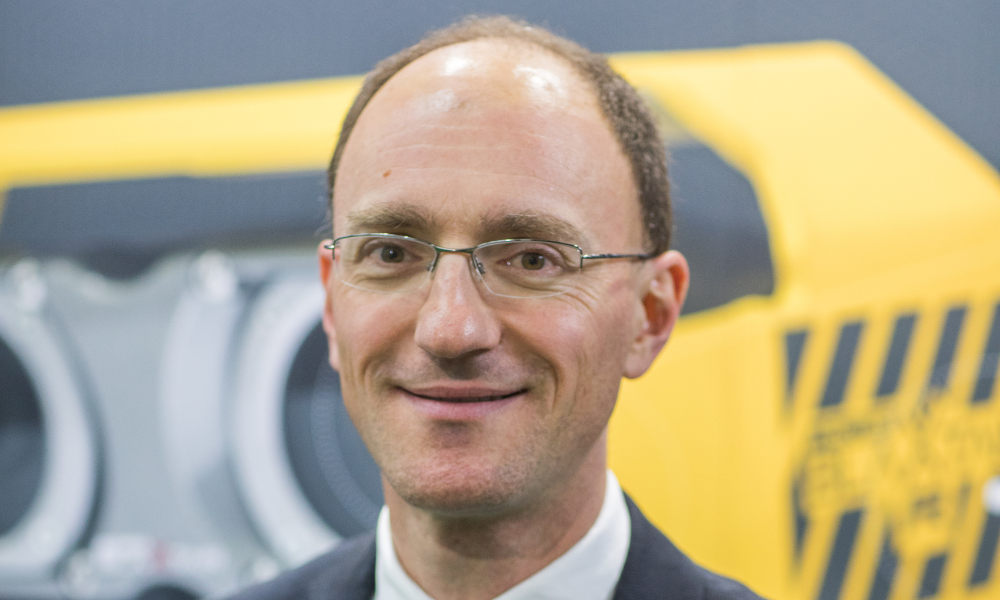 While the pandemic has accelerated the adoption of tech in the safety world, it can nevertheless still be hard to get organizations on board for a number of reasons – practicality, cost, availability, etc.
"It's not easy, because pushing an innovation is not simple. People are not used to spending that much money for technology. So it's key to show them that we have an impact on safety," says Franck Gayraud, CEO and co-founder of Blaxtair.
Blaxtair – an on-board camera – helps prevent collisions between pedestrians and industrial vehicles (such as forklifts, for example). The product is especially useful in areas such as warehouses, factories, construction, road work, and mining.
The right moment
The company was created in France around 13 years ago, and expanded very quickly to multiple locations around the world – including the UK, Japan, Germany and the U.S.
Gayraud's background is in aerospace engineering and military tech. After graduating university, he worked in the aerospace and defense industries, including the European Space Program – Ariane. Following years in the industry, Gayraud decided to get an MBA which helped him learn a lot about how to manage a company, and launch a business.
Later in his career, he was working with camera-based applications for military purposes – which is where he met his business partner, Patrick Mansuy (President and co-founder of Blaxtair). "Having that experience, plus having my MBA, was necessary to get the confidence to take the risk and start a new adventure with my partner, Patrick."
Together, they started thinking about the project that would eventually become Blaxtair in 2007. They wanted the technologies they had been working on for the military to be used in a different way, to use artificial intelligence to protect people in the field – "We thought that it was the right moment to use artificial intelligence to propose an efficient system to protect pedestrians around heavy duty vehicles."
Gayraud says that the timing was right for two reasons – one, the algorithms were starting to perform well, and two, the hardware available on the market made it affordable for industrial companies to buy it.
Harsh environments
The goal of Blaxtair is to provide an "efficient" solution based on technology to prevent collisions between people and vehicles, and to improve safety. Gayraud says that the technology and the hardware available has evolved, so the company has really grown over the last 10 years.
He says that the product has a good rate of detection of pedestrians, and a very low rate of false alarms – "it took us two years to develop something that was efficient, reliable, and also something that was able to withstand the very harsh environment that our customers are working on." Coming from the military industry, Gayraud says that he and his partners knew what it was like to test and develop systems in a harsh environment and turn it into something reliable and "to work on the industrial side to ensure a good level of quality."
Product reliability is a huge concern, Gayraud says that the organization is making sure to focus on having a good rate of detection alongside a very low rate of false alarms – because clients need to know that they can rely on the product for their safety needs.
Safety is at the "core" of Blaxtair's activity, says Gayraud. This concern has been present since the company's inception – "we worked a lot with our customers on the impact we have on safety very early on." Blaxtair has installed a base of around 15,000 units in the field around the world, and Gayraud says that with these numbers they are hoping to significantly reduce unnecessary accidents.