Why emotional intelligence, adaptability, and resilience can enhance career progression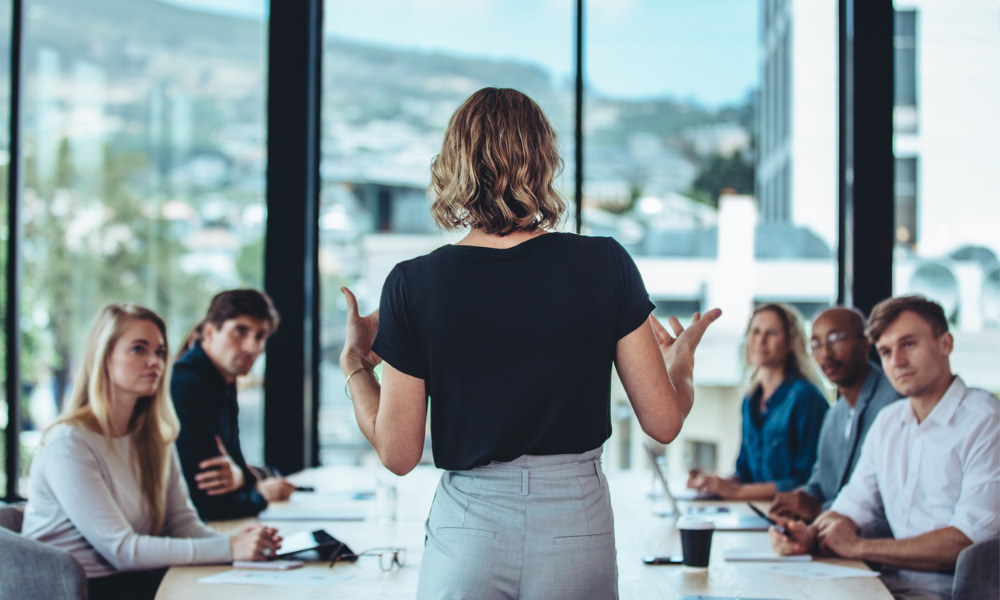 The Women in Safety Summit brought together some of the best and brightest safety leaders in Canada, so it's not surprising several key strategies for growing and succeeding as a leader emerged from the conversations.
Emotional intelligence, adaptability, and resilience are critical skills that can increase a safety leader's overall value to an organization. But to extract that value, leaders need to know their worth and advocate for themselves during contract negotiations.
Emotionally smart communication
Shannon Bolger is CRSP and the owner of Benchmark Safety. She says leaders to develop their emotional intelligence. "It's important that we know how to recognize and manage both our own emotions as well as those of other people and understanding where they might be coming from."
Studies have shown as much as 80 percent of all communication between humans is non-verbal. Bolger says emotional intelligence skills can help leaders pick up on these non-verbal cues. "How to read facial expressions, body language, gestures, eye contact…these are not necessarily skills that we're born with."
Once you develop these extra communication skills, you can apply them in situations that require a deeper level of connection. Lisa McGuire is also a CRSP and is the CEO of the Manufacturing Safety Alliance of BC. She says leaders need to remember how you communicate a message is as important as the message itself.
"Considering the impact of leaders' decisions on people in their care, recognizing that every leader is faced with difficult decisions in their role, but how we deliver those decisions, and how those decisions are communicated is really important," says McGuire.
Adapting to every situation
"We need to learn how to roll with the punches," says Bolger. Adaptability is a muscle flexed frequently since the onset of the pandemic and now that many leaders have this skill, it's crucial to maintain it.
"I think the pandemic has rapidly transformed technology and the rate of digitalization, and our environment continues to change beyond our control," explains McGuire. She says leaders need to develop several strategies to achieve objectives, so that if one isn't option, they have alternatives.
"We can only get good at being adaptable by building strong contingencies into the design of our work throughout the organization, and it's critical to help leaders and our teams learn to thrive in our new fast paced, changing environment," says McGuire.
While adaptability can be developed overtime on the job, it can also be learned in a classroom or educational setting, according to Bolger.
"Courses, seminars, workshops, they can give you the foundation, but they don't necessarily help you apply it… that's really where coaching and mentoring comes in." Bolger suggests working with an executive or business coach to learn how to apply these skills.
Creating resilience
Resilience may be more of a character trait than a professional skill, but anyone can work on developing and improving their ability to withstand. McGuire says when you have high level of emotional intelligence and are adaptable, you can naturally increase your own resilience, while also making the people around you firmer in their resolve.
"I think the outcome of getting good adaptability and the strength of a team who trusts you, really creates a resilient workforce that can survive and hopefully thrive during very challenging circumstances."
Skills = value
Even leaders with robust skillsets and years of experience can still find themselves feeling uncomfortable during conversations about money and other forms of compensation.
Laura Diaz is an outreach coordinator at Energy Safety Canada, and she gave a presentation at the Women in Safety Summit called 'Know your worth – How to negotiate during pay discussions'.
Diaz says, "as women we tend to be more afraid to ask questions." But there are likely men who also share these thoughts and feelings during negotiations.
"We're afraid that if we ask too many questions, they might pull the offer. We're afraid if we negotiate the negotiate salary, they're going to pull the offer. We have all these fears that we live in."
Diaz challenges safety professionals to face those fears. She says the only way to fully understand the package being offered and know if you're being compensated fairly is to ask those hard questions.
"How did you get to that? Do they have a metrics? How do they determine a pay scale? I think that's really important. Ask the company how holiday time works."
You have the leadership skills, and if a company is making you an offer, they need your talents and abilities. The only way to extract the most value for your skills is by asking for it.