Why Dave Little received a TSSA safety award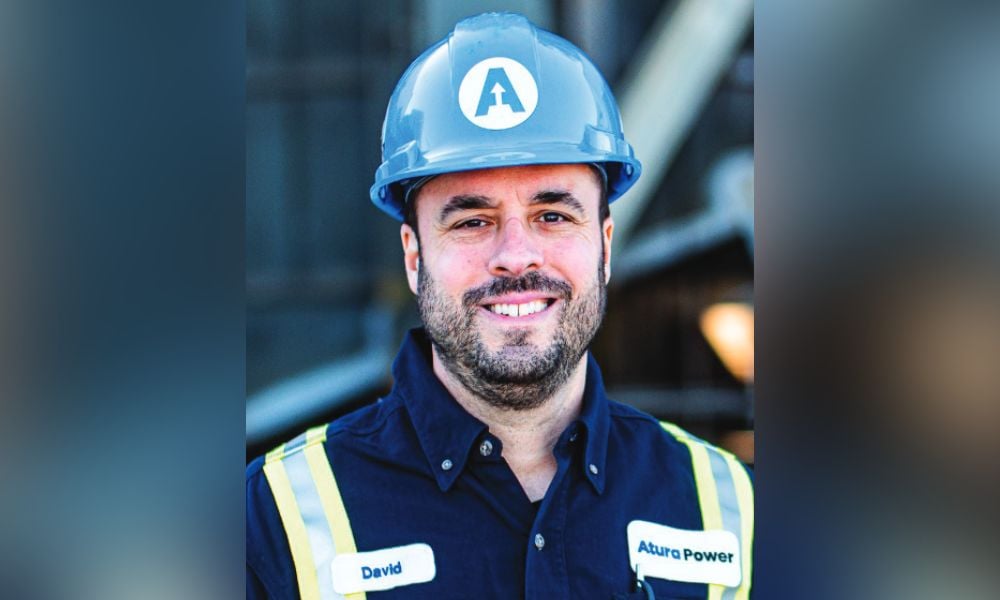 Being responsible for safety at a power plant comes with unique challenges. Dave Little's team-oriented approach and commitment to training everyone who steps foot onto the plant property has earned him a special recognition from the Technical Standards and Safety Association (TSSA).
"I feel very honored to be recognized as a leader in safety in my industry," says the chief operating engineer at Atura Power's Brighton Beach Generating Station. Little recently received a TSSA Individual Legacy Safety Award.
When asked why he thinks he received this award Little's response is "hmm, that's a good question." After pausing for a moment, he recites the various roles he performs. Co-chair for the joint health and safety committee on the management side. A leader of the lockout tagout program. A member of the program advisory committee at St. Clair College's power engineering program. Little describes it all as "just a general involvement with safety and leading my team."
Little makes it sound so easy. But when pressed, it becomes clear nothing about his role is simple or straightforward. He has an enormous responsibility, one the graduate from Mohawk College's power engineering program didn't full comprehend until he took on the role of chief operating engineer.
"A whole new realization that I could make a difference and I could work with people, lead people. I could influence their behaviors," says Little, "it's all about keeping the employees and contractors, anyone that works at our power plant safe."
One of the biggest safety challenges, according to Little, is making sure everybody fills out the paperwork. The lockout tagout system is necessary to ensure equipment that requires service or maintenance is isolated and de-energized, "it's a huge part of our job," says Little. But it requires everybody involved fill out countless numbers of forms.
Forms to make requests. Forms to acknowledge requests. Forms to review requests. Forms to accept requests. Forms for forms on forms. "We're going through an upgrade to a newer lockout tagout program, and it has more rigor in it," says Little, "therefore more paperwork, and some people they just get frustrated with all the paperwork involved."
It sounds like anyone would be triggered by that amount of paper pushing, even if it is in the name of safety. But Little says it can't be pushed to the side, and it's his job to make sure it isn't ignored, at any step of the process. "Ultimately it's non-negotiable," says Little, but when he does encounter pushback, he talks it out with his teammates, "I try to break it down and give some real-world context to it. Why we are doing it."
A lot of the time though, Little isn't working with his regular team, and is instead responsible for the safety of outsiders. Contractors form a big part of the labour force, and they pose their own set of risks.
Little will perform safety audits and area inspections and says he often finds contractors without their safety glasses on. "It just astounds you that it's 2022 and you don't have safety glasses on, and worst, you don't even have them on you. You have to go back to the truck and get them. So, it's frustrating."
But it is Little's job to make sure everyone gets with the program, which includes a "rigorous" online orientation, a work permit system, and a hazard assessment before every job.
Leading a team of coworkers, contractors, and occasionally co-op students, means Little must be always on the safety ball. But he says being a member of a team means he doesn't have to carry the whole load.
"I have great people around me. I am just a small part of the puzzle," says Little. And while he is the one being honored by the TSSA, he wants to make sure his team receives the same recognition. "When you have great people around you that you can work with, it makes your job a lot easier."