Collaboration key to delivering innovative safety programs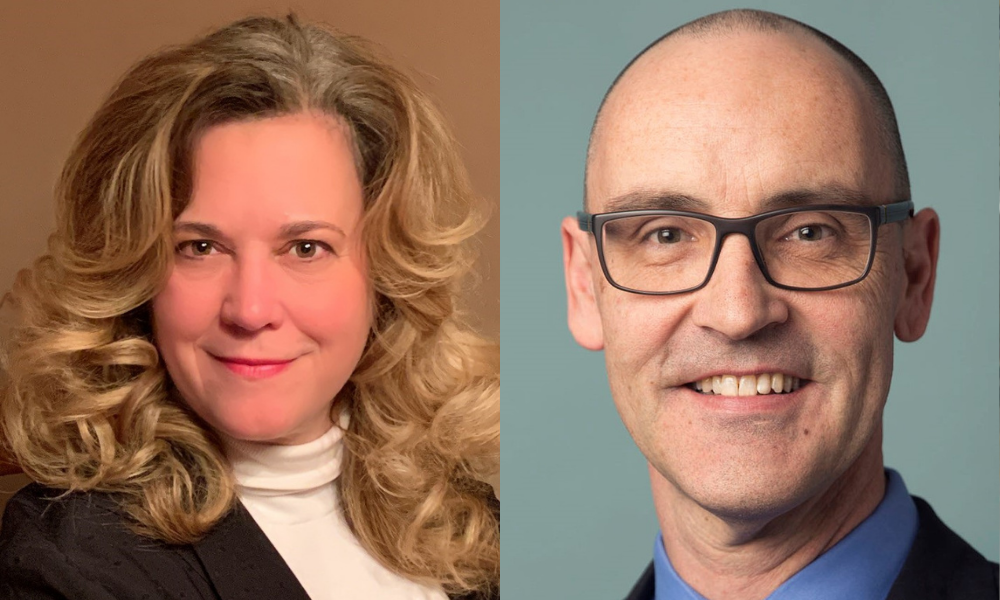 The Workers' Compensation Board of Alberta (WCB) services around 156,000 employers and 1.8 million workers throughout the province. Though the broad goal of the organization is, of course, recovery and return to work, the WCB also has some key areas that it chooses to focus on. Over the last few years, the organization has also been building partnerships with employers and industry groups, with the hopes that increased collaboration will help bring about further innovations.
Adrianne Lozinski, director of Operations at the WCB, says that the pandemic has been a challenging time for everyone, from workers to employers to the different stakeholders that the organization closely works with. The WCB has a strong commitment and focus on building strong relationships with "our stakeholders, our clients to understand their unique needs".
Whether it be tech or disability management, here are some of the key initiatives the WCB is taking for Alberta's workers and employers.
Return to work
Firstly, WCB-Alberta offers a program which helps bring injured workers back into the workplace. The program has actually been around for about 25 years but three years ago the organization really took it to the next level by collaborating and building relationships with its employer communities (including different safety associations).
"Our vision is to help Albertans recover and return to work from their workplace injuries, so that we're minimizing the effects and impacts of workplace injury," says Pieter Lambooy, director of Operations at the Workers' Compensation Board – Alberta (WCB).
"This is about partnering with industry and employers to solve the problem of helping permanently injured workers get into new jobs and careers," says Lambooy. This gives employers the opportunity to hire workers with a great history into a new job, and offers them wage reimbursement as well as protection against claim costs that might develop if a worker gets injured while in the program. "It essentially lines up skilled workers to employers, and the worker gets an opportunity to work again – which is gold when you're permanently injured."
Lambooy says that this has been a highly successful program, and it has evolved to now offer train-and-place options. So employers, through the WCB, can pre-train their workers in a new occupation and the employer automatically folds that training into the role. In 2021, the WCB was able to place 229 workers into the training on the job program. "This is an enormous accomplishment for us, and there's momentum building every year," says Lambooy.
Reduced premiums
The WCB also offers a program called Partnerships in Injury Reduction (PIR). This is a voluntary program that has been designed to help lower employer premiums paid to the WCB. "We do that by really encouraging injury prevention, and effective health, safety and return to work plans," says Lozinski. Just last week, the organization was able to issue almost $66 million back to employers in 2021 PIR rebates.
Lozinski says that it's very encouraging to see that even in such challenging times, employers and safety professionals really remained committed to the health and safety of their employees. "And I think it's a strong signal from Alberta employers that even during those challenging economic circumstances, they continue to have that unwavering focus on health and safety, and disability management."
Fast-tracked by COVID
The WCB has also put into place an external tool called the Fit for Work dashboard for employers, which helps give them information needed in a timely fashion and helps them facilitate modified work or safe and timely return to work. Many of the organization's initiatives have been accelerated by COVID. "I think it amplified our ability to get used to different types of technology, and that willingness and that openness to embrace new opportunities to connect," says Lozinski.
Both say that the pandemic has really fast tracked a lot of developments that had already been in the works. Lambooy says that a real impetus behind these new innovations is how to "create a better service journey for our customers, to make sure that they're exposed to a transparent process."
Because of COVID, Lambooy says that sadly there was a "whole new clientele that started to emerge." In some cases, COVID is a compensable claim if you've contracted the disease because of work. In those scenarios, these long COVID claims, the WCB has started to develop a multi-disciplinary rehab program to help those suffering from long haul COVID. "I think it was particularly nice to see that we were able to offer a helping hand to folks who are dealing with an otherwise very uncertain future."
Mobile app
The WCB is also expanding on Canada's first workers' compensation mobile apps for employers and workers. Lozinski says that the goal of the app is to make it easier for business owners on the go to make payments, update account details or report workplace injuries. Workers can also set up their whole claim for compensation and enroll in electronic funds transfers through the app.
Lambooy says that they have had around 27,000 workers enroll with the mobile app, and they've had around 8,500 people sign up for electronic funds transfer through the app. "The app really streamlines the process, and streamlines the whole piece of transparency that workers have into their claim journey," he says.