Chief prevention officer on gaps in the safety system and why collaboration is key to improvement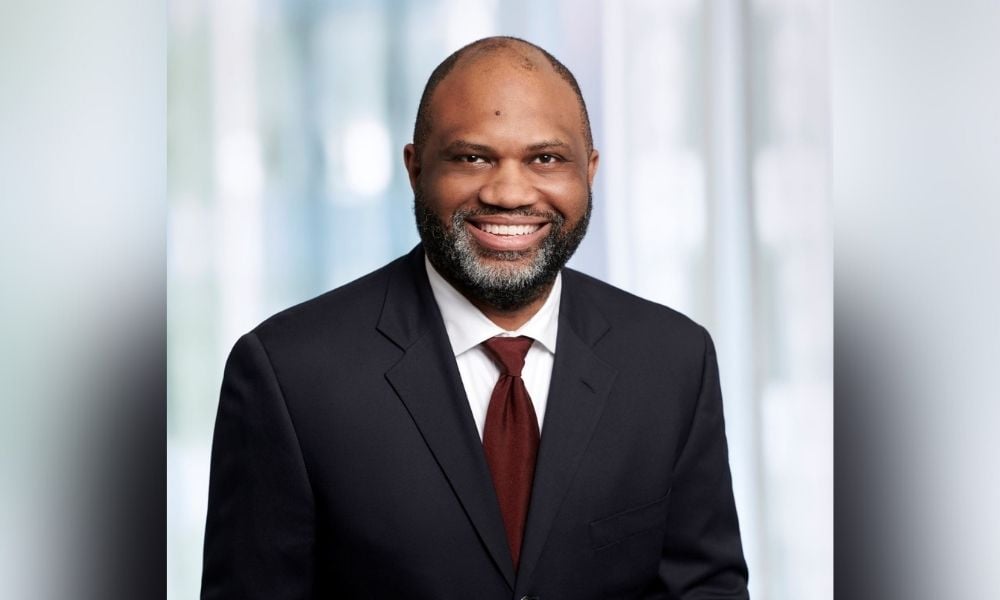 There are "current gaps that exist in our system," says Ontario's chief prevention officer, Dr. Joel Moody. With COVID hopefully soon in the rear-view mirror, he says it is imperative to come together to understand how we can improve the province's safety system for workers. And Moody beleives he is the best man for the job.
Moody has been the province's chief prevention officer (CPO) since September 2021. Though he inherited a difficult situation in COVID, his background in epidemiology and decades of experience in health leave him well placed to pick up where his predecessor, Ron Kelusky, left off and continue enhancing workplace safety in Ontario.
Ever the team player, Moody says that the province's pandemic response was a group effort and "a great example of how the members of the system came together to deliver what was needed. No one individual or group has all of the pieces, but it's how we work together in combination that creates that picture."
He says that so far his favourite part of the role is working with our stakeholders such as OHS associations, employers, employees, labour leaders, and small business owners. "Anyone who has a role in OHS in Ontario is a stakeholder," he says.
As CPO, Moody works with the Minister of Labour, Training and Skills Development as well as system partners to develop the province's OHS strategy. "Going beyond that, I am the champion of how we prevent injury, illness and death in Ontario."
Moody grew up in a small town in Alabama. One of the town's major supporters was a textile company called Russell Corporation. It was "entwined with the city, people worked there for multiple generations," he says.
The company provided a scholarship to high achieving high school students to go to any university in North America. Recipients – including Moody – benefitted from full room and board and were also offered a summer job at the company.
During his first summer Moody, who was majoring in civil and environmental engineering at Duke, worked with Russell on road systems, waste water, etc. In his second year, Moody worked in the company's occupational health and safety department.
"I enjoyed that piece because it was about protection of workers. Many of my friends, and many of my friends' families worked for Russell, and we wanted to make sure they were safe."
After graduating, Moody pursued a Master's degree in public health – partly focused on epidemiology – and did a fellowship in Peru on infectious disease prevention. He got into medicine and did a fellowship in oncology. He has had a hugely successful career in the U.S. and in Canada both in industry and in academia.
Becoming Ontario's Chief Prevention Officer was the opportunity to "really bring all these experiences together, and translate that at a public health or population level in terms of best practices for businesses and individuals," he says.
Before leaving the role, his predecessor announced a five-year plan in 2021 entitled Prevention Works. It will now be Moody's role to implement the plan.
The plan is based on four pillars. Firstly, using evidence-based data to develop prevention programs. Secondly, to help workplaces better comply with the province's OHS standards because "having better compliance leads to better safety," says Moody. Thirdly, to recognize those workplaces that go above and beyond the standards and encourage them. Lastly, the fourth pillar is about helping small business improve workplace safety. In addition, Moody says the plan also looks at mental health, violence, harassment and discrimination and how these can impact workers.
With regards to workplace safety, Moody says that "Ontario has a long and rich history of being innovative." It is important to consider "how we are working together in order to reach those [safety] outcomes in positive, cost-effective and efficient ways so that at the end of the day, we remind people that we want our workers to return [home] safe and whole."
"I've never been one to shy away from learning," says Moody. He says that during his previous experiences, he began to think about self-criticism. But being in environments that challenge you and make you confront feelings of self doubt also allow you to develop fortitude and resilience.
"Those were all things that I was grateful to learn," he says. "Now how do I help my staff? How do I serve as a mentor for others? Through those challenges I want to encourage others to grow."
While the pandemic has highlighted the importance of workplace safety, we need to continue that momentum once it is over. This is in the interest of everyone, because ultimately a healthy workforce is a productive and prosperous workforce, says Moody.