Back by popular demand, don't miss out on an amazing day filled with inspiring panels and presentations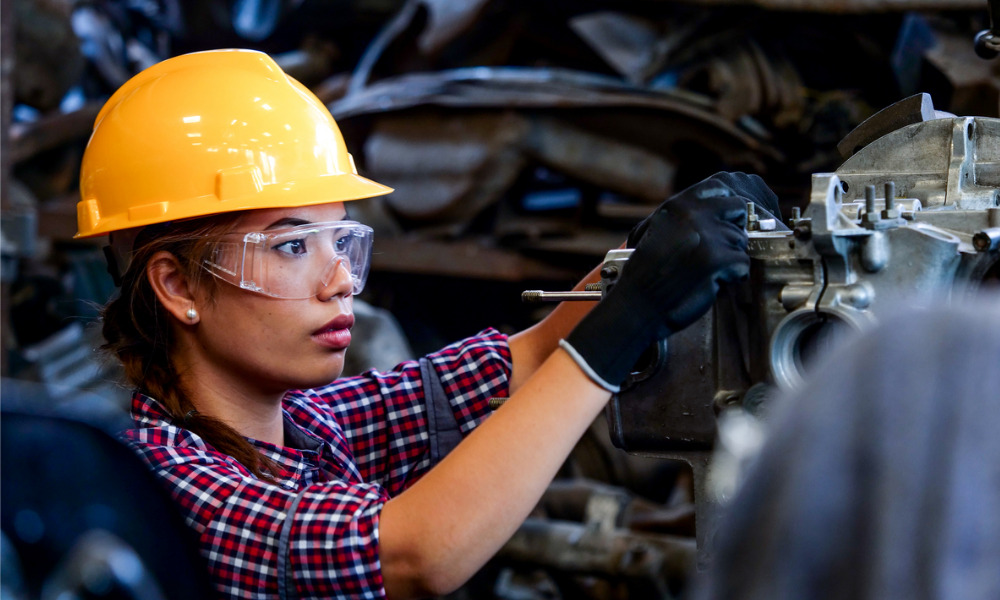 After last year's highly successful inaugural event, this year's Women in Safety event will take place on March 9, 2021.
Women in Safety is part of Canadian Occupational Safety's ongoing mission to recognize, celebrate and boost the careers of women in the profession, as well as to inspire the next generation of leaders.
In a departure from last year, and due to current physical distancing measures, Women in Safety will be hosted as a digital event.
"What I most look forward to is the learning aspect; I'm a firm believer in continuous learning," says Stephanie Benay, Director, Safety System & Assurance at BC Hydro and Chairperson of the Women in Occupational Health & Safety Society (WOHSS). WOHSS is one of Women in Safety's 2021 partners.
She also highlights "the breakout opportunities to have good conversations, share insights, and to connect with other professionals. Just the fact that we are going to be virtual this year really means that the audience and the participation can be global, so that is really exciting!"
Benay will be speaking alongside Lee-Anne Lyon-Bartley, Executive Vice President, HSEQ, at Dexterra in the day's opening remarks. More information on the day's agenda can be found here.
A virtual summit
Despite going digital, the event promises to be no less exciting and there are a number of inspiring and empowering panels and presentations throughout the day. Women in Safety's agenda is packed with expert speakers working together to advance equality and equity for all women in the safety profession.
"This Women in Safety conference is a wonderful opportunity to talk about things that remain important. There is PPE, but it is also about mentorship, sponsorship and talking about career growth. It is about building networks. It is about being empowered and in charge of your career, what that looks like and what it means to you," says Benay.
"For WOHSS," she says, "participation in this event has really been the opportunity for our organization to share the excitement around the work that women in safety do, to highlight the opportunities for improvement, and to really have the conversation more broadly with other parts of the organization."
"WOHSS members will be there […] to support this conference, to share information and insight into our careers and our learnings – but also to learn. We are thrilled and happy to be part of the conversation and to support this event," says Benay.
Dealing with the pandemic…
COVID-19 has had a wide-ranging impact on the sector, and recent events have potentially halted years of progress for women in the workplace and created new challenges. Nevertheless, women in the safety sector are as resilient as always.
"COVID has created a complex work environment for a lot of women," says Benay. "Women are among the groups that have been disproportionately affected by the pandemic."
Indeed, women may be feeling pressure due to financial precarity through job loss or reduced wages, being in positions that often have more frontline exposure, lack of access to proper-fitting PPE, or struggles balancing work and being the majority caregiver for their families.
"It is such a broad societal conversation, we really have to continue to engage on the broader issues of inequality," says Benay. She says that though there have been advances, this is conversation that needs to be sustained – and it's an important conversation to have, because gender equality ultimately benefits everyone.
Register online here to take part in the one-day summit. Register now to enjoy the Early Bird Rate which expires on Feb. 5, 2021.