Despite recent efforts, discrimination against LGBTQ2+ workers is still an issue in the workplace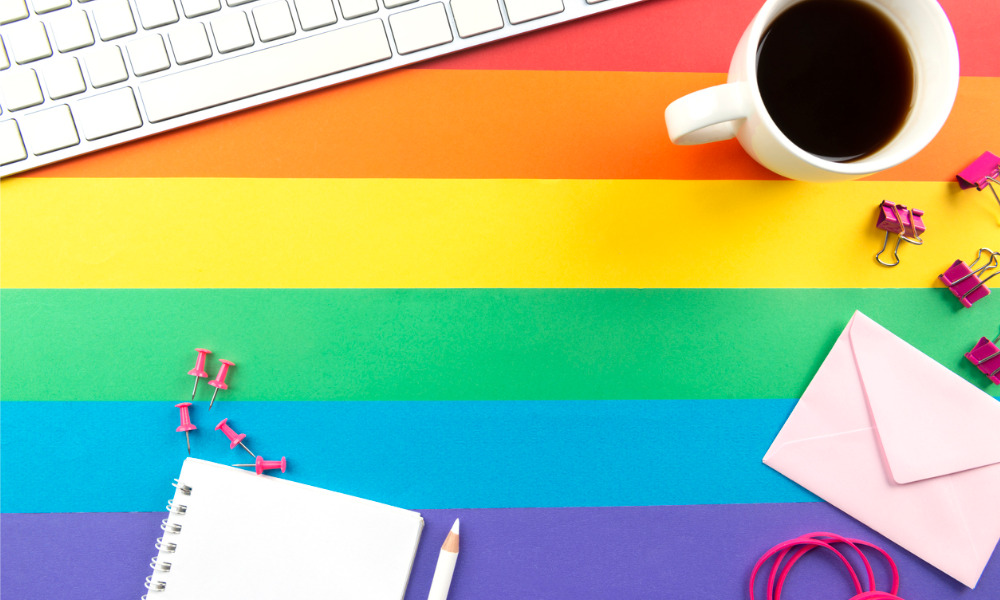 On June 10, Pride at Work Canada held a virtual panel entitled "Virtual ProPride: Queer and Trans Women Leading the Way." The panel discussions covered and highlighted contributions of queer and trans women to workplace inclusion efforts for LGBTQ2+ workers.
Speakers on the panel included Elise Ahenkorah, Inclusion Strategist and Diversity & Inclusion Specialist, inclusion FACTOR and Sobeys; Sithara Fernando, Environmental Sciences Faculty, Norquest College; Stephanie Shostak, President & CEO, Prism Consulting Services Ltd; and Janis Irwin, Member of the Legislative Assembly of Alberta for Edmonton-Highlands-Norwood.
Panel highlights are available here.
On their website, Pride at Work also provides an online training program on LGBT Workplace Inclusion Training. The course is "designed for all employees at any level of your organization to provide them with a fundamental understanding of the history, terms, and phrases associated with LGBT identities" and is available in French and English.
According to Pride at Work Canada, only 14 per cent of organizations consider LGBT-inclusive diversity and inclusion as required knowledge for manager roles.
LGBTQ2+ statistics
According to statistics highlighted by the non-profit Catalyst:
In Canada, 1.7 per cent of Canadians between the ages of 18 and 59 are gay or lesbian, and an additional 1.3 per cent are bisexual. Furthermore, 0.9 per cent of all couples are same-sex couples.
With regards to the workplace, 77 countries prohibit discrimination in employment because of sexual orientation, including Canada. The Canadian government amended the Human Rights Act in June 2017 to outlaw employment discrimination based on gender identity and expression.
This week, the Supreme Court of the United States ruled that the Civil Rights Act of 1964 protects employees from discrimination on the basis of sexual orientation or gender identity.
Currently, 93 per cent of Fortune 500 companies have non-discrimination policies that include sexual orientation. 91 per cent have non-discrimination policies that include gender identity.
Nevertheless, LGBTQ2+ employees still face discrimination and discomfort in the workplace. 20 per cent of LGBTQ2+ Americans have experienced discrimination based on sexual orientation or gender identity when applying for jobs. Furthermore, BIPOC are more likely to experience this type of discrimination.
Additionally, Catalyst states that transgender workers are subject to different types of harassment in the workplace, including bathroom accessibility, being referred to by incorrect pronouns or being asked inappropriate questions.
More statistics can be found here.
Pride Toronto
For many countries around the world, June is Pride month. Due to the current pandemic, many organizers are having to adapt and shift celebrations online.
With current COVID-19 restrictions in place, this year Pride Toronto is launching a virtual festival online throughout the month of June. In lieu of the traditional parade, there will be a virtual parade on June 28 at 2pm EST.
Pride Toronto Board of Directors says that "Virtual Pride is an opportunity to use technology as a platform to showcase the many talents of our diverse LGBT2Q+ community members in new and exciting ways. Through Virtual Pride, we hope to bring a sense of belonging and community to those who need it most during this difficult period."