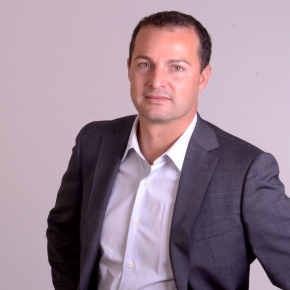 Keith Perepelkin was a stuntman working on the 20th Century Fox film Firestorm in 1996. A skydiving instructor with more than 3,000 jumps under his belt, he was tasked with jumping from a helicopter over Stawamus Chief in Squamish, B.C. to film an aerial scene. But when his parachute failed to open, he fell to his death. The coroner's report called for the establishment of industry-wide safe practice codes, and Actsafe was born in 1998.
Actsafe is a non-profit association in Vancouver with a mission of providing health and safety training and resources to British Columbia's motion picture and performing arts industries.
"(The entertainment industry) is somewhat unorthodox. The regulators write regulations and guidelines based on general hazards, high-level stuff, nothing really specific, so fall protection looks very different in the motion picture industry than it does in construction where you don't want big, yellow visible D-ring vests on your stunt actor," says Geoff Teoli, executive director.
Teoli became the executive director of Actsafe in 2013. Previously, he had worked as a location manager in the motion picture industry for studios such as Warner Bros., MGM and Sony Pictures. Safety has always been a big part of his role.
"It was the department that was the most often dealing with the safety hazards, especially those ones related to site-specific hazard assessments, such as working in abandoned buildings or filming off a rooftop on a high rise or car chases," he says.
OHS mostly exists at the grassroots level in the entertainment industry — a safety officer on a project is very rare, says Teoli. Supervisors and individual departments on a production end up taking ownership of safety themselves.
"You see a lot of creativity and ingenuity," says Teoli. "(There are) explosions, stunts, jumping off buildings, car chases and they seem to be pretty high-risk stuff and they pull them off regularly without incident."
A common issue in the industry is that the creative nature of the business can be at odds with safety. For example, sometimes workers may want to step outside permit boundaries when filming a motion picture in order to get the best possible shot.
"The camera person takes a lot of pride. They are crafts people, they're artists and they want to help make the production as great as it can be," says Teoli.
Issues most often arise when there are production changes. When filming a movie, assessments and hazard mitigation are done before the production starts, but often something will change once the camera starts rolling.
"That's where location managers or directors start to feel pressure because they have done a lot of work to get to a certain point and then they get there and for creative reasons they need to make adjustments, and sometimes those are done without the proper reassessment," says Teoli.
Most of the injuries in the industry are sprains, strains and falls. Sets are constantly being erected and taken down, moving from one location to the next, all done by hand.
"In the motion picture industry it's not uncommon for six to eight of those large semi trucks to be loaded and unloaded everyday when they're going on to a new location," says Teoli. "(The carts of equipment) weigh hundreds of pounds; they hurt when they go the wrong way or people fall off the back of a truck trying to move one around."
In live concert venues, stagehands are pushing carts, boxes of gear and stage pieces by hand across the stadium floor which leads to hand, foot and ankle injuries.
Performers also face risks when they are on stage. For example, in May, U2's guitarist The Edge fell off the stage during a concert in Vancouver. Performance spaces include all kinds of raised stages and elevation changes that create tripping and falling hazards — especially in low light conditions.
"On a sound stage or a concert hall the lights are turned down so the audience or camera can get the right effect but it makes it difficult for workers to see the edges," says Teoli.
Actsafe offers safety courses specific to the performing arts and film and television industry. Its general safety awareness course, which is mandated by some of the unions, covers topics such as rights and responsibilities, moving equipment and working outside in extreme weather. It also has a new worker orientation that covers industry-wide hazards including lighting and working on stages.
Actsafe also offers a firearm safety awareness course to teach people how to work with and around replicas.
"An entry-level person going into the props department or an assistant director who is trying to co-ordinate a shoot can better understand what to expect when working around weapons. And not just how to handle them, but what the safe distances are and why you don't point a weapon at anybody even when it's a fake," says Teoli.
Last year, Actsafe began renting automated external defibrillators (AEDs) to its members.
"Unions have members that have died on site due to cardiac arrest. And these were usually due to pre-existing conditions, however, had an AED been available in many of these cases, it might have been a better chance of survival," says Teoli.
Actsafe is hoping to create an AED system and unified training within the industry so when workers go from one job to another, the same piece of equipment will be there and they will know how to use it. The ultimate goal is for productions to start investing in the devices themselves.
"We wanted to try and normalize it in the industry," says Teoli. "Once that happens, it's like a seat belt; you feel wrong without it."
Actsafe has recently put together a task force on dancer health.
"That's going to be challenging because dancers are athletes and we don't have a lot of ability to control an artistic athlete and their performance," says Teoli. "A lot of them push themselves really hard and injuries become part of that lifestyle, but we're trying to see if there is anything we can do on the return to work side of it or educate younger dancers in the dance schools."


Photo: Geoff Teoli

This article originally appeared in the October/November 2015 issue of COS.