Commemorated every year in Canada on April 28, it remembers those killed, injured or made ill in the workplace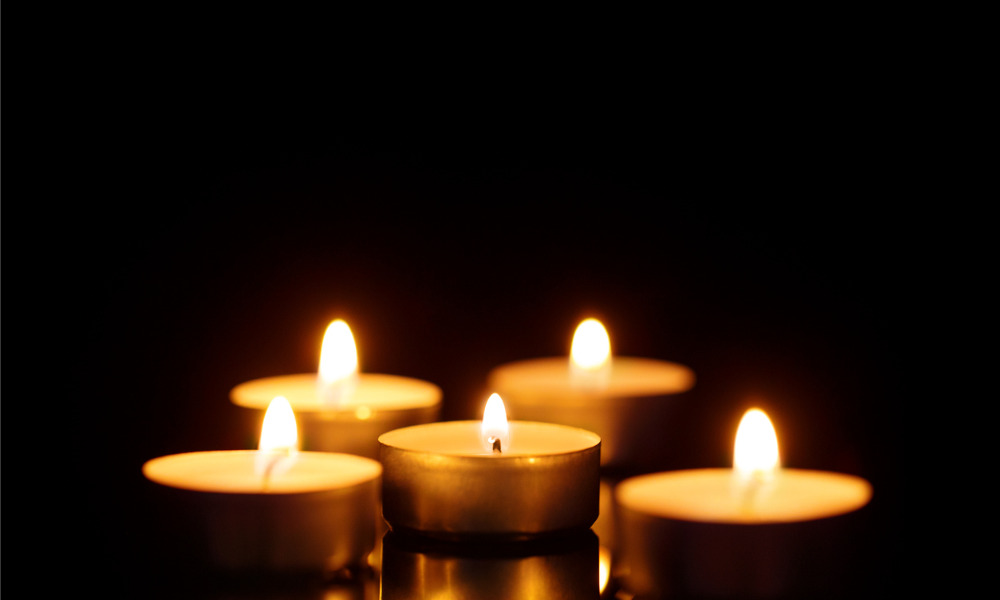 This year's National Day of Mourning, also known as Workers' Memorial Day, will be slightly different from other years so as to respect the current stay-at-home orders in place in each province.
The Canadian Centre for Occupational Health and Safety (CCOHS) recommends that instead of the usual observances, those wishing to mark the event should hold a virtual event or pause at 11am for a moment of silence. Organizations and public institutions are also encouraged to lower flags to half-mast, this notably is the case each year with all Canadian flags being flown at half-mast on federal government buildings.
Some communities, such as those in the Waterloo region, are also using the day to commemorate the work being done by essential and frontline staff during this current pandemic, reports TheRecord. The Association for Workplace Tragedy Family Support, commonly known as Threads of Life, has a comprehensive list of provincial resources listing events and ceremonies taking place around the country.
Workers' Memorial Day is an important event, started to commemorate workers' lives lost in the workplace, but also to serve as a reminder to prevent further illnesses, injuries or fatalities and improve health and safety in the workplace.
In 2018, there were 1027 workplace fatalities recorded in Canada, according to recent statistics from the Association of Workers' Compensation Boards of Canada (AWCBC) – an increase of 76 from the previous year.
The event has been officially recognized as a national observance in Canada since 1991. Workers' Memorial Day is additionally celebrated in many other countries around the world. Those taking part are encouraged to show their support on social media by sharing posts with the hashtag #dayofmourning.