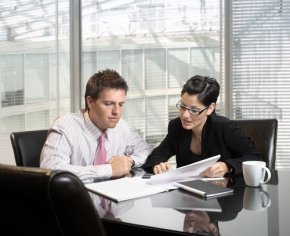 Trends toward corporate social responsibility is creeping into the health, safety and environment realm as SH&E professionals are increasingly being brought into
corporate social responsibility-related initiatives.
Speakers at the ASSE conference in Chicago says it's an opportunity these professionals should take.
CHICAGO — Health, safety and environment professionals are increasingly being tasked with
corporate social responsibility-related initiatives,
and corporate social responsibility experts suggest they need to take this as an opportunity to expand their role and influence within their organization.
In the session —
Corporate Social Responsibility: How can you add value as SH&E professional?
— at the
American Society of Safety Engineers (ASSE) Professional Development Conference and Expo
, speakers gave attendees an overview of the increasing trend towards corporate social responsibility (CSR) and what role they believe safety, health and environment professionals will play in this phenomenon.
"Something EHS professionals should think about is where our business is relative to the supply chain," noted Fay Feeney of Envision Strategic Group, a corporate consultancy based in Hermosa Beach, Calif. "How do you leverage your position as an industry leader and key market influencers to accelerate adoption of sustainability approaches and solutions?"
The Global Reporting Initiative (GRI), for instance, looks at the environment, social and governance performance of organizations and companies looking to evaluate possible business relationship with another organization will be looking at the GRI ratings, Feeney explained, saying the GRI offers a simplified system to indicate a companies CSR performance.
According to James Boretti, another speaker at the session and CEO and president of Boretti Inc., an integrated safety solutions firm in Visalia, Calif., safety is an important element of measurement within the GRI.
Boretti urged SH&E professionals to "develop methods that integrate safety performance with business productivity" as an opportunity they can pursue to expand their role in the CSR realm.
With the SH&E professional's technical expertise, they are also being asked to interact more directly with other department's within the organization, like sales and marketing, shipping, and the executive, in order to satisfy CSR reporting requirements.
"Working with other departments, we have to place ourselves in the centre of this because if we don't, other people will take that place," Boretti said about the opportunity for SH&E professionals to offer value in CSR initiatives.
The ASSE conference is taking place at this city from June 12 to 15, at the McCormick Place Convention Centre. This year's event features over 250 education sessions and close to 500 exhibitors.