'Child care is critical to restarting the economy as more parents, especially mothers, return to work'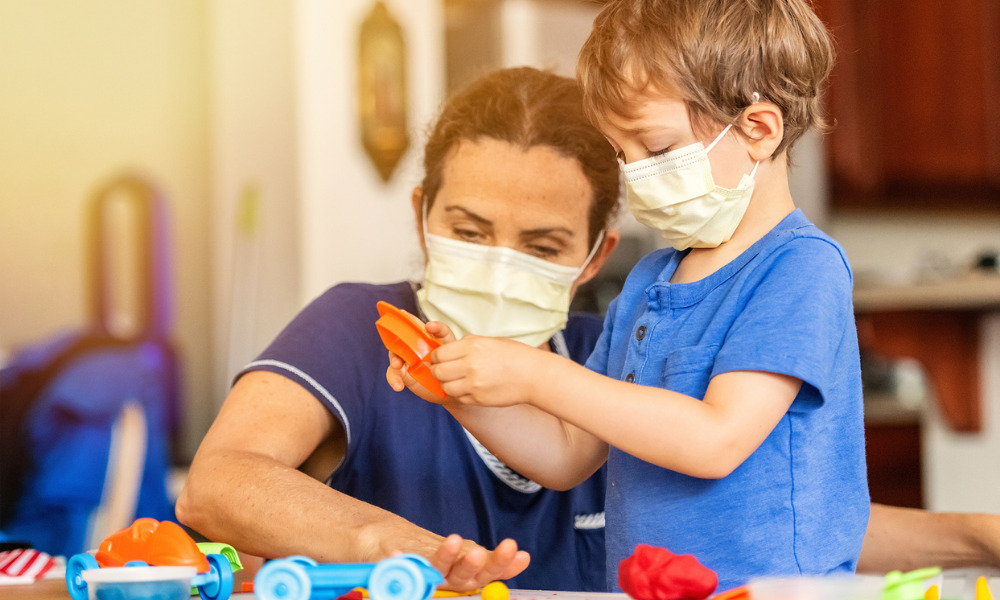 Ontario is improving workers' access to child care.
The government has announced regulatory amendments that support working families and improve the child care and early years sector and advance the province's dual priorities of accessibility and affordability for parents.
"The changes we are announcing today are important as they will help ensure working parents can return to the workforce as we make progress containing the pandemic," said Stephen Lecce, minister of education. "We are making child care more affordable for parents, improving safety for children, and reducing red tape for child care operators. Our government appreciates the challenges families are facing these days and we are committed to doing everything we can to reduce their burden."
This follows a recent extension of emergency child care services to essential workers in the province amid the pandemic.
The new rules exempt certain authorized recreational providers from their three-hour operating limit.
They also require licensed child care settings to support contact tracing by local public health, impose new requirements for home-based child care and update the rules on safe storage of potentially poisonous and hazardous items.
The regulatory amendments remove redundant and unnecessary requirements for all providers, including duplicate requirements related to the collection of children's emergency contact information, and the rule requiring licensees to seek ministry approval for children 44 months and up to bring their own meals from home. The new rules will take effect March 8, 2021.
"Child care is critical to restarting the economy as more parents, especially mothers, return to work. We know women took on additional care giving responsibilities throughout the pandemic. Our government is determined not to leave women behind. These changes are a step in the right direction and will have a positive impact to get more women into the workforce," said Jill Dunlop, associate minister of children and women's issues.
'Meaningful changes'
Stakeholders welcomed the development.
"The Home Child Care Association of Ontario (HCCAO) strongly supports the government's reforms because they will cut unnecessary red tape for Home Child Care Agencies and Providers without impacting the health, safety or quality of the care provided," said Kim Hiscott, co-chair, HCCAO. "The Home Child Care Association thanks the government for listening and introducing meaningful changes that will help us focus on what we do best: providing excellent, flexible and affordable home child care for children and families in communities throughout Ontario."
"Ontario YMCAs would like to applaud the exceptional commitment and resilience of our child care professionals throughout COVID. We are encouraged by the regulatory changes presented today that improve the health and safety of the children and staff in our essential child care programs," said Linda Cottes, YMCA of Greater Toronto Chair, YMCA Ontario Advisory Group. "Never before has the need for health and safety been so critical. These improvements, coupled with efforts to reduce administrative burden, will allow our child care teams to focus on what's most important - delivering high-quality early childhood education to all of the children, families and communities we serve."
In December 2020, YWCA Toronto launched a new app that promotes gender equity in the information technology and skilled trades sectors.
Of the approximately $4.5 billion spent on the delivery of child care in Ontario, about 2.5 per cent is funded by the federal government and the remainder by the province, municipalities and parents, according to the government.