COVID has placed a huge strain on healthcare services, poised to transform how healthcare is delivered in the province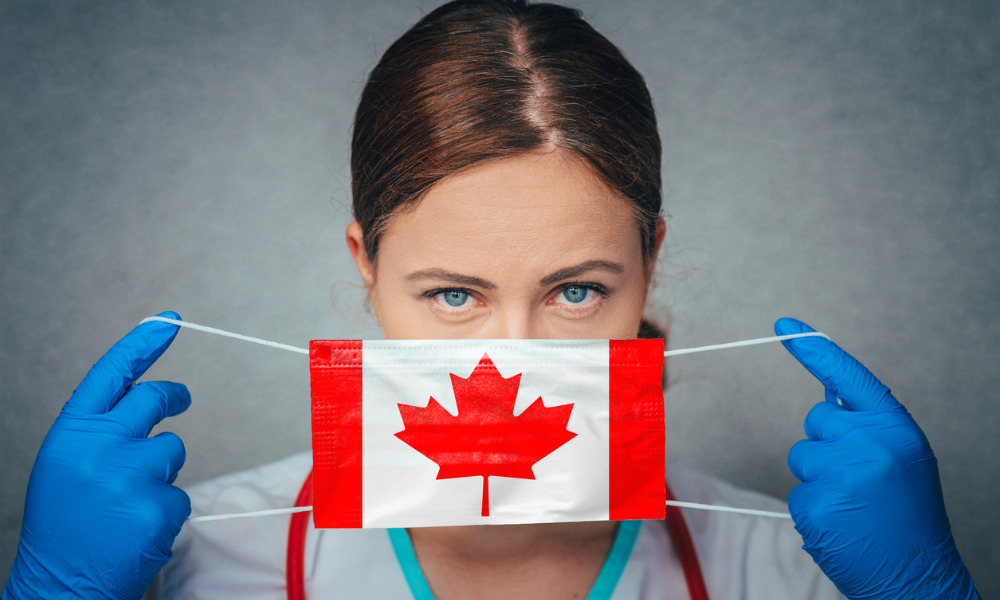 The Ontario Medical Association (OMA) is inviting residents of the province to have a say in the future of healthcare and has launched a survey at Betterhealthcare.ca to help create recommendations to improve healthcare services across Ontario.
In the meantime, doctors in each region have been meeting to discuss changes needed to address issues in the system.
"Over the past 18 months, we have seen a complete upheaval in our healthcare system as a result of COVID […] all of my colleagues – I represent 43,000 physicians across the province – have had a significant change in the way they practice and the way in which they care for their patients," says Dr. Adam Kassam, President of the OMA.
"We also know that the patient experience and patient care that has been delivered has also been modified in many ways, whether that's through virtual care or through changes in the ways in which healthcare has had to reorganize when in hospitals and in clinics to get the job done."
He says that the goal behind the survey is simple, it's about having the public tell the OMA about what they feel should be the priorities for the healthcare system moving forward. This, says Dr. Kassam, presents an opportunity for significant transformation in Ontario's healthcare system.
The survey is currently live and will be for the next few months.
"We want as many people as possible to fill out the survey so that we can really capture as many voices as possible to make those recommendations as representative as possible," says Dr. Kassam.
COVID
"[The pandemic] has provided a very unique opportunity and experience for healthcare providers across the province […] we know the legacy of COVID will be felt for years to come and we have a role to play for the future of healthcare in our province," says Dr. Kassam.
He says that they are at a tipping point, and that the response will be built around four key factors:
Prevention: "Which is what we're doing in terms of vaccinating our public and trying to prevent disease," says Dr. Kassam.
Intervention, which means that if you get sick or need to see a doctor or get care at a hospital then they are able to take care of those needs.
Rehabilitation: "That's the area of work that I do in my clinic practice, we help with recovery after illness, injury or trauma," says Dr. Kassam.
Transformation, which is the last step after prevention, intervention and rehabilitation.
COVID has had a huge impact on the healthcare sector.
"Healthcare has been transformed in so many different ways," says Dr. Kassam.
He mentions that a number of procedures had to be delayed due to increased demand placed on the system by COVID.
Indeed, there is a backlog of surgeries and diagnostic procedures which the government's Financial Accountability Office says will cost $1.3 billion and take around 3 and a half years to clear – with a pandemic deficit of around 15.9 million missed patient services.
"We also see a rise in things like mental health crises and access to things like mental health care and other primary care services. And so the entire system has been under a significant stress over the past 18 months," says Dr. Kassam.
One solution has been the rise in virtual care, which has been able to absorb some of that need.
"Right now we are at a point where we have to figure out a way in which virtual care is not only appropriate, but what is sustainable and is effective," says Dr. Kassam.
Post-pandemic
As mentioned before, the backlog of diagnostic surgical procedures and other healthcare services is a huge concern.
Dr. Kassam says that the province needs to find a way to move forward and figure out a way to get through the backlog, because smaller problems that could have potentially been addressed early on may grow to become bigger problems for patients.
Around 8,400 Ontarians have died during the pandemic, including 3,900 seniors in long-term care.
"We have to think about how we deal with a growing aging population," says Dr. Kassam. "What we saw in the pandemic, at least over the part 18 months, is the need to strengthen, bolster and improve homecare and long-term care […] What are the strategies that we need to put in place now to ensure that the system is robust and able to take of people?"
But we need to deal with the pandemic first.
"We're still not out of this pandemic, as much as we are doing incredible work on the vaccination front and people getting doses in arms. We have to remind ourselves that the majority of the world is not vaccinated, says Dr. Kassam.
And until that happens, we're going to be in a COVID era for some time. The rise of variants, for example, around the world needs to remind us to be continually vigilant against this disease."