Underwires, poor fit can cause additional risk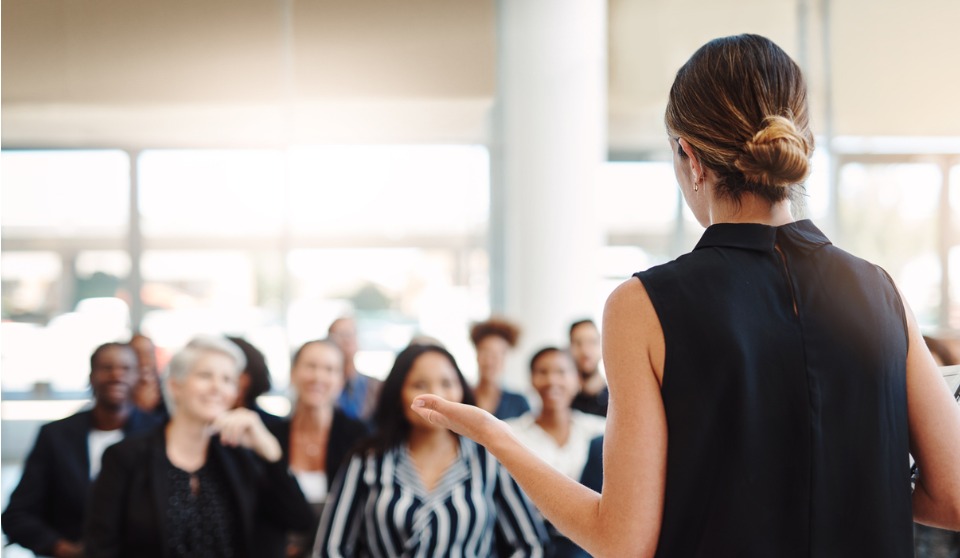 When a female safety professional goes from her office to a site visit, she may have a few more considerations than her male counterparts.
"As women, we do wear bras, and this is not something men are going to think about and that underwire could become a risk and a hazard," said Lee-Anne Lyon-Bartley, vice-president of health and safety at Dexterra in Mississauga, Ont. "So, you need to make sure that you're not wearing undergarments that have underwires because it does add an additional risk if you have to wear fire-rated clothing."
This important conversation came up at a recent networking event hosted by the Women in Occupational Health and Safety Society (WOHSS) in Toronto on Nov. 27. Participants received professional headshots and had their resumés and LinkedIn profiles reviewed by HR experts. The society signed strategic partnership agreements with the Board of Canadian Registered Safety Professionals and Threads of Life.
Along with underwires and FR clothing, participants also discussed the challenges of finding personal protective equipment (PPE) that fits women properly because the majority of PPE is designed to fit a standard man's body.
"We want to have personal protective equipment that is going to fit because it makes all the difference in your comfort level when you're working," said Lyon-Bartley, who is also a director at WOHSS. "If you're uncomfortable in the PPE, it will affect your work productivity. You're not going to have the same output because you are constantly having to shift or are constantly being annoyed by the PPE."
It's important for PPE manufacturers to understand that not everyone is built the same — some men will be short and slim and will require appropriate attire, too — and there are gender differences.
"It's called personal protective equipment — the first word is personal — and we've got to remember it's got to fit the person," said Lyon-Bartley. "For example, women have hips and we want clothing that is going to fit us and not be so vertical. We want clothing that is going to be able to conform to our shape."
It's worth noting that the PPE offerings have improved over time and are finally moving away from pink safety boots and hard hats.
"It's great because it's not like we women need that to single us out even more," said Lyon-Bartley.
Another consideration is the fact that when a worker is pregnant, she may need other types of PPE to accommodate her changing body, such as larger coveralls or shoes in a bigger size.
NETWORKING
Events like this create a great opportunity for female safety professionals to get to know each other and offer support. One of the participants was new to Canada — but not new to the safety profession — and she was able to make several connections.
"She was from Brazil and was a seasoned safety professional, but she was just not sure how to navigate health and safety in Canada and how to get started. She realises because she doesn't have Canadian health and safety experience, it's a barrier. She came to the event and she was able to connect with like-minded individuals who could help her in her journey," said Lyon-Bartley.
Some women may simply feel more comfortable surrounded by other women, and it's important to give them the chance to openly share their stories and discuss their struggles.
"Just the same as men might feel more comfortable in certain circles amongst themselves, it's the same thing for us. We just might feel more comfortable among other female safety professionals and be able to have different conversations than we would in a wider group that is mixed gender," said Lyon-Bartley. "That's really why the society exists."