CSA Group Senior Director on how the organization has successfully handled the pandemic so far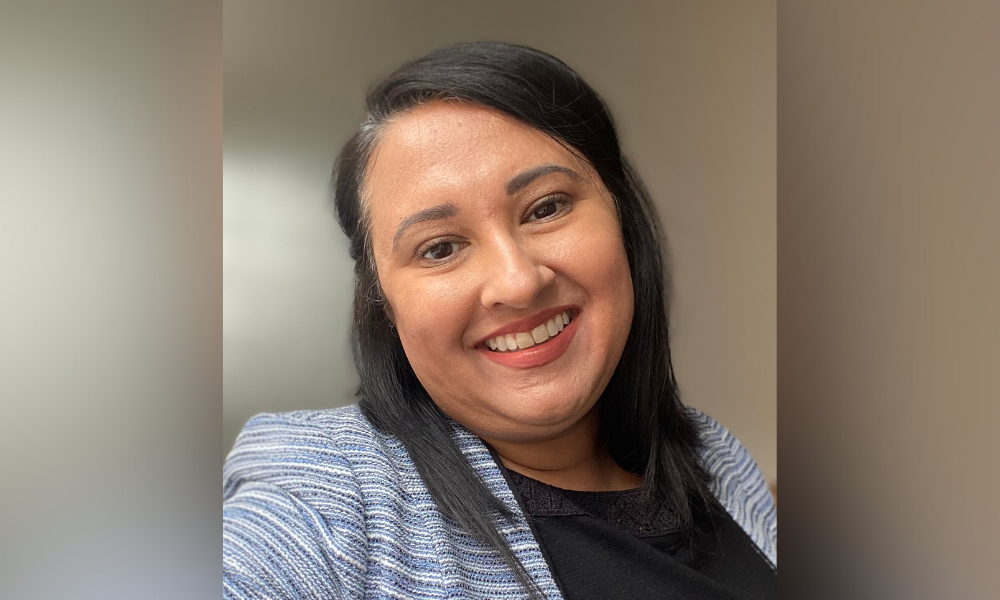 This feature is the fourth installment in our Return to Work series. Over the last few weeks, COS has been speaking with safety pros from all industries to help businesses and organizations come up with the best strategy for bringing employees safely and healthily back to the workplace.
As we slowly creep towards September, more and more organizations are focused on bringing employees back to work. Though some companies are shifting to full-time telework, many others will still be concerned about how to conciliate business needs with keeping employees safe.
For international organizations – or businesses in multiple locations – this can be a bit tricky, with safety professionals having to juggle different sets of guidelines and mandates.
CSA Group is a global organization with employees in 14 different countries and 34 locations.
As a standards organization, they know and thing or two about how to ensure employee health and safety.
READ MORE: Return to Work: How to successfully implement a hybrid work model
"We have the advantage of being a standards development organization […] so we've been able to understand how to help the Canadian market manage the pandemic, but we've also been able to leverage standards like our psychological health and safety standard and look at how the pandemic is impacting our workforce from a mental health and wellness perspective," says Manisha Mistry, Senior Director, Health, Safety, Security, Environment (HSSE) and Change Management at CSA Group.
To ensure that employees across all jurisdictions were as healthy and safe as possible, Mistry says that CSA Group took a teamed approach:
"We came together as a global team to tackle the pandemic as a global issue and then take it down to a regional and local level […] We make sure that we're very consistent as we manage the pandemic across the organization."
At the beginning of the pandemic, CSA Group established a global COVID-19 taskforce.
"The approach has helped us be consistent because it allows us to understand what all of the regions are dealing with […] understanding what has worked and what we should anticipate," says Mistry.
Like many organizations, CSA Group has taken a data-driven approach, meaning that it is looking at case trends, vaccination rates, hospitalization rates, government guidelines and regulations. They've remained flexible and prepared to ramp recovery plans up or down in response to local case trends.
READ MORE: Return to Work: Are video interviews a safe way forward?
"We're also very mindful of the experience the employees are facing," says Mistry. "Making blanket decisions based on data isn't enough. For every decision made, we've considered what's best for our organization and employees, with our safety-first culture top of mind."
With the majority of its workforce going virtual for the time being, CSA Group has been keen to maintain effective lines of communication with its employees; to foster those relationships that are typically built in the office, workers have been encouraged to tell (relevant) stories and share experiences such as their first vaccination or their first trip back to the office.
For organizations that may still be struggling to build an effective safety culture amid COVID-19 – especially international organizations – Mistry says that there are three key things to consider.
Firstly, she says to "take a systematic approach and treat [COVID-19] like any other hazard in your workplace." While COVID-19 itself is a novelty, look to the number of systems already in place that should be – at least partially – able to help employers cope with pandemic hazards. Because of CSA Group's ISO standard 45001 certification, they were ready from the start of the pandemic to assess risks, apply controls, and take a layered approach to implementing corrective measures, which have ranged anywhere from return-to-site protocols to establishing work bubbles.
READ MORE: Return to Work: Why employers must ensure high air quality
Secondly, "apply hierarchy of controls to create a safe work environment," says Mistry. This applies whether you are keeping your workforce teleworking or bringing them back on-site (or settling for a hybrid work model). For employees on-site that means leveraging a variety of controls including engineering, administrative and appropriate personal protective equipment
Lastly, one of the most important things is "being open and transparent."
Mistry says that it is essential to be clear with your employees that there is uncertainty, but also to remind them about how they can continue to maintain communication and stay connected with their manager and team members.
Says Mistry: "It's understanding all the tools in your toolbox and deploying them where it makes sense."