Experts in the sector weigh in on the importance of tech in OHS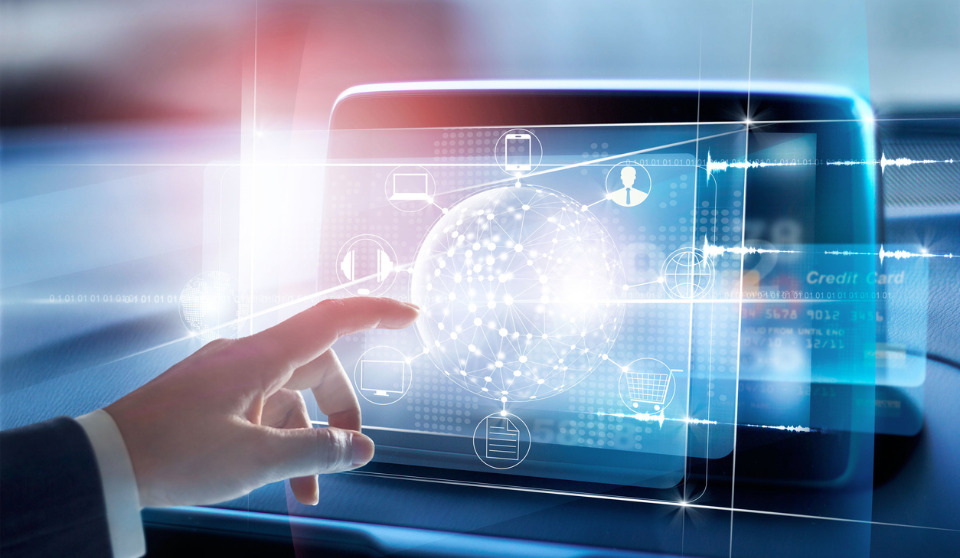 The speakers:
Sean Baldry [SB] is a product marketing manager supporting Cority's Health and Safety solutions. He has worked for nearly 20 years in occupational health and safety with leading global corporations servicing the construction, mining, automotive and manufacturing sectors. During his career, he has worked at operational and executive levels, assisting teams to build effective systems and safety cultures that drive organizational excellence. Before joining Cority, Sean was the director of Health and Safety with LafargeHolcim's Eastern Canada division. Baldry is a Canadian Registered Safety Professional (CRSP).
Adrian Bartha [AB] is the founder of eCompliance and president of the North American arm of Alcumus. Previously, Bartha was an investment professional for a $5-billion private equity firm investing in energy and infrastructure projects across North America and a management consultant with McKinsey & Company in the United States serving Fortune 500 companies and government leaders.
Victoria DeBoon [VD] is the director of sales at SAP Concur Canada and helps organizations gain more control over their travel expense and accounts payable spend. She is an experienced SAS leader with proven results in accelerating business growth. DeBoon has more than 10 years of experience in the industry. She holds a Bachelor of General Studies (BGS) degree focused in Business from Simon Fraser University. DeBoon was previously director of technology services at Robert Half Technology.
Rahil Hasan [RH] is product marketing leader for Honeywell's personal protective equipment business. He has more than 15 years of experience with multi-national manufacturing for Fortune 500 corporations. Hasan is responsible for marketing in the following: P&L ownership, sales strategy, strategic planning, marketing, value pricing, new product launches, marketing campaigns and demand generation.
The roundtable:
[COS] How has COVID-19 impacted tech developments in the OHS sector?
[RH] "It's a significant impact; now, PPE has become a household topic. Before COVID, PPE was maybe not as widely known or appreciated. The visibility of PPE has become significantly different. And it's a concern not only for traditional workers, construction sites and manufacturing facilities but it's a major concern for workers who are returning to public spaces.
"The typical user of PPE has significantly increased to all of us in one way, shape or form, whereas before it was a very limited to people in a mine or in a construction site or in a very industrial solution. Honeywell has had to rapidly adapt and pivot. I don't think we've seen a market change as rapidly as we have with the onset of COVID. We've launched several new products and, quite frankly, in record timing! For example, we have options that meet health-care needs and health care has very different standards and certifications than what we would typically consider industrial PPE. With COVID, we have had to think a little bit more about respiratory protection and hand protection."
[AB] "It's impacted how tech is being developed and applied but also adopted in OHS in general. I think, on one hand, tech as a whole has seen huge investments in the last few years, and through the pandemic, I think it's only accelerated that. Because most people are adopting technology even faster than they were before and that's fuelling a lot of investment and, consequently, some great innovations in tech and OHS is probably no exception to that."
[VD] "COVID-19 has been an accelerator for digital transformation as companies needed to adopt digital tools quickly to maintain operations and enable remote work. This has spurred new innovations and developments. We're seeing many companies evaluate their processes and adapt to support employees. Corporate travel in particular is an example of that. There is an increased desire from employees for a touchless travel experience to ease their health and safety concerns. From bookings to luggage drop-offs, employees want to minimize contact. This can easily be achieved with technology already in our hands — mobile phones."
[SB] "COVID-19 has certainly shifted perspectives on workplace health and safety in ways, and at rates we hadn't anticipated even a few short months ago. Interestingly, many organizations are seeing, perhaps for the first time, a real tangible connection between their ability to manage risk and their long-term viability.
"And we've noticed that this new perspective has certainly shifted organizational behaviour with respect to technology investment. We've seen growing interest and investment from organizations, across industry sectors, in technology to support pandemic management and business continuity. Specifically, interest in technology to support returning furloughed employees to work has really driven the environmental, health, safety and quality (EHSQ) management software market over the past few months and likely disrupted prior product development plans of many EHSQ software vendors."
[AB] "I think the other side of it is the adoption rates of tech are improving because most organizations need to find consistent ways of rolling out processes and systems and initiatives in their company in a way that they couldn't before. A lot of folks in many industries have to be on the same page, and they don't have the advantage of being physically together all the time. It's forcing the organization to drive consistency in what they're doing. And that usually means higher adoption or high adoption rates of technologies. And, sometimes, there's just new problems to solve. In today's environment, with the pandemic, we're working in those new problems."
[COS] How could the OHS sector benefit from better tech solutions?
[SB] "COVID-19 has triggered a fundamental and, I believe, irreversible reordering of the workplace. Whenever the pandemic comes under control, I don't think we'll see businesses revert to the 'old way' of doing things. COVID-19 has, in many ways, revealed weaknesses in business continuity planning in many organizations and has thrust the idea of organizational resilience to the forefront. To that end, businesses are and will remain open to how technology could help them create more resilient processes that will be able to flex under the strain of another large-scale crisis, without resulting in significant damage from which they won't be able to recover."
[AB] "There's always going to be innovations in technology. Historically, larger organizations had more of the financial wherewithal and management to experiment and try out technology and roll it out. That could be hardware technology, for example. Smaller companies would historically have a more difficult time. They couldn't take the risk because they didn't have the financial wherewithal for it or they just didn't have the people and the time and attention to try something new.
"Whereas now, I think a lot of smaller and medium-sized organizations are able to adopt and experiment with emerging tech in a way that was very different than before. And I think that it's probably because there's more tech that's more accessible to most organizations of different sizes than there was before. It's not just for the big companies. It's democratizing the technology a little bit more; it's giving some of the small and medium-sized companies a little bit of an edge if they do want to adopt it, if they do turn it into to a competitive advantage. So, I think that's a very, very good trend for most businesses out there, especially in hazardous industries or high-risk industries."
[RH] "I think we are seeing more adoption of new technology, such as smarter ways of communicating. We have an offering of smart hearing products where you can filter out noise and communicate more effectively. These types of solutions are going to become even more prevalent. The other thing is, as we're getting back to work or getting back to school or getting back to public spaces, having the right solutions is going to allow us to be productive again as an economy, as a workforce and as a society.
"We do see more and more key technology — what we would call smart technology: remote monitoring or the ability to fit test. I think that's going to appeal a lot more to safety managers than it ever has before in the new normal. I do see technology being adopted and used more intelligently; it's really around managing risk and operational effectiveness in the new normal."
[VD] "Canadians increasingly want to be able to work from anywhere, which requires companies to adopt better technology to enable a digital workforce. Health and safety are at the forefront of everyone's minds, and companies face more pressure than ever to ensure the safety of their employees.
"When it comes to travel, tech innovations can make it easier for leaders and HR teams to keep travelling employees safe. Duty of care is one of the most important drivers of travel policy changes. It's imperative that businesses implement and enforce policies that ensure traveller safety, health and security. Digital tools enable companies to quickly locate and communicate with employees in the event of an emergency no matter where they are or how they booked their travel — even when travel plans change."
[SB] "With many businesses having shifted successfully to remote working arrangement and 'virtual' workplaces, technology will play a greater role in maintaining connections between remote workers to sustain morale and overcome feelings of social isolation. And there will continue to be growing interest in the years ahead for technology options to drive employee engagement. The shift toward more virtual workplaces will also shift the common risk profiles of many businesses in the coming years.
"The pandemic has certainly raised our social consciousness on mental health and wellness issues, with reported rises in anxiety, depression, stress and substance use in many areas. So whether businesses are planning a full-scale return to work following COVID-19 or shifting toward virtual environments, they need to be aware that mental health needs will not be going away and additional resources will be required to support employees and limit health-related absenteeism, health-care spending and impacts of productivity."
[COS] What tech trends will we be seeing for 2021?
[VD] "As remote work continues to be prevalent, we'll see more tech innovations that allow for greater communication, safety and connectivity. Technology will be deployed in creative ways to facilitate corporate meetings and conferences safely. From health screenings to digital check-ins, there will be a touchless experience brought forward.
"Workplace technology and automation adoption will increase as companies are starting to see the benefits of digitizing traditional processes. For many years, we have advocated for digital tools to drive efficiencies and enable employees to focus on more strategic work. Many organizations that have adapted over the last six months are realizing this and seeing the benefit it can bring, along with those who adopted digital solutions early on. We'll continue to see greater adoption of automated technology and cloud services."
[RH] "There's several trends that I think we're going to continue to see. More and more industries are going to look at Honeywell and PPE manufacturers like us for solutions, guidance and best practices in this environment. Whether it's health care or warehousing, we are seeing even more focus on safety gear that's going to be easy to use, ergonomic and comfortable. If it's not comfortable to wear, then users don't want to wear it.
"We'll also see technologies that reduce or prevent the presence of bacterial contaminants. Now, it's going to be about what types of material, what types of coatings, what types of technologies really prevent bacteria and contaminants from sticking around on a surface.
"I do think overall health and wellness is going to be a key trend, too, because things that keep the worker on the job site and productive are going to be key to economic growth."
[SB] "With the increased focus on health and wellness triggered by the pandemic, it's likely that interest in wearables and internet of things (IoT) devices will only continue to grow. Wearables are also being explored to support contact tracing, where a user would receive an alert when in proximity to someone who has tested positive for COVID-19. Moreover, technology firms are currently exploring linking personal health data captured via wearables with clinical symptomology that could create early warning signs of potential infection, driving other workflows."
[AB] "With all the innovations and all the tech, there is the risk of tech overload and confusion. And a lot of organizations, on one hand, they want to try new things that work and make their organizations more effective and lower risk. On the other hand, there's the struggling with 'how do I keep this simple for our team?' So, rather than just trying to adopt everything, most organizations are more willing to abandon new tech if it doesn't work for them. I think this forces more companies to talk with each other about what is working for them and share their experiences a little bit more openly. I think increasingly they realize that the competitive edge with tech is more than how you execute with it rather than just whether you have it or not.
"It might be in 2022, but the introduction of 5G networks will unleash a lot of potential of what can be done because suddenly, for the most part. There will be no bandwidth limitations at all in most areas. And I think you'll see not just an increased adoption of existing tech but you'll probably see some new things out there that can exist in a world where you don't have any limitations on bandwidth for the internet."
[SB] "Organizations are collecting more EHSQ and non-EHSQ data now than at any point in recorded history. And that volume and velocity of data is virtually impossible to assimilate, aggregate and analyze with manual human analysis fast enough to create the insights businesses need to respond to today's threats. As a result, businesses will need to rely even further on advanced business intelligence and analytics tools, including machine learning and AI, to help them efficiently transform their data into insights to drive reliable risk management.
"Augmented reality (AR) has shown promise in helping to support cross-training programs. As systems are becoming increasingly complex, social distancing practices [are] reducing peer-to-peer cross training and older employees exiting the workplace, AR will provide further opportunity for workers to learn how to conduct work safely through augmented imagery, video and real-time connections to remote experts. AR tools also offer enhanced flexibility for hazard identification, with the ability to use physical markers and real-time proximity warnings to help identify hazards when moving through an area, so the user can take the appropriate action."
[RH] "I think that this has been the most rapidly changing market space we've seen in a generation, if not several. We'll probably see more regulations also come into play over time. Of course, we aren't excited by the pandemic but excited that we can work on trying to address a major public health concern."
[AB] "I also think that as this tech gets more rolled out and adopted, the good tech companies will take that feedback and continue to innovate their products. I think a lot of these products are still, quite truthfully, in their infancy; they still have a lot of time to be refined. But that means that the best is probably yet to come."
This article originally appeared in the Nov/Dec 2020 issue of COS.