CSE's three individual winners on the challenges of 2020 and the future of OHS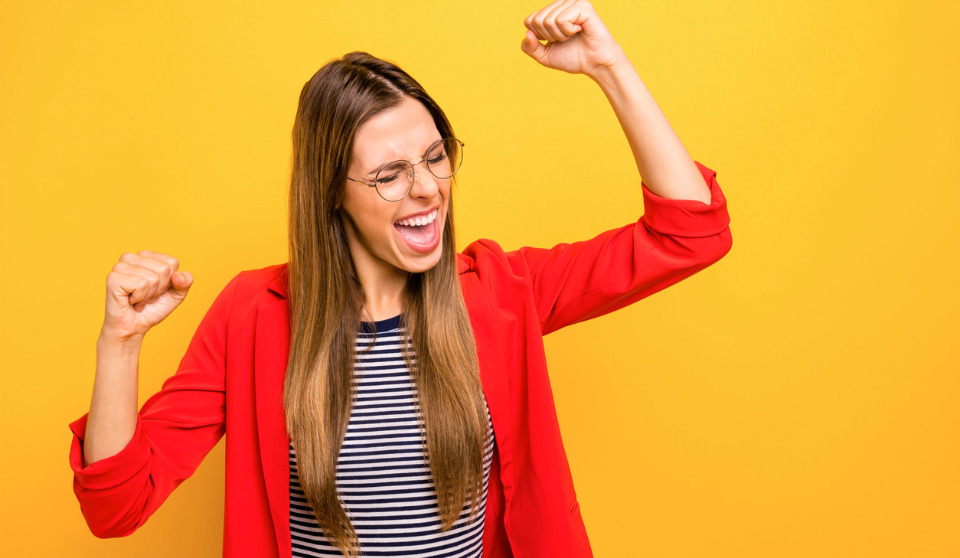 For this issue, COS spoke with the 2020 individual winners of Canada's Safest Employers Awards: Erika Harris, EHS & Responsible Care specialist, BASF Canada, Rising Star of the Year; Phil Verster, president and CEO of Metrolinx, CEO of the Year; and Erin Oliver, vice president of health, safety and sustainability at Modern Niagara Group, Safety Leader of the Year.
Our three recipients were incredibly insightful and more than happy to discuss pressing matters in the OHS sector.
This year, the CSE Awards went virtual. As part of our revamped event, we put together a series of panels featuring a number of our finalists. These panels were a great way for our nominees to bounce ideas off each other; they were also a wonderful learning experience for our attendees. We spoke with our three winners, fresh off their well-deserved wins, about what they learned on the day and what the future looks like for safety professionals (hint: it's looking pretty great).
The panels covered some of the hot button issues in the OHS sector. The CSE Awards recompense the best and brightest in a number of industries, so there was certainly quite a bit of ground to cover.
Chemical safety, beyond WHMIS compliance
Harris, who participated in our panel on chemical safety, said: "I think one of the biggest takeaways from the Chemical Safety [panel] that I participated in with Luca [Romano], Paul [Fewer] and Shannon [Watt] was that there's really so much more to consider in chemical safety than just WHMIS compliance."
She says one of the key points brought up during the panel was the importance of a strong preventative maintenance program. "When you're working with chemicals, you want to make sure that your equipment is always in the condition it needs to be in," says Harris. "And you want to be preventative with that because, once there is a breakdown, then it's too late; you've had an incident."
As well as applying controls, says Harris, it's very important to mitigate risks according to the hierarchy of control. Another key point raised by Romano during the panel was the importance of medical surveillance and fit testing for at-risk employees.
"It's one thing that [workers] read the SDS and know how to protect themselves in the workplace, but also surveillance programs are in place to ensure that they're not being exposed and that the controls that we put in place are effective," says Harris.
She says that really goes hand in hand with training and knowing how to properly use equipment.
The power of collaboration
Our winners say that this pandemic has increased collaboration between organizations, a bright spot despite COVID-19.
"As a member of the Chemistry Industry Association of Canada (CIAC), we have several safety communities that exist that all focus on different things. But we were all able to meet virtually throughout the pandemic," says Harris. "And we were able to share best practices, lessons learned, share contacts for services that we were having a difficulty procuring. So that really helped us, as well as making sure that we're all implementing those best practices and continuing to improve the sharing of critical supplies and PPE."
Oliver, who was on a number of panels during the virtual event, concurs and says that, with COVID, what she has seen is "companies that would normally compete with one another… willing to expose their vulnerabilities. We haven't seen this kind of sharing and bartering of goodwill in a very, very long time."
"What I heard consistently across all of the panels, which was really heartwarming, was the amount that safety professionals work with one another irrelevant of competitive differences," says Oliver. "They reached out to one another, and they had a great deal of respect for one another and what they've accomplished."
It was a sign of both ingenuity and innovation, says Oliver.
"Specifically, what I heard was the value of the network, but also the willingness to try and find a bridge where none existed, especially with COVID. These people recognize that, this being such a unique event, they couldn't rely solely on their historical knowledge. And they were willing to find creative ways to collaborate and create safety," says Oliver.
"You'd be paralyzed from protecting people if you depended on the rules, because this is an event for which no rules exist," she says. "To innovate safely, you can't look backwards, you have to look forwards. And the panelists all had that that vision of looking forward, which was really, really inspiring."
Challenges facing the construction sector
"The biggest challenge for the construction industry and for organizations and companies that do construction for us is a degree of complacency with regard to unmanaged risks. I see too many unmanaged risks on worksites: risky work situations, risky practical situations," says Verster.
"The next challenge for us would be to get more safety risk assessments and the practice of safety risk assessments in the workplace and set and managing those risks. That has to be the next big area of focus." This, says Verster, is not only a challenge in 2020 but a challenge going into 2021 as well.
"If you teach someone how to do something safe, you also have to help them to believe in why it's important to do it that way. Just knowing what to do doesn't help. It's a start, but you've got to get people to believe that it's the right thing to do," says Verster.
Building safety leadership and culture
Our three winners shared their views on what safety culture means to them and how to build effective safety leadership. "People sometimes talk about culture in a very abstract way. For me, culture is something you do from day one," says Verster.
He says that you need to fill your organization with people who are passionate and excited about safety, so that people feel that they are accountable for it, for their own safety and also the safety of their colleagues.
"Safety culture to me is really about similar values and perceptions around health and safety, which are shared by everyone within an organization, irrespective of their position," says Harris. "Safety culture is also where leaders demonstrate commitment… by being supportive and also present, to collaborate with workers to identify and control exposures proactively and then, additionally, to strive for continuous improvement in the areas of environment, health and safety."
"When I think of safety and when I think of where safety fits in, everything we do out there has got to be something that is in people's frame of reference; it must be in their behaviours," says Verster.
He says a big aspect of safety for him is not only behavioural and cultural but also practical and technical.
"Technical safety is how do people technically do the work? How do they engage with others in a technical way to be safe, and that is whether it's training in manual handling, manual materials handling, how you pick something heavy up, how you move it. There are technical aspects [into] which we put a lot of effort," says Verster.
Practical safety is not something that must be overly complicated, he says. It's not something that you must set out to do or set out on the agenda immediately. It should be really simple and practical. The last building brick, says Verster, is that behavioural and cultural aspect.
Verster says he starts every meeting by inviting people to recall a safety moment. This could be something at home or at work. This makes safety the conversation point and a point of reference when colleagues deal with each other.
When you have those three building blocks, says Verster, safety becomes part of your culture and your organization behaves differently. There's a halo effect, he says. "When you have safety awareness in your organization, one of the halo effect benefits you get is that people are tuned in to things and they respond to things and they act quicker on things.… It's easier to work with people when they're all starting from the same understanding."
Oliver shares a similar sentiment. "I think safety culture is about the human capital.… Business at its roots must have a level of respect and nurturing for the human capital to be successful."
It is important to understand the passions of the people with whom we work, says Oliver. If you don't understand the passion, she says, then they're not going to listen to you. This boils down to humanistic qualities such as trust, respect and integrity. "Those are the underpinnings of safety culture."
People tend to forget that safety is also strongly driven by data, statistics and science, says Oliver.
Fundamentally, safety professionals need to "move away from the policing state to a more coaching and collaborative state, which is essential for a strong safety culture," she says.
Planning a career in safety
Another point that arose from panel discussions is the value being placed on the professionalism in health and safety, says Oliver. Indeed, safety has really been developing into a career over the last few years, which has been accelerated by the pandemic.
"Years ago, [safety] used to be a task.… It was never a profession as a standalone," says Oliver. "With it being in the media, being in panels and being recognized for the strength of character that it takes to protect people in the COVID epidemic, people see the value of health and safety as a profession; that it takes experience, skills, knowledge and a desire to make people safer and healthier."
To build a safety community, says Oliver, "you've got to reap, and you've got to sow and you've got to attend to it. You've got to reach out and ask for help, but also offer help. The profession of health and safety is purely an intellectual one, and no one person has all the intellect to have all the answers. So, your network becomes the de facto tool for your success. You can't do it alone; don't expect to do it alone. And if you do, you're going to stumble." This echoes earlier points raised by Harris and Oliver on the value of a safety network.
Oliver highlights this as a powerful lesson for young people getting into the safety profession; they need to learn to collaborate and not compete with each other, "that competitive nature might actually isolate them from that collaborative experience," she says.
An invaluable tool for young professionals aiming to progress in the sector is mentorship.
"What's interesting about mentorship is I think most people see it as the wise sage leading the new student, but what I'm discovering more and more as I'm getting to be that older person is that young people bring such new and innovative ideas, and they bring technology to the conversation and they see the world through a different lens," says Oliver.
She adds that "there's so many new and creative things that are coming with the new generation into the profession that I'm finding that mentoring is a two-way street. I learned so much from the young people that work with me right now."
Future challenges
COVID has dominated the safety sector this year. Oliver tells us that the biggest challenges in the sector are still motivated by COVID. However, there's a silver lining in that "we recognize that safety isn't just safety, it's health and safety; that people's health matters just as much in the workplace as their physical safety does there," she says.
"The pandemic has certainly introduced some of the biggest challenges that I have faced in my EHS career. One of the biggest ones that happened right at the beginning was [that], with so many employees quickly transitioning to a working-from-home environment, there was the need for some type of office ergonomic education," says Harris.
Employee mental health was also a huge concern, she says, although she mentions that it is by no means a new risk factor. The difference, she says, is that "the pandemic has really highlighted the need for enhancements to corporate mental health programs and finding more ways to be creative and do frequent check-ins with employees."
On a similar note, COVID has brought out a level of caring and compassion among workers. Oliver says she "would like to see built into a safety program better than it has been."
Going into 2021, Harris points to ergonomics and mental health still being challenges for most of the year. Another thing we'll be seeing more and more of, she says, is COVID fatigue. To counter this, Harris says that "we need to find more ways to get creative with our communication, make them concise. We don't want to burn out our employees with COVID, but we want to make sure that they're still staying vigilant and protecting themselves and their families."
Technology and digitalization will also be key in 2021, says Harris. This means more training to get people up to speed. Oliver says she has seen an incredible level of innovation this year, and she hopes that that pace and passion will not go away when COVID goes away.
This article originally appeared in the Jan/Feb 2020 issue of COS.