Video shows official shaking hands and welcoming anti-mask protestors, ex-town councillor stunned by footage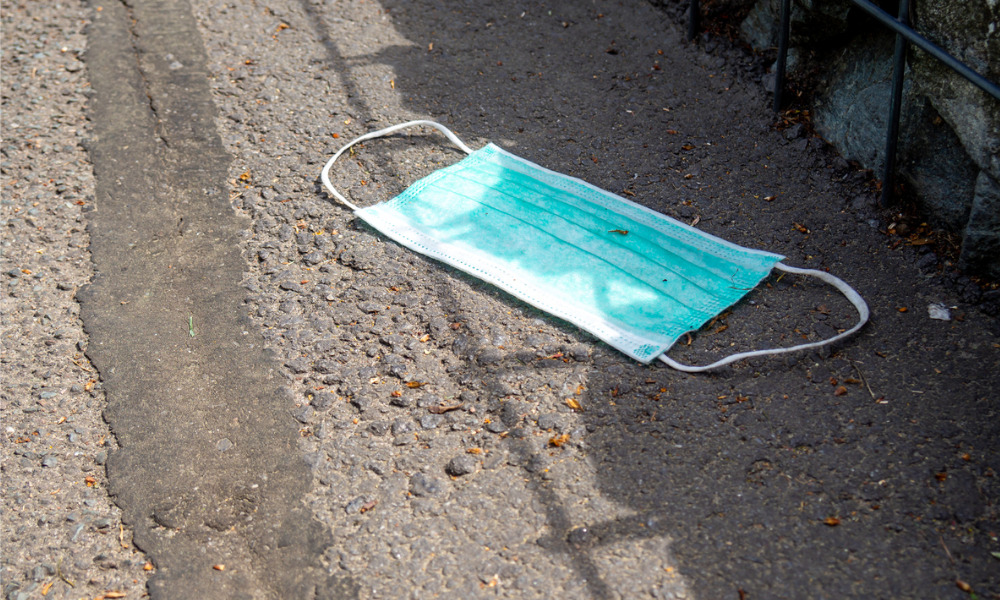 A senior public health inspector has come under fire after a video in which he was seen shaking hands and welcoming anti-mask protestors went viral.
Bradford Giesbrecht is also the president of the provincial chapter of a national health inspectors' association, according to a report from CBC.
The wearing of mask and social distancing are among the best ways to stop the spread of COVID-19, according to experts.
"It's incredibly reckless," said Michael Morrow, a former Maple Creek, Sask. town councillor. "The public health inspector is supposed to keep us safe. I can't believe he'd do that."
In the video, Giesbrecht also invites the maskless man to check out the local restaurants and tattoo parlour.
"You need anything, you let me know," Giesbrecht tells the man. "Awesome place, make sure you spend some time."
Meanwhile, a Twitter user also hit out at Giesbrecht for his actions:
"Bradford Giesbrecht is all fan boy and not only is it embarrassing behaviour, but it is also highly inappropriate #skpoli," @Enuff72355913 tweeted.
In January, Saskatchewan announced it was providing schools with $10 million worth of safety gear to continue to help keep students and school staff safe. With that funding, the government purchased four million face masks and 18,000 face shields from Saskatoon-based company Benchmark Personal Protective Equipment.
Provinces like Ontario and British Columbia have previously required the use of face coverings in workplaces.
False message
The Saskatchewan Health Authority declined to discuss the actions of the senior public health inspector, CBC reported. However, it said anti-mask rallies in Maple Creek and other cities over the weekend have forced the authority to rethink its enforcement strategy.
"We are consulting with government on what can be done to ensure stronger and more consistent punitive actions are taken to ensure compliance with public health restrictions," the health authority said in an email, according to the report.
Saskatchewan Health Authority also said that protestors send the false message that health-care workers at the front line "are somehow faking or making up the loss of life and trauma occurring as a result of COVID".
"This is not only offensive but dangerous, as it publicly downplays the significant risk of harm and death created by community transmission of this virus."