Researchers identified clear need for scheduling modifications, workplace social support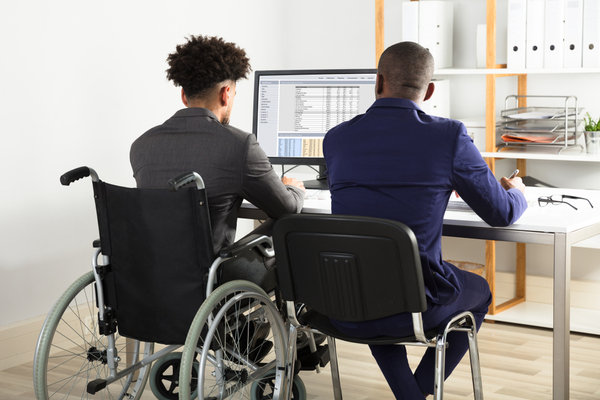 Young adults today have difficulty entering the labour market, especially those with chronic disabling conditions. According to Statistics Canada, 44 per cent of young adults with a disability currently participate in the labour market, compared to 61 per cent of those without. Additionally, young adults (ages 18 to 35) with a disability are more likely to be employed on a part-time basis.
"There's a clear need for interventions — both policies and programs — within the workplace… as young people are starting their careers," said Arif Jetha, associate scientist at the Institute for Work and Health in Toronto.
Jetha conducted a systematic review of the relevant research and found success with tailored supported employment interventions for helping young individuals with chronic disabilities succeed on the job. Examples include:
•a work placement
•tailored vocational coaching
•multi-disciplinary support team (rehab professionals, family, employer)
•workplace disability awareness training
•individualized support.
When considering why these interventions are successful, Jetha believes it's due to their multi-dimensional nature.
"It involved access to competitive employment, health care management and a work environment intervention," he said. "(This) may be helpful in enabling young people to address some of the psychosocial and physical workplace barriers that they face."
Jetha and his colleague surveyed 155 young adults with disabilities and asked what types of support they needed to succeed at work. They identified a significantly greater need for extended health coverage early in their career.
The survey also found there was a clear need for soft accommodations (such as scheduling modifications, workplace social support and modified job duties) over hard accommodations (such as accessible work spaces and assistive technologies).
"Building a supportive workplace environment tended to mean more for these young people," Jetha said.
"That's a really important point… It's these minor adjustments to the work environment that might have the most significant effect in terms of meeting their perceived needs at the early stage of their career."
The survey also identified the perceived barriers young people faced with receiving workplace support. The most common were communicating one's needs, a perceived high cost to the employer and assuming a job cannot be modified.
It's important to help these young people have a positive experience upon entering the labour market, otherwise it could have a "scarring effect," said Jetha.
"Employment experiences during this period can shape one's career trajectory," he said. "Those who face challenges early on in their career are more likely to report underemployment and unemployment later on in their working lives."
This article originally appeared in the February/March 2019 issue of Canadian Occupational Safety.