Officials visit Ontario farm after workers complain of ill treatment in open letter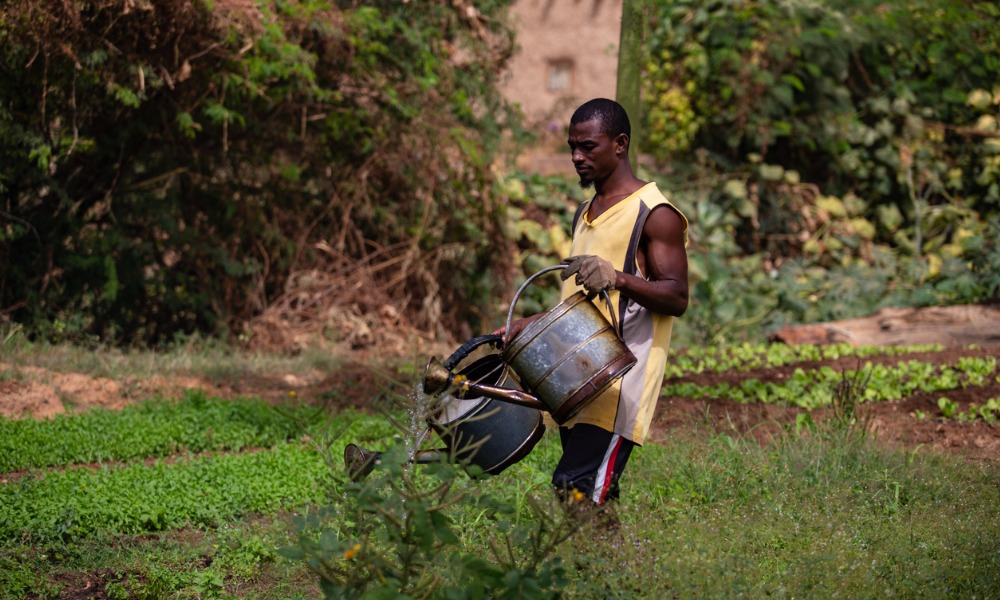 Months after the Jamaican government expressed concerns that its citizens working on farms in Canada were being mistreated, officials from Jamaica returned to Ontario to investigate additional complaints from the workers.
Last week, Jamaican officials visited several farms in Ontario, as reported by CTV News. This visit came in response to workers who claimed they were "supposed to work like animals" in their current conditions.
In an open letter shared by Justicia for Migrant Workers (J4MW), a group of workers from Brantford, Ontario, raised their concerns with Jamaican Prime Minister Andrew Holness and the Caribbean Community (CARICOM).
Earlier this year, the Jamaican government stated that farm laborers in Canada were not treated poorly. Prior to that, a Jamaican fact-finding team had investigated the status of Jamaicans working as seasonal agricultural workers in Canada.
'We are supposed to work like animals'
"We are all workers trying to build a better life, but it feels like we are doing worse in Canada than back home," said the group of workers. These workers are employed under the Commonwealth Seasonal Agricultural Workers program, according to J4MW.
"We have to work extremely hard to earn money. We feel terrible about the way we are being treated. We are expected to work like animals, as if we have no time for rest. We are pushed to the limits. If any of us clock out, it becomes a problem," they added.
Previously, a Jamaican farm worker, 57-year-old Garvin Yapp, was fatally injured while operating farm equipment.
The workers also complained about their housing situation, citing one bunkhouse where "wastewater overflowed and seeped into the kitchen."
"Our employer did nothing about it for several days and even entered our bunkhouse to scold us for the issue," they said.
They also mentioned a recent bedbug infestation in another bunkhouse. Furthermore, the workers claimed that their employer didn't prioritize their health.
"If we fall ill at work, it seems like our health doesn't matter to them. They don't provide sick days, assistance when we are unwell, health cards, or employment contracts," they explained.
They also pointed out that the drinking and bathing water at the farm were "unsafe" and had a "wastewater-like odor."
"It's not easy, but as workers, if we see an opportunity for improvement, we need to unite and address it together. It can't be just one person," the Jamaican farm workers emphasized in their open letter. "We should come together to discuss the issues instead of ignoring them and going home. We must stand together as one to unite and make improvements."
Which farm is it?
The open letter did not identify the specific farm where these workers were employed. However, an advocate for Justice for Migrant Workers confirmed that the farmers who wrote the letter worked at Komienski Farms, according to the CTV News report.
"These employers sometimes treat us like slaves, by the way they speak to us and greet us," said a 32-year-old Jamaican worker referred to as Alex, who was involved in writing the letter while speaking from Komienski Farms. "I don't want to label them as racist, but sometimes it feels that way," he added.
The employer did not respond to CTV News' request for comments, according to the report.
On Wednesday, Federal Employment Minister Randy Boissonnault's spokesperson stated that the government is committed to ensuring the safety and respectful treatment of temporary foreign workers, acknowledging that this is not always the case, as reported.
In the past, several farming employers in Canada have faced allegations of mistreatment of farm workers.