Advice from a 2023 CSEA award winning safety professional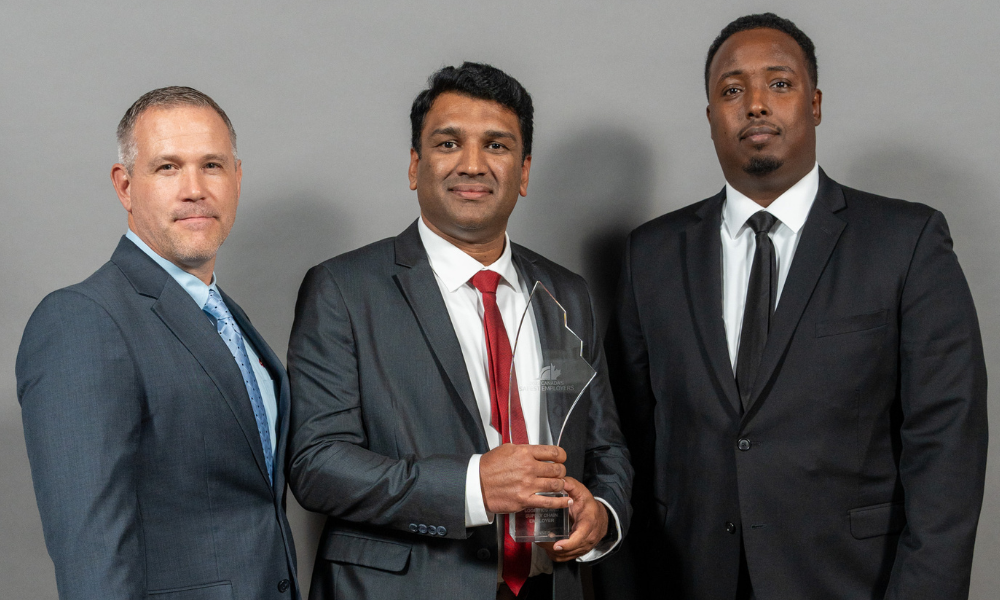 4Refuel was honored with Canada's Safest Employers Award for the safest logistics and supply chain employer, and Roshan Varghese, the company's senior director of environmental health and safety, shared key factors that contributed to this recognition.
"Definitely it was a tough competition with other peer companies," Varghese notes when discussing the award. "But I believe it's mainly because of our commitment to safety at all levels of our organization, especially from the top," says Varghese. "We invest heavily in our people, technology, communication processes, all related to safety."
He says safety is not a destination. "We take safety as a journey," he explains. "It gives us an opportunity to look into areas of opportunity or improvement every day in the way we do our business."
4Refuel's belief system revolves around preventing incidents and creating a workplace where everyone plays a role in ensuring safety.
"Incidents are preventable," Varghese stresses. "We can prevent them, and we can create a workplace, and everybody has a role to play in that."
Regarding creating an effective safety culture within a logistics and supply chain company, Varghese stressed the role of people in the equation. "Nobody wants to come to work with the mindset, 'Okay, I'm going to get hurt or I'm going to get injured today.'"
"We align our safety policies and requirements to enable them to do their job quicker and easier," Varghese added. "It's a belief system in the company saying that we can do our business while keeping our people safe."
4Refuel employs a massive fleet of vehicles, including many large tanker trucks delivering fuel. When asked about winter preparedness, Varghese emphasized that it's a critical season for 4Refuel, given their reliance on delivering fuel even in harsh weather conditions. Their preparations start as early as September, encompassing vehicle readiness, driver training, and operational adjustments.
"Winter is one of the highest seasons for us," Varghese explained. "Our customers rely heavily on our services because they need fuel to run their businesses."
Varghese's insights shed light on the success of 4Refuel in achieving safety excellence in the logistics and supply chain sector. Their dedication to safety, continuous improvement, and proactive winter preparations serves as valuable lessons for companies managing fleets of vehicles and drivers in the upcoming winter months.