Sunwing will be able to hire pilots who do not meet the company's own training requirements, Unifor says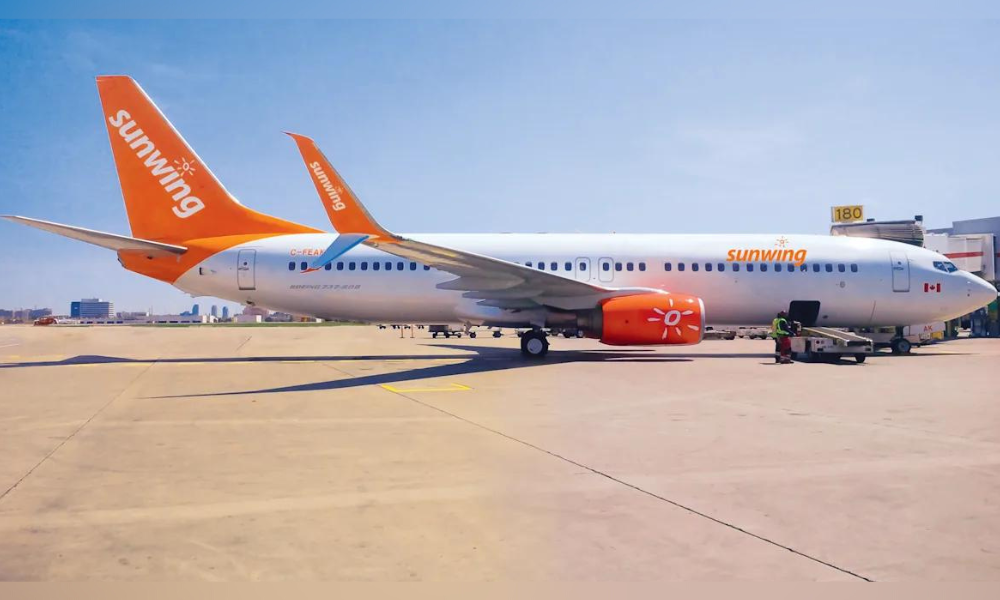 Unifor has raised safety concerns over Sunwing's plan to use Canada's temporary foreign worker program to hire pilots from countries who, it says, have less rigorous training requirements.
"Sunwing will essentially be able to use the TFWP to hire pilots who do not meet the company's own training requirements. The company is able to do this under the guise of professing there is a labour shortage, when the real issue is investing in training for local pilots," says Lana Payne, Unifor national president.
The airline plans on hiring roughly 65 foreign temporary pilots this winter. These temporary pilots, mostly from Czech Republic, require less flying experience, just 3,000 hours for captains compared to Unifor's captains who log a minimum of 4,000 to 5,000 hours, according to Barret Armann, President of Unifor Local 7378.
Read more: Current and former employees sue WestJet over vaccine mandate
Armann adds the temporary pilots do not have experience using Aviatior, a navigation flight planning tool, and still use paper flight plans.
"As a union we expect rigorous analysis before an employer is allowed to use the TFWP especially when workers are covered by a collective agreement. In this case, the issue is complex and the TFWP should never be used to circumvent typical labour relations discussions and resolutions to workplace problems."
In mid-October, Unifor sent a letter to Len Corrado, president of Sunwing, raising the need for the airline to begin the recruitment process to ensure sufficient applicants to fill positions that would be vacant in the winter.
Read more: Pilot injured in Montreal plane crash
Minutes from the July 20, 2022 meeting between the employer and the union indicate Sunwing had 800 applicants for the available pilot position. However, only 200 of those applicants were interviewed, and 148 hired, according to Unifor.
"How can it be that only 148 were qualified or capable of becoming qualified with appropriate training?"
In a separate letter to Steven West, director of the TFWP under Employment and Social Development Canada, Unifor noted that Sunwing's website lists an ad for pilots at all five locations across Canada. However, the job requires a minimum of 2,000 hours total time fixed wing for a First Officer position and at least 5,000 hours of command time for a direct entry captain position.
Read more: Three Alberta government workers, pilot injured in helicopter crash
"These requirements are higher than what is required by the ad sent to pilots at Smartwings, the company whose pilots first made us aware of Sunwing's intention to hire pilots from abroad," according to the union.
Also, Unifor says it obtained a job posting through Smartwings that shows captains will be offered $9,500 USD per month fixed plus $5,000 USD per month cash. That is more money than the highest-paid captains make under the collective agreement.