Expert weighs in on implementing fit to work assessments as businesses slowly re-open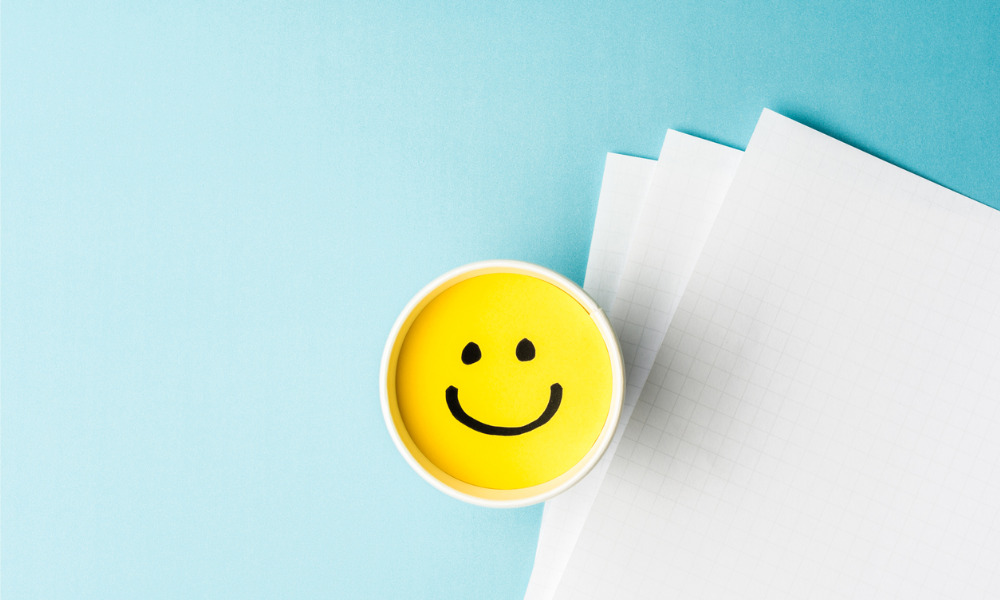 Businesses are re-opening up all over Canada, with most regions having entered Stage 2 of the government's three-step process. With businesses tentatively opening up to customers and welcoming employees back into the workplace, questions abound as to how to keep both safe. One way that businesses can keep track of their employees' health and safety is by offering a fit to work assessment.
COS recently spoke with Rob Catalano, Chief Engagement Officer and co-founder of WorkTango. WorkTango is a platform which allows employees to have a voice and more readily provide feedback. Catalano weighed in on what a fit to work assessment is, and why you should implement it as part of your business' recovery strategy.
"When technology enables companies to easily hear the voice of employees and improve the historically painful process of engagement surveys," says Catalano, "you can conduct them much easier and frequently to implement change and see its impact."
Furthermore, the focus is not just on engagement, "it's on the employment life cycle", he says. By helping companies measure engagement, there's a lot more value and agility.
What is a fit to work assessment?
A fit to work assessment is essentially an employee survey, though in this case with a focus on COVID-19 recovery and workplace health and safety. Catalano says: "We've been conducting [surveys] for many years, but we've never been busier than the last three to four months, with customers wanting to understand the sentiment of their employees for working from home and COVID-19."
There are four main components of a fit to work assessment: physical, mental, social and financial.
A fit to work assessment "has a couple of layers to it – it's really based around if people are […] exhibiting any of the physical components of COVID-19." Explains Catalano.
"The second part [of a fit to work assessment] is not just around symptoms," he says, "it's around employees' concern for safety."
Does my business need to implement these assessments?
A fit to work assessment isn't necessarily required by federal or provincial legislation, it's at the initiative and the discretion of each employer. Currently in Canada, employees may be encouraged to complete a fit to work assessment before returning to the workplace, or asked to complete an assessment every so often to keep track of the employee's mental and physical wellbeing (and most importantly to keep track of whether employees are exhibiting COVID-19 symptoms).
Additionally, being fit to work is not just about employees, it's also about customers and clients, as a way to make them feel more secure about engaging with the business. With businesses re-opening, they need to make sure that customers and clients will feel safe engaging with employees.
Catalano also says that employers should be layering in a strong approach around psychological health and safety. Fit to work assessments can help if they aim to measure employees' mental wellbeing.
In addition, tech is pushing the way forward for companies wishing to re-open after the pandemic. It is important for companies to move towards these newer initiatives, says Catalano, "companies are adopting these new technologies, we've had more inquiries and more interest from non-clients."
Indeed, to guarantee employee safety and satisfaction in the long-term, "companies are going to have to figure out newer ways to understand employees" he says. "Going back into old habits or old ways is going to be detrimental to companies."
Ultimately, says Catalano, "there's no book on how to get back after COVID-19, we're all figuring it out together," but a fit to work assessment is a good first step to safely re-opening and understanding employees' needs.
How can assessments help in the long-term?
COVID-19 has fundamentally changed the way businesses operate, and is changing the way employers and employees interact. Due to the current pandemic, employers are checking in more often, and more extensively, on their employees. However, this doesn't have to stop once we start recovering from the pandemic.
Whilst we're looking at fit to work assessments as a COVID-19-related tool, it is also interesting to consider increased employee surveys in the long-term. Catalano says that with this new approach to employee engagement, what you can develop in future is "a continuous conversation with employees."
Looking at employee polls, there are currently usually two types: satisfaction and dissatisfaction. These can be quite limited and may not help fully understand and employee's relationship to their job and their workplace.
With new, more developed surveys, companies can find value in employee voice and move towards "participative management", says Catalano. Employees can play a larger part in improving the organization. "It's not just about asking them if they're happy or not, it's about asking for participation and including them in management decisions." Catalano says.