Energy safety leader encourages Hatch employees to become safety advocates at home and at work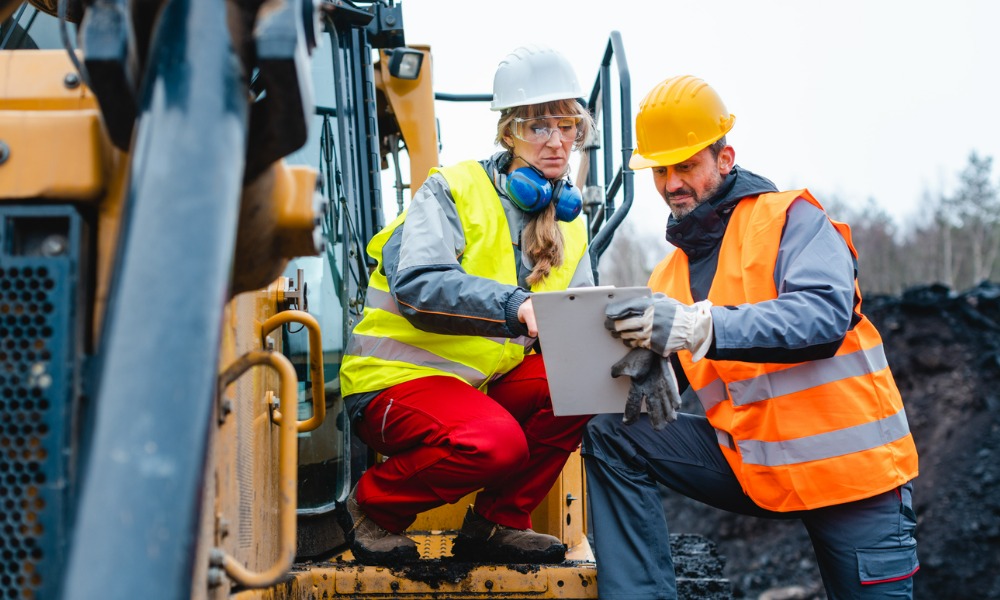 Before she discovered safety, Jill Downey initially went to school for nursing. "I enjoy health care, I enjoy working with people. But partway through my degree, I realized that this is not my calling," she said.
Eventually, Downey transferred over to another program and at the time Ryerson University was launching its environmental health program. Downey thought that it was the perfect segue to go from nursing health. She was among the first to graduate from the program, in the occupational health and safety stream (the program also offered a public health stream).
"Once I got into the program, it was a fit. It just made sense."
Downey is currently Regional Health & Safety Lead for Western Canada at Hatch. The company recently won Canada's Safest Employers Award for Safest Mining & Natural Resources Employer.
What Downey really loves about her current role is "the design and safety concept, we're not just going to build something and not take [safety] into consideration once it is built. It's also about how you operate it, and are we taking safety into consideration for operations for the client."
"I've been very fortunate in my career in that I've worked in a number of different industries. I started in construction, went into nuclear distribution, health care and worked with [telecommunications] and then eventually ended up where I am today.
"I've been very fortunate in that I was able to have experience with different types of hazards and different types of workplaces, and still being able to bring my expertise and learn a little bit and bring it along through my career," says Downey.
Downey also previously held a safety role at BlackBerry, and assisted the company when it started going outside of Canada to establish a presence abroad. Downey says that she enjoyed learning about the different health and safety requirements in these other countries – "learning those nuances, creating those processes, and building partnerships and setting all that up as part of a multidisciplinary team […] was really cool."
Nevertheless, there are certainly challenges to the job – and challenges that many other safety pros face.
"As much as it is phenomenal to work with people, it's also a challenge," says Downey. And learning how to effectively communicate to help people understand the importance of safety and buy into how you want to move forward.
"People you're working with are not a piece of equipment. You're not working with a machine. You're dealing with people who have thoughts, feelings, different motivations. And listening, collaborating, conceding, pushing depending on the situation – it can be very rewarding, and other times it can be very deflating."
Downey says that it is easier to promote safety at work because that's the hat that she wears. It's instinctive.
Promoting safety outside of work can be more challenging.
Because safety transcends the workplace, "if you have a strong safety culture at work, you bring that safety culture into your home. And that's where I think we add the greatest value, is setting a mindset at work that becomes the norm to how you operate when you go home," says Downey. "I see safety culture in the workplace is moving to outside the workplace."
Access the report and read more about the winners of Best Safety Culture in the Workplace | 5-Star Safety Cultures here.
At Hatch, Downey says that the company has a program called "visible felt leadership" which identifies the prevention side of safety. It is "identifying situations where you can make an impact, and change before it creates an incident or ends up becoming an incident. And we encourage both inside and outside of work observations."
In this way, team members become safety advocates.
"We're really happy to see people are taking action in identifying situations and reporting them, and being part of the solution as opposed to just walking by."