The challenge aims to help raise awareness of workplace health and safety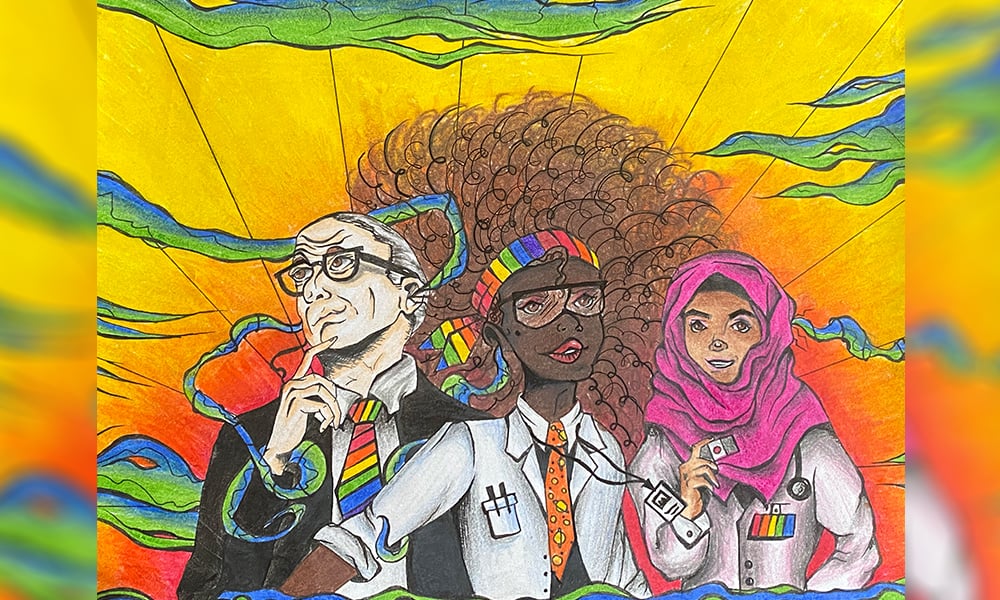 Before this current pandemic started, Workplace Safety North (WSN) sponsored an artwork challenge for Dennis Franklin School and Superior Collegiate High School in Thunder Bay, Ontario.
The challenge was intended to help raise awareness of workplace health and safety; WSN asked the students to create artwork, which strongly focused on workplace health and safety, notably on diversity, inclusivity and mental health.
In May, WSN launched a virtual gallery, showcasing the original artwork of the students to around 200 virtual delegates at the launch of the WSN COVID-19 Conversations lunch and learn webinar series. The virtual gallery is available for online viewing here.
Event host and WSN Community Engagement Specialist Angele Poitras said: "We're starting the health and safety conversation about COVID-19 and getting folks to talk about what they're experiencing, and how to best move forward. These students have created awesome artwork that is so creative and thought-provoking […] We are so thankful they shared their time and creativity for this worthwhile project. Their messages help raise awareness of the importance of staying safe and healthy at work—whether you're at home or on the frontline."
"Students bring a unique voice and increased awareness of health and safety in northern communities. We want to highlight their talent and voices and raise awareness of how important it is to have the safety conversation." Added Paul Andre, WSN President and CEO.
This is not the first time WSN has sponsored such a challenge, last year they showcased artwork from Sudbury Secondary school in northern Ontario.
Picture: "Parallel Journeys." Artist Faith Whatley describes the parallel journeys of an older worker, a graduate, and an immigrant, and the challenges they each face in the workplace. They share a similar resilience, and help build an equitable, inclusive, and diverse workplace for all.