Small business receives prize for health and safety leadership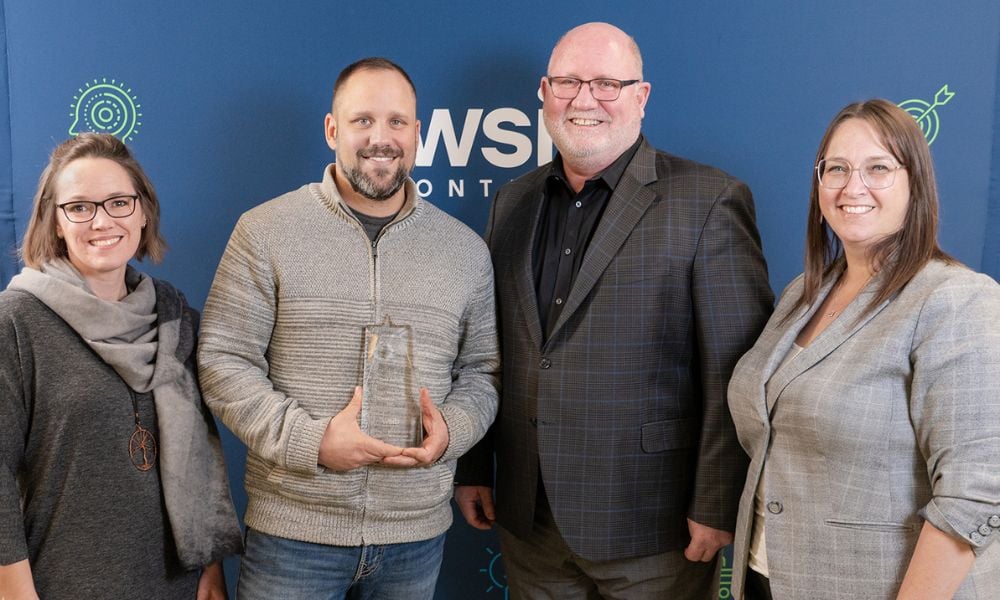 Ontario's Workplace Safety Insurance Board recently announced the winners of the 2022 Business Health and Safety Leadership Awards, which recognize health and safety achievements of independently owned and operated businesses with fewer than 50 employees.
Just Working Construction Inc. based in Waterloo, Ontario was named a gold level winner and received a $10,000 reward for its efforts to provide newcomers to Canada with training and employment.
"We've been doing this for eight years now," says company owner Jeff Van Gysel. He says it's not just about learning how to work, but also teaching newcomers about their rights as workers. "I wanted to make sure that they knew 100% what they're allowed to ask for, what they're allowed to request, they don't have to be afraid to ask."
One of those newcomers is Kelvin Chatinyara, a site supervisor with Just Working Construction. He recalls that when health and safety was first brought up, nobody else had a background in specialized training in the area, except for Gyssel. "He wanted to install that and I think he has managed to do that and we're trying our best to make sure that it keeps growing."
Gyssel recognizes safety starts at the top, and he put in place policies and procedures to make sure everyone is staying safe, and speaking up when something isn't.
Jess Van Es is the company's office manager. She helps maintain a regular health and safety system, "whether that be every Fridays we have reminders for weekly inspections, toolbox talks that are happening at the same time at the same day, creating those rhythms and habits so that you are doing it and reiterating it has been really valuable."
Another aspect of safety is mental health and wellbeing. Gyssel says the company tries not to lose sight of the importance of being mentally fit. "Work life balance has always been key to us. If you're coming into work, tired, exhausted, that is a danger to yourself and anyone else on site, we encourage you to be home with your family."
Other WSIB winners included Northern Equipment Rentals in Sudbury and Diamond Tree Care and Consultation in Georgetown.