New rules to take effect Jan. 17, 2022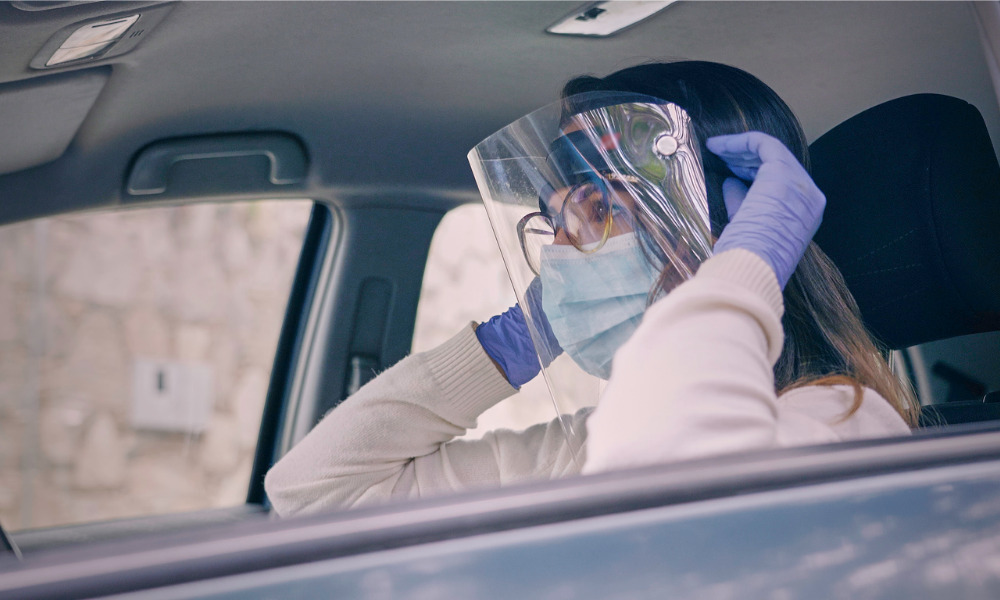 Bill C-3 received Royal Assent on Dec. 17.
First announced in November, the new rules amend medical leave under Part III of the Criminal Code to create a specific intimidation offence to protect health care workers, those who assist them and persons seeking health services from circumstances where they are subject to any intimidating conduct.
This could include threats or other forms of violence that are intended to provoke fear to interfere with the duties of a health care worker, or to impede a person from receiving health care services, according to the government.
"No one should be intimidated for providing or seeking health care and everyone should be able to access the care they need without undue obstruction," said David Lametti, minister of justice and attorney general. "This type of behaviour is completely unacceptable, particularly during a global pandemic where access to health care services is essential for Canadian society to recover and thrive."
Also, the specific obstructing access offence prohibits obstructing any person from accessing health facilities. This offence does not apply where a person is peacefully protesting or communicating information, such as on a picket line outside a health facility, even if that has a minor impact on the ability of others to access the facility.
In September, several health care workers' unions condemned the anti-vaccine protests taking place in front of Ontario hospitals.
Those who will violate both offences may face 10 years of imprisonment on indictment.
Depending on the degree of seriousness and circumstances of the alleged offence, the prosecutor will have the option to proceed by indictment for more serious cases or by summary conviction for less serious cases.
The maximum penalty on summary conviction is two years less a day.
In addition, aggravating factors at sentencing require courts to consider more serious penalties for offenders who target health care workers engaged in their duties or who impede others from obtaining health services, according to the government.
With the passing of the rules for the new protections, the federal government is sending "a strong show of support to physicians and all health professionals who are bracing for the next wave of the pandemic," according to Dr. Katharine Smart, president, Canadian Medical Association.
"It is heartening to see strong support for this bill, clearly illustrating that harm to health professionals and patients cannot and will not be tolerated in Canada. We appreciate the speed with which government acted on this important issue, and we look forward to continued collaboration with all stakeholders to ensure that health workers are supported and protected."
Previous reports point to the need for Ontario healthcare employers to do a better job protecting their frontline workers amid the COVID-19 pandemic.