11 types of cancer covered, including leukemia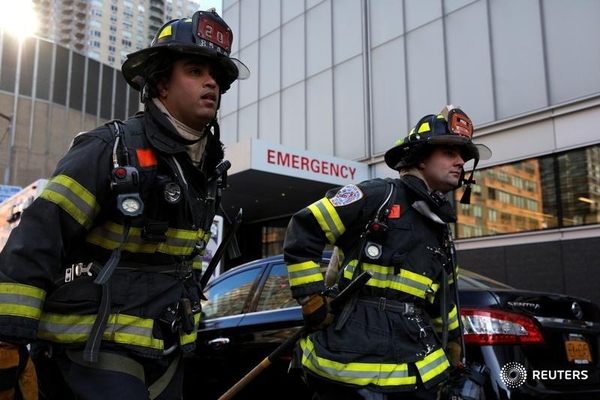 The government of Newfoundland and Labrador has advanced an amendment to the Workplace Health, Safety and Compensation Act and regulations to provide presumptive cancer coverage for the province's career and volunteer firefighters. Adding a presumptive clause to the legislation means a firefighter who serves for a specified period of time and develops a specific form of cancer will be presumed to have developed that cancer as a result of their work, and can avail of workers' compensation benefits.

"Our government is proud to provide a benefit that firefighters have been seeking for more than a decade and is already provided in most other provinces," said Dwight Ball, premier of Newfoundland and Labrador. "This was recommended by statutory reviews of the Workplace Health and Safety Compensation Commission in 2006 and 2013 and is long overdue."

Ball added that this new benefit will not increase employers' assessment rates.

With this legislative amendment, qualifying firefighters will receive wage-loss benefits, medical aids and certain other benefits through WorkplaceNL, while health-care costs associated with firefighters' cancer treatment will be paid through the Medical Care Plan. Structuring benefits in this way reduces demand on the WorkplaceNL Injury Fund, the government said.

The 11 types of cancer that will be covered are:

•brain cancer
•breast cancer
•bladder cancer
•colorectal Cancer
•esophageal cancer
•kidney cancer
•leukemia
•lung cancer
•non-Hodgkin lymphoma
•testicular cancer
•ureter cancer.

"It is satisfying to see years of advocacy work on this issue being rewarded," said Doug Cadigan, president, International Association of Firefighters, Local 1075. "Firefighters will continue to answer the call, knowing that there are measures in place to support them, should they require this new benefit in the future."

For firefighters to qualify for the benefit, they will need to submit documentation that includes their term of service, the nature of their work and the number of times they fought fires — whether through their career or as volunteers.

"This coverage will offer much needed protection to many volunteer firefighters who may encounter serious health problems resulting from the valuable work they did protecting their communities," said Duane Antle, president, Newfoundland and Labrador Association of Fire Services. " Government's decision to include volunteer firefighters in this legislation respects the fact that many communities throughout the province rely heavily on volunteers and we appreciate that this was recognized."

There are approximately 350 active career firefighters and 5,900 active volunteer firefighters in Newfoundland and Labrador.