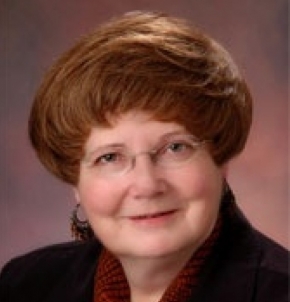 Nova Scotia's Department of Labour has proposed changes to the province's Occupational Health and Safety Act that, if passed, will see the maximum fine for workplace deaths increased to twice the current level, from $250,000 to $500,000, for repeat offenders.
HALIFAX —The maximum fine for workplace deaths in
Nova Scotia
would double to $500,000 under changes proposed by the government Thursday to the
province's safety laws.
Labour Minister Marilyn More said amendments to the
Occupational Health and Safety Act
would see the maximum fine for a first offence remain at the current level of $250,000.
But a company that commits additional offences under health and safety laws within a five-year period could be hit with the heavier maximum fine of $500,000. The maximum fine of $500,000 would apply to any offence where a worker is killed on the job.
"By increasing fines for those who break our health and safety laws, we are sending a message that reaffirms our intent to reduce injuries, illnesses and death at work," More said in a prepared statement.
More said judges would continue to apply alternative sentencing options, such as requiring an employer to contribute to organizations that support injured workers and their families or to perform community service.
The Labour Department said the maximum fine imposed by provincial courts to date was $125,000 in a 1998 case involving the death of a worker who fell at a building supply depot in Halifax.
The fines haven't changed in Nova Scotia since 1996.
More said the new fine structure is based on recommendations by the Occupational Health and Safety Advisory Council, which is made up of worker and employer representatives.
The fine system would put Nova Scotia "squarely in line" with fines in other provinces, she said, adding that the maximum fine under the federal labour code is $1 million, while the highest maximum fine under provincial law is in British Columbia at $1,238,000.
More described the new maximum fine in Nova Scotia as reasonable.
"Sometimes you can gently lead people in the direction you want to go without hitting them over the head and perhaps destroying their business," she said.
The government rejected an advisory council recommendation that all money received through fines be directed to a fund to support prevention initiatives. More said the funds would continue to go into general revenues.
Robert Wells, the advisory council's co-chairman representing workers, said he supports a maximum fine of $1 million but the recommendations were a compromise.
"It doesn't mean that we are totally happy and it doesn't mean that we won't be looking at it again, but certainly at least it's a move forward to try to make that signal that things have to change in Nova Scotia," he said.
Co-chairman Harris McNamara, who represents employers, said he is disappointed the fines won't be going into a prevention fund but he is satisfied with the overall direction.
"I think businesses can live with it ... and I think it is a reasonable approach that we have taken here," he said.
Labour Department statistics show there were 32 workplace deaths in Nova Scotia in 2009 and 23 in 2010. So far this year there have been seven workplace deaths.
Jim LeBlanc, executive director of the department's safety division, said 10 to 20 cases are prosecuted each year.
"I think the objective in terms of moving the yardsticks on the penalty system is to provide a signal to the court that when they are considering those penalties they need to look at the new maximum penalty," he said.