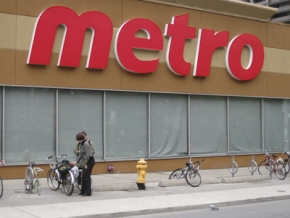 Metro Ontario Inc., a retail grocer, was fined $350,000 for a violation of the Occupational Health and Safety Act that caused a young worker's death, according to a statement released by the Ministry of Labour.

On August 7, 2009, at the company's store on Erin Mills Parkway in Mississauga, a young worker was helping the assistant store manager clear materials from the top of a cooler beside the meat department. The meat department was covered by a drop ceiling made up of acoustic tiles that was accessible from the top of the cooler, but not meant to be weight-bearing.

While removing materials from the top of the cooler, the assistant store manager indicated that a box needed to be removed from on top of the drop ceiling. The young worker stepped onto the drop ceiling to remove the box and fell through, suffering a fatal head injury.

A Ministry of Labour investigation found that there was no guardrail separating the drop ceiling from the area above the cooler. Metro Ontario Inc. pleaded guilty to failing to ensure that a guardrail was in place to prevent workers from accessing the drop ceiling.

The fine was imposed by Justice of the Peace Milagros Eustaquio-Syme. In addition to the fine, the court imposed a 25-per-cent victim fine surcharge, as required by the Provincial Offences Act. The surcharge is credited to a special provincial government fund to assist victims of crime.