Four employment law lawyers from across the country weigh in on the most significant cases and biggest trends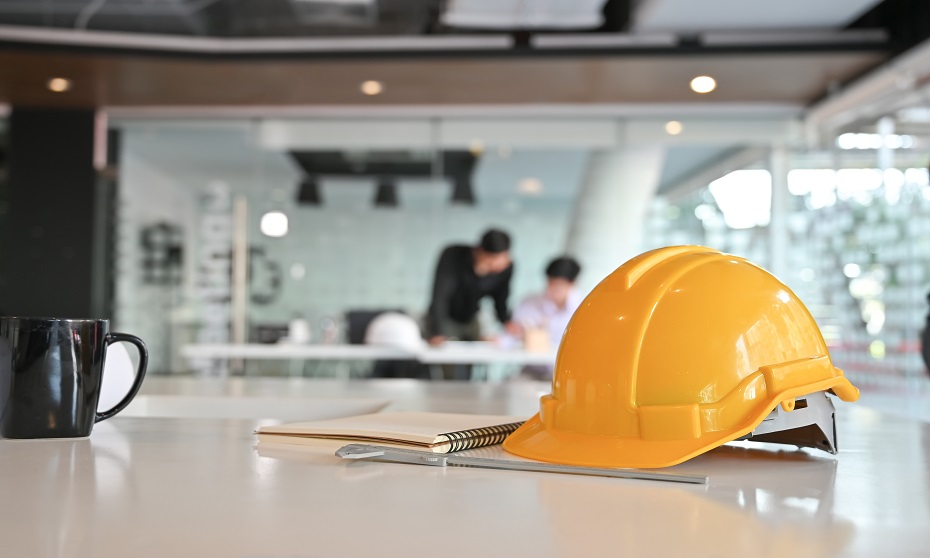 Last year, a variety of significant issues took the spotlight when it comes to health and safety law. From recreational cannabis to director liability, the following provides a roundup of the most important takeaways from 2019's legal decisions and trends according to our panel of experts.
Ontario (Labour) v. Sudbury (City)
Case summary: The City of Sudbury in Ontario hired a general contractor for a road and water main project. The general contractor was operating as the "constructor" for the project. In September 2015, a member of the public was struck and killed by a grader operated by an employee of the constructor. The Ontario Ministry of Labour investigated and charged the city as both a constructor and employer. (The general contractor was charged as well.)
The city was acquitted of all charges at trial and those acquittals were upheld at the Crown's first appeal. But the Crown renewed its arguments and filed an application for leave to appeal. On Oct. 28, 2019, the Ontario Court of Appeal confirmed that the city was not the constructor, but it granted leave to the Crown to consider whether an "owner" of a construction project can also be an "employer" under the Occupational Health and Safety Act.
Issue at hand: If the Court of Appeal determines that an owner can also be an employer, this will alter the landscape of occupational health and safety responsibilities on construction sites.
Ontario, Prince Edward Island and Nova Scotia are likely to be most directly affected by the decision because the OHS legislation in each of these jurisdictions provides for the role of a "constructor" that can undertake a project for an "owner" and also have very broad OHS duties for employers, says Jeremy Warning, a partner at Mathews Dinsdale and Clark in Toronto.
Commentary: When a constructor is appointed for a project, it holds the overall responsibility for health and safety on the project and the owner does not have day-to-day health and safety responsibilities. In this case, the City of Sudbury could be considered the "employer" on the project — not simply the owner — because it was sending in staff for quality control reviews, says Warning. The Crown is trying to prove if the city had a sufficient level of control over the project, it would have liability as "employer" and, therefore, would have some liability over the fatality. "An employer who may exercise similar levels of control could be found to have occupational health and safety liability for workers that they don't employ, that they didn't contract directly with, which seems to alter the typical expectations for employers," he says. "It seems to change the analysis on employer responsibilities… much more aligned to what a constructor might have."
Norm Keith, a partner at Fasken in Toronto, says the case is a good news, bad news story for employers. The decision around "constructor" is the good news, but the further scrutiny into "employer" could mean bad news — although that's yet to be determined. He further notes that these different definitions for construction projects are confusing and "archaic" and he would like to see a model adopted similar to the Western provinces that use a simple definition of prime contractor, who is considered to also be the owner.
"Safety should not be left uncertain or ambiguous and the Ontario definition often leaves who is primarily responsible for safety at the project quite uncertain," Keith says. "The contractor label and who files the notice of project in Ontario that self-identities the constructor, it's literally a hot potato — nobody wants it. But yet safety doesn't often have the same level of attention or importance to developers as does saving money."
Ontario (Ministry of Labour) v. New Mex Canada Inc.
Case summary: In 2013, an employee at New Mex fell to his death while working on an order picker at the company's warehouse in Brampton, Ont. The company was fined $250,000 (plus a 25-per-cent victim fine surcharge) and each director was sentenced to 25 days in jail. The decision was appealed, and in a decision released on Jan. 18, 2019, the fine against New Mex was reduced to $50,000 and the jail sentences were replaced in favour of two $15,000 fines against the directors.
Issue at hand: The incarceration of directors for occupational health and safety violations.
Commentary: The most notable takeaway from this case is what the Ontario Court of Appeal said about jail sentences: It may be acceptable for first-time offenders and it may be appropriate even if other penalties (such as a significant fine) could have been a fit sentence.
If there is a silver lining, it's the fact that the court clarified and confirmed that an individual's inability to pay a significant monetary penalty is not a reason to give them a jail sentence, Warning says. "If a court were to look at someone and say, 'Well, you're a person of relatively modest means. To impose a penalty in the thousands of dollars on you would be heaping financial misery on you, so I'm going to just send you to jail.' That's not the analysis the court is supposed to engage in. Indeed, the court says it's a legal error to do so," he explains.
Warning adds that this is going to be an influential decision for quite some time. "It is perhaps the first detailed consideration of sentencing for regulatory matters the Court of Appeal has engaged in for the better of 30 years."
Hall v. Stewart
Case summary: The Workers' Compensation Board (WCB) brought a subrogated action against Doug Stewart, the director of an Edmonton construction company, in the name of several workers who were injured as a result of the collapse of a staircase on a project. Ultimately, the Alberta Court of Appeal ruled on March 18, 2019 that the question of whether Stewart could be personally liable for the claimants' injuries should be determined at trial.
Issue at hand: The question of directors' personal liability for injuries sustained in a workplace incident.
Commentary: Directors are not considered a worker or an employer, so they are outside that protection from the Workers' Compensation Act and, therefore, can be held personally liable for any workplace incidents that may occur.
"It's like when an insurance company pays out and then they look to see who else can maybe contribute. 'We have paid for the insurer, who can we find our money from?' The WCB has something similar, says Cristina Wendel, a partner at Dentons in Edmonton. "When the WCB has paid out some benefits, it has the ability to bring a claim against parties who aren't covered, so one you often see are directors because they don't have automatic WCB coverage."
The concerning thing that directors should be aware of is the court said directors that don't have personal WCB coverage are going to be exposed to personal liability for workplace incidents, says Wendel. However, there are many factors and tests that need to be applied, so not every director is going to be held personally liable, depending on the circumstances.
To prevent this, directors can purchase optional WCB coverage and avoid being sued.
"It's something I would say directors should really be looking at under the workers' compensation scheme. They should look to get that. Find out the cost and ask yourself if the cost outweighs the benefits and what are the risks?... In this case, the risks are pretty significant, particularly for directors who are more hands-on," says Wendel, noting that Stewart was involved in both the supervision and the actual installation of the staircase.
International Brotherhood of Electrical Workers, Local 1620 v. Lower Churchill Transmission Construction Employers' Association Inc.
Case summary: A worker in Newfoundland and Labrador was authorized to take medical cannabis for his osteoarthritis and Crohn's disease. His employer denied him employment on a project in Labrador because his position was safety sensitive and the use of cannabis created a risk of impairment on the job site. The worker's union filed a grievance. An arbitrator said that the inability to measure impairment (based on currently available technology and resources) and manage the risk constituted undue hardship for the employer. The case went to the Supreme Court of Newfoundland and Labrador, which ultimately agreed with the arbitrator in its decision on Feb. 22, 2019.
Issue at hand: The duty to accommodate a worker who is consuming medically authorized cannabis while working in a safetysensitive role.
Commentary: Brian Johnston, a partner at Stewart McKelvey in Halifax, says this is "one of the first and powerful decisions" dealing with an employer's rights around this issue.
"We haven't yet seen a lot of these cases contested. This one was — at arbitration before a highly regarded arbitrator between an employer and a union who clearly put a lot of effort into the case with very good expert and other evidence," he says.
Unlike alcohol, cannabis impairment is very individualized and it is extremely difficult to assess whether a person is impaired. Both the arbitrator and the judge went through rigorous reviews of the evidence and came to a very sensible and appropriate conclusion, Johnston says.
He adds it's crucial that employees in safety-sensitive positions disclose any use of potentially impairing substances to their employer so that the organization can assess whether or not that authorized medication will prevent the employee from safely and productively doing their job.
"Some employers may be tempted with the comfort of, 'Well, gee, the employee has this medical cannabis authorization, so they are good to go.' But, in fact, they have to go to that next step and say, 'This is a safety-sensitive position. What are the potential consequences? And if there is doubt, if there is uncertainty about the safety or productivity of the employee in that role as a result of that, that can be considered as undue hardship," Johnston says.
Since the legalization of cannabis, employment lawyers have experienced a flurry of activity from their clients, which saw an additional uptick with the legalization of edibles in October 2019.
"Edibles increase the challenges because there's no smell associated with it like you normally would have with smoking," Wendel says. "Employees can be consuming edibles a lot more discreetly, making it a lot harder for employers to recognize some of the signs."
The effects of ingesting cannabis last longer compared to when the substance is smoked or vaped — with residual effects lasting up to 24 hours.
Wendel regularly reminds her employer clients that just because cannabis is legal doesn't mean it's OK to use at work. Some of her clients in safety-sensitive environments have restrictions in place that ban the use of cannabis within a certain time frame before coming to work and can range from 24 hours to 28 days. These expectations should be clearly laid out in company policies.
Keith would like to see more government involvement in this issue by amending occupational health and safety legislation and regulations to explicitly state that a worker cannot come to work under the influence of drugs or alcohol — especially in the construction sector. As it stands now, only offshore oil and gas, commercial scuba diving and the mining regulations in Ontario include this explicit requirement.
"When you see a tower crane, that guy could literally just have a joint and go to work… There's nothing that actually says he has broken the safety rules, which is insane," Keith says. "It essentially puts all the responsibility on the employer."
Harpell v. Lawtons Drug Store
Case summary: Annette Harpell, an employee at Lawtons Drug Store in Antigonish, N.S., brought a complaint to the Nova Scotia Labour Board that she was suffering from repeated harassment and psychological violence at her job. Lawtons responded by pointing out that harassment and bullying was not covered under the province's occupational health and safety legislation. The labour board agreed and dismissed Harpell's complaint.
Issue at hand: Legal obligation to protect workers from harassment and bullying.
Commentary: The Nova Scotia Violence in the Workplace Regulations currently apply only to physical violence and threats, so Lawtons acted appropriately, Johnston says. But following this case, NDP MLA Tammy Martin introduced Bill 176 to change this rule and bring Nova Scotia law more in line with other jurisdictions across the country.
"It's fair to say that legislators are moving more in the direction of protecting against more than just physical violence," says Johnston. "There is a growing recognition that workplace bullying or psychological harassment is a bad thing in the workplace and that can have a very negative impact on employees."
As a best practice, he advises employers of all sizes to have respectful workplace policies and supports in place and to investigate any claims of harassment and bullying.
"Just because the legislation doesn't require it hasn't prevented many Nova Scotia employers from protecting against this very corrosive behaviour," Johnston notes.
Harassment and violence are also in the spotlight in Alberta, thanks to sweeping changes to health and safety legislation in 2018. Many employers have been grappling with the changes throughout 2019 and there's a lot of uncertainty around what they need to do. The new legislation has very specific requirements, including a harassment prevention plan, a violence prevention plan, a hazard assessment process, specific control measures, investigations for incidents and corrective action.
"You have to be able to check quite a few boxes and the [plans] I have reviewed for clients, there's a lot that aren't meeting those requirements," says Wendel. "They have policies in place, but they were in place before and they have not been updated with the specific view of making sure they meet those legislative requirements."
Also in 2019, New Brunswick, Newfoundland and Labrador and Prince Edward Island updated their occupational health and safety legislation with new requirements pertaining to workplace harassment and/or violence.
Employers under the federal regime are waiting with bated breath for the sexual harassment and violence regulations under the Canada Labour Code to come into force. At press time, a date had not yet been set, but Johnston is encouraging his federally regulated clients to be prepared and, for now, go by what has been outlined in the proposed regulations. For example, the proposed regulations state that an employer's workplace violence and harassment policy and assessments need to be in place when the regulations come into force. Plus, it says an employer will have six months after the date of the legislation coming into force to train its employees.
"My hope is that there will be time given, lots of notice up front — 'We are going to have these regulations, this is what they look like and [this is when] they are going to come into force' — and the federal government will give employers time — lots of time — to deal with that," says Johnston. "It would be a terrible thing for any employer to not be compliant with the law… And they won't be if they are not given enough time to become compliant."
This article originally appeared in the March/April 2020 issue of COS.
---
ADMINISTRATIVE MONETARY PENALTIES ON THE RISE
On Jan. 23, 2019, the Forensic Psychiatric Services Commission in Port Coquitlam, B.C. was fined $646,302 by WorkSafeBC for two separate incidents of violence, both where patients with histories of violence attacked and injured medical staff.
On June 6, 2019, Canadian Pacific Railway was fined $97,916 by Transport Canada for an incident near Bennett, Alta. where employees entered protected track limits without the authority of the named foreman in effect.
On July 12, 2019, ExxonMobil Canada was issued a $40,000 penalty by the Canada-Nova Scotia Offshore Petroleum Board for an incident in which five workers on a drilling rig were almost struck and injured by a chain with swivel and shackle, weighing over 100 kilograms, which fell nearly 18 metres during a lifting operation offshore.