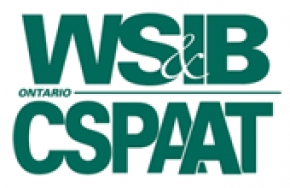 The Workplace Safety and Insurance Board (WSIB) is taking action to make sure injured workers have access to their benefit payments during the Canada Post mail service disruption.

The WSIB is encouraging customers to sign up for direct deposit of their loss of earnings, pension and survivor payments. We recently expanded our capacity to receive direct deposit requests and other correspondence by fax (416-344-4684 or toll-free at 1-888-313-7373). Anyone who has difficulty sending a fax to the WSIB is advised to try faxing outside of peak business hours (between 4:00 p.m. and 8:00 a.m.).

We are continuing to monitor the situation at Canada Post and will provide updates on our website (
www.wsib.on.ca
).
We are also taking action to ensure that our most vulnerable workers continue to receive their payments in a convenient and timely manner. Injured workers who are concerned about a delay in receiving their WSIB cheque by mail should contact their WSIB case manager. In the event of a large-scale disruption in mail delivery, we will announce additional measures to make sure injured workers can receive their benefit payments.
Businesses and health care professionals can take advantage of the WSIB's eServices to ensure all account information and payments are submitted on time. There is no cost for employers or health care providers to sign up for these services. Additional details are available on our website.