About 100 workers evacuated from Alberta Distillers Limited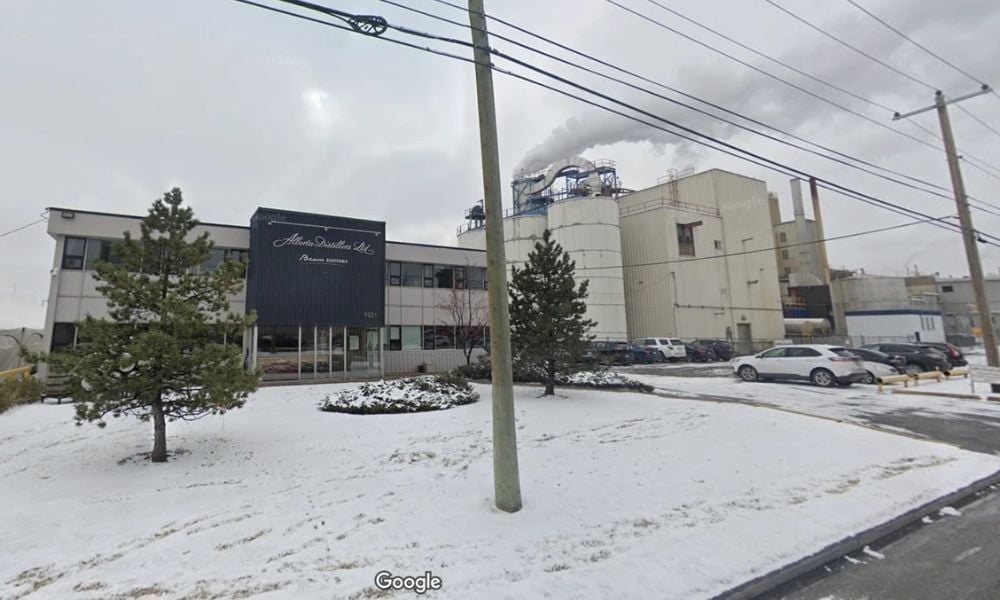 About 100 workers at a distillery in Calgary escaped without injury after an explosion and fire Tuesday afternoon.
Fire crews responded to call for an explosion at Alberta Distillers Limited in the southeast part of the city around shortly before 1:30 p.m.
Officials says the smoke plume could be seen from several blocks away.
A Calgary Fire Department press release says the employees evacuated the site when they heard the fire alarm go off, which is part of their emergency protocol.
"One employee was reported to be in the building where the explosion occurred but escaped without incident," reads the press release. "No injuries were reported as a result of this explosion and resulting fire."
The blast happened in the ductwork located on the roof in the "dry house area" of the complex, which is also knowns as the "brewing area."
Officials say damage is limited to a large vessel and the ductwork on the roof.
"The building's fire suppression system activated and started working as intended, successfully containing the fire to the area of origin.
A fire investigator is on scene trying to determine the exact cause of the blast. Anyone with pictures or video is asked to email them to [email protected]