Air Canada launches program to reduce the risk of exposure to COVID-19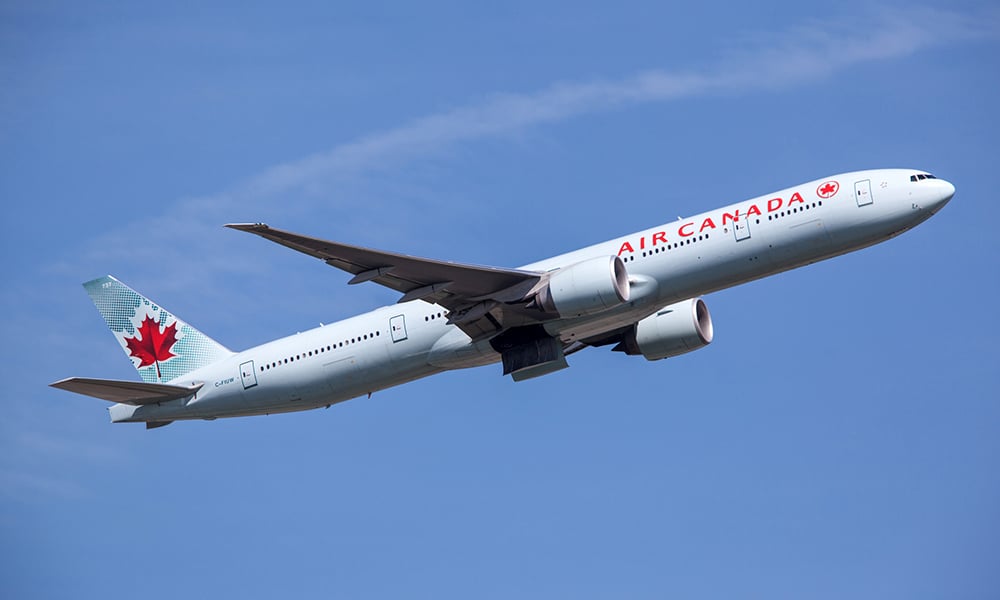 Air Canada is launching a new comprehensive program for personal safety and enhanced aircraft grooming to reduce the risk of exposure to COVID-19 among customers and workers alike.
Under the Air Canada CleanCare+ program, customers will be subject to an infra-red temperature check at all airports, in complement with the existing government-mandated health questionnaire currently completed by all travellers, to determine their fitness to fly.
The airline will also begin distributing care kits containing hand sanitizers and other health items to all customers. Both policies will take effect on May 15.
The airline will also require economy class passengers not to sit adjacent to one another unless they are required to do so to assist another customer with whom they are travelling. Air Canada will also automatically block the sale of adjacent seats and cap the total number of seats sold for each flight. This policy will remain in effect until at least June 30, 2020.
"Air Canada CleanCare+ will not only provide protections at the personal level, by better monitoring our customers' fitness to fly and providing for more personal space in economy class, but it also sets new standards for cabin cleanliness and ensures our employees have the best tools to maintain it," said Calin Rovinescu, president and CEO of Air Canada. "Coupled with other new safety practices we implemented earlier in response to COVID-19, Air Canada CleanCare+ will provide travellers with the confidence that they can book and fly safely with Air Canada as they consider their travel plans in the current environment."
Measures implemented in response to COVID-19 before the introduction of the new program will remain in effect. Under these measures, customers are required to wear face coverings during their travel, including at check-in, during boarding and as directed while onboard its aircraft. Employees must also use PPE and must practice physical distancing.
To reduce personal interactions and promote physical distancing, Air Canada has also adapted its check-in procedures, making available on its self-serve web and mobile check-in and airport kiosk platforms government entry requirements, the mandatory health questionnaire and other relevant information. Air Canada is also working with airports on additional protective and sanitary measures.
The airline has also implemented temporary adjustments to on-board service such as individual water bottles instead of bar service offerings and the removal of pillows and blankets, and allowed customers who have already purchased tickets and are looking to change their travel plans to do so without charge. Customers whose flights have been cancelled due to the impacts of COVID-19 can also retain the unused amount of their ticket for up to 24 months.