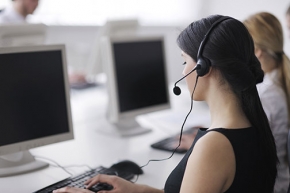 Handling difficult emergency calls generates emotional strain and a large workload, which can increase the risk of musculoskeletal disorders in 911 call centre agents, according to the Institut de recherche Robert-Sauvé en santé et en sécurité du travail (IRSST).
Researchers at the Montreal-based institute have written up summary sheets describing the nature of the problem, the communication instructions and strategies used to deal with the call, the main observations regarding support and training and the desired improvements. Problems included:
•difficulty controlling the call and obtaining information from the caller
•the risk of not detecting an emergency situation or of sending police to the scene unnecessarily
•difficulty keeping up a conversation for a long time with a person threatening to commit suicide
•intense concentration, combined with uncertainty, when the agent has to act as an intermediary between the caller and the police during a crime
•having to control one's emotions and reactions when faced with a dramatic situation, an arrogant caller, etc.

IRSST is also proposing an approach for collaboration and co-construction of professional expertise involving the creation of a co-operative training network. Each participating centre would set up a working group tasked with designing training content for a specific call situation. This content would then be presented to the personnel of other centres for discussion and adaptation to their own context.

"As a side benefit, this approach would lead to better recognition of professional competencies and the people who have acquired them. Studies have shown that such recognition contributes to the prevention of occupational health problems," said the report's main author, ergonomist Georges Toulouse of the IRSST.

The researchers interviewed managers, trainers and agents about the support currently provided for dealing with various difficult situations such as arrogant callers or people who are panicking, suicidal or mentally ill.